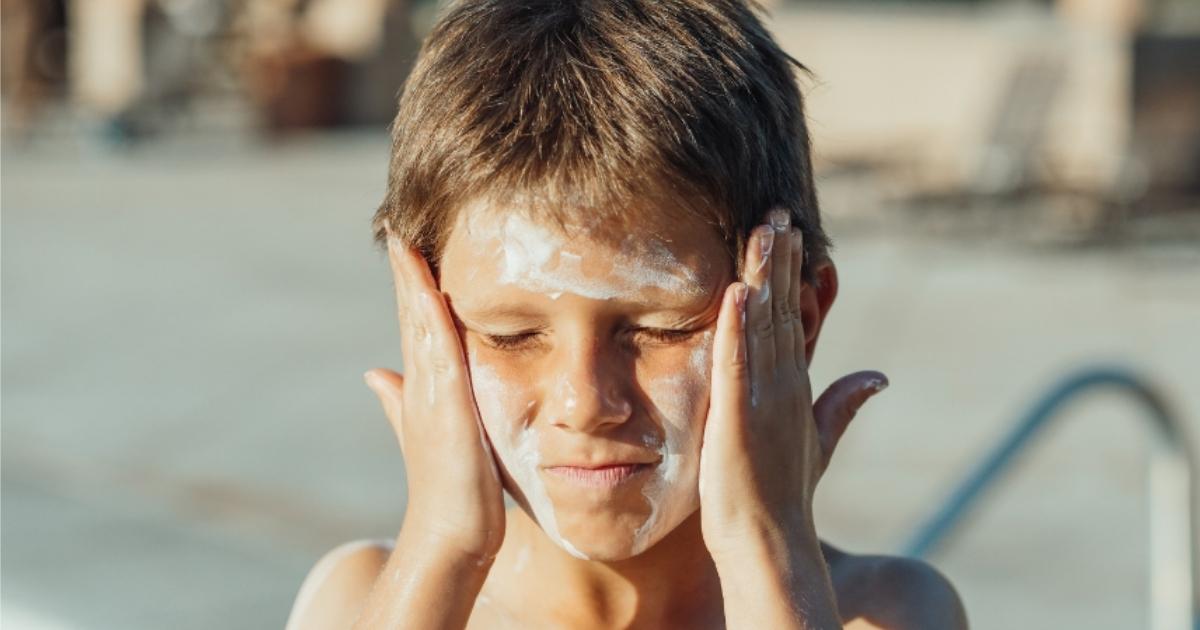 3 Healthy Habits to Establish This Summer
June 21, 2022 Written by Alyssa Whittaker — Extension Agent, Health and Wellness
Summer comes with a change in schedule and routine for families. Here are three healthy habits for you and your family to consider for the summer season.

Healthy Habit #1: Get outdoors early and often
Summer is HOT and we should take caution with scorching temperatures, but that doesn't mean we should avoid the outdoors! Instead, consider getting out early for a hike, bike, or stroll (think between 5 and 9 a.m.) to beat the heat!
Not ready for exercise in the morning? That's ok! Even just taking your breakfast or coffee outside is good for you! By getting your family outdoors early, you not only avoid the heat but also help your body with its natural sleep/wake cycle, better known as the body's circadian rhythm. Exposure to natural light in the morning signals to your body the start of the day, so you may even get a natural energy boost after making this part of your routine (and find it easier for everyone to fall asleep at night!) That's a win-win!
Summer temps really swell in the late afternoon. If at all possible, plan your outings early so you can be indoors or in a shaded area during the hours around 3:00 p.m. when temps can be hottest here on the East Coast! If you get out early, you can also take pleasure in knowing you can rest in the afternoon when it's too hot out!
Healthy Habit 2: Stay hydrated
You may be free from pre-packing lunches if your kids are home, but most of us have a refillable water bottle around that can still be put to good use! Fill up water bottles the night before and have them ready in the breakfast area. Encourage your family to drink water first or finish the bottle with their breakfast. While we should drink water throughout the day, it is important to hydrate prior to embarking on the day's activities! Water recommendations really vary from person to person due to age, activity level and a variety of other factors, but the bottom line is our body is made up of 55 to 70 percent water, so we could all benefit from a morning boost of hydration!
*Tip: Add frozen fruit or fresh cucumbers to your water in the morning for extra flavor*
Healthy Habit 3: Make sun protection routine
Sunscreen isn't just for little ones- remember to encourage your older kids to consider sun protection and apply sunscreen yourself! Modeling this behavior by putting it on yourself is a great way to establish healthy sun habits for everyone. Sunscreen should be put on prior to engaging in activity outdoors and reapplied as directed. Here are a few additional tips to keep on top of sun protection:
Leave the sunscreen by your keys or phone charger, so you remember to apply it before outings.
Use a paintbrush to "paint" sunscreen cream on your kids' faces! This helps ensure good coverage and makes it fun!
Most of us know to grab a hat or sunglasses, but also having a lightweight, long sleeve shirt can really help protect us from the sun and sunburn too! However, not every fabric offers total protection, so it is still important to apply sunscreen.
Hopefully, these tips will help equip you for a healthy and joyful summer!