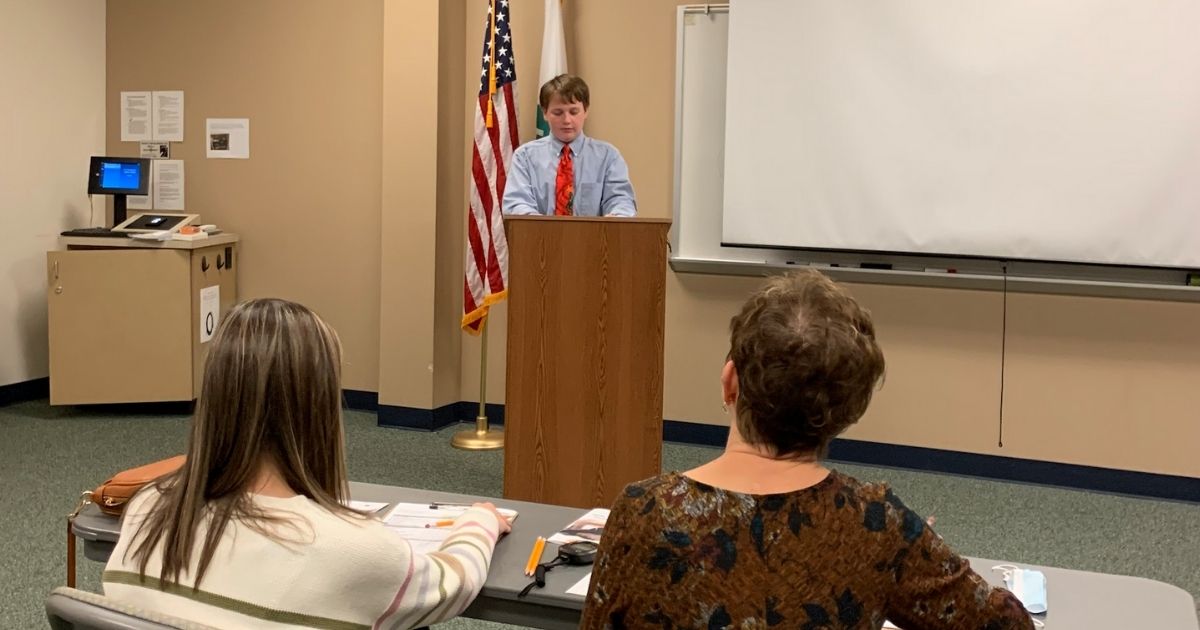 Who, me? Five tips to a great public speech
January 26, 2022 By Jenny Trunfio, New Castle County 4-H Program Coordinator
So you've been asked to give a speech to a group of colleagues, or you have to give an oral presentation in your class – can you do it? Of course, you can! All you need are these five tips.
Know your subject. Talk about something you know about or something that you are passionate about. Your audience knows when you are just saying the words. When you talk about a topic that means something to you, it comes across in your tone of voice and facial expressions. If you have been asked to talk about something you aren't that knowledgeable about, do your research.


Start with an attention grabber. Why should your audience listen to you? Start with a question to spark interest or an interesting story related to the topic. Anything that gets your audience's attention – a headline, statistic, or fact about your topic will also work.


Practice, Practice, Practice! The more you practice, the more comfortable you will be. Practice your presentation alone and out loud. Practicing in your head is good, but many times getting your tongue around words is harder than saying them in your head. Practicing out loud will also help you get the flow of your sentences down and help you perfect your speed. If you can, practice in front of a small group of friends or family and ask for honest, constructive feedback.


Use note cards. Notecards are just that: cards with notes, not entire sentences. Use note cards to help keep you on track by having keywords to guide your speech. Use them while you practice and during your speech. And another thing, make sure you number those cards and check that they are in order before you start your speech. There's nothing worse than having your cards out of order and not knowing it until you are in the middle of that presentation.


Speak to the audience, make eye contact and be confident. Be sure you are looking at the audience, not your note cards. Choose a few key people in your audience at different locations in the room to speak to. This indicates to the audience you are engaging with them. And when you engage with your audience, they will be engaged with you. Smile! That smile goes a long way to convey your confidence.


Remember everyone can speak in public — and when you follow these simple tips, you can too! The more you speak in public, the more comfortable you will get. And soon, you will be helping others get over their hesitancy to get up in front of that group.