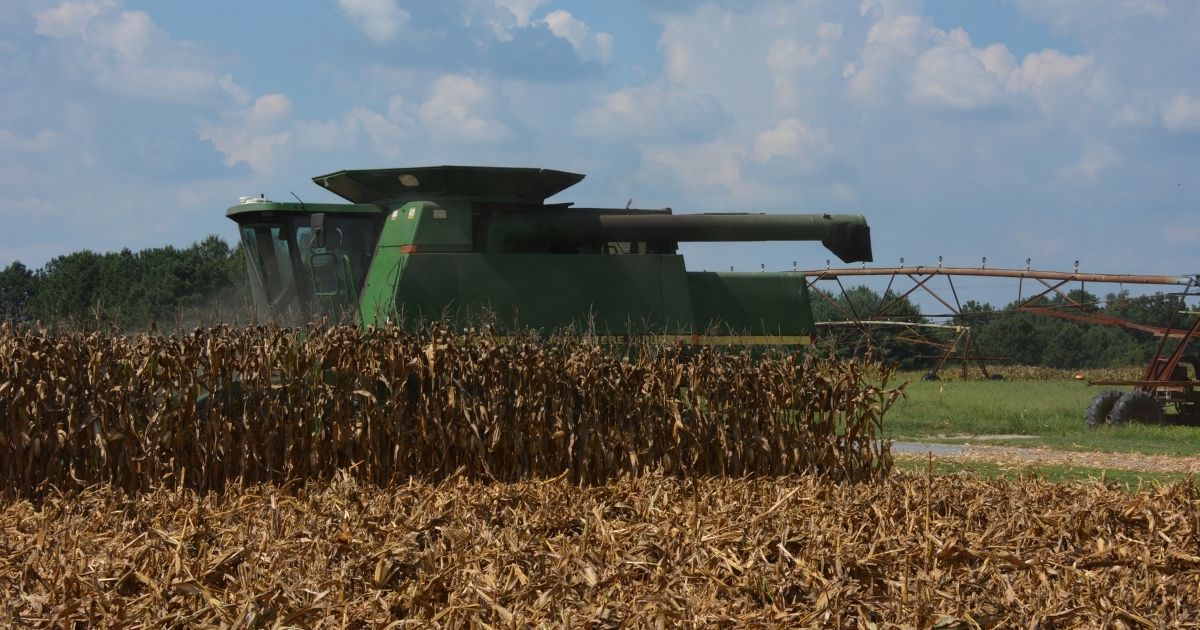 Harvest Season in Delaware
October 18, 2021 Written by Jake Jones, Extension Agent - Plant Science | Photo by Michele Walfred
Harvest season is in full swing in Delaware. Over the next few months, 170,000 acres of corn and 150,000 acres of soybeans will be harvested in the First State, an area more than a quarter of the size of the entire state! The dry corn and soybeans are harvested with combines and trucked to grain storage facilities throughout the region. Most of the corn and soybeans will be used locally by the multiple poultry companies in the area to feed broiler chickens. But Delaware farmers can't produce enough to satisfy the demand of the hungry birds, so corn and soybeans will be brought in from surrounding areas as well.
Harvest season is a busy time for farmers and you will likely see more of them on the road.
Be on the lookout for farm machinery this fall and be ready to slow down. Farm equipment and trucks loaded with corn and soybeans are often big, slow and make turns into subtle field entrances or move into the middle of the road to avoid obstacles like mailboxes and signs. Slow-moving vehicle signs are orange and red reflective triangles that signal other motorists to slow down because the equipment moves less than 25 mph. Be careful when passing or approaching farm machinery for your safety and that of the farmers.
There are around 2,300 farms in Delaware with an average size of 230 acres. Agriculture has long been a part of Delaware's history, with the state seal portraying a wheatsheaf, corn, an ox and a farmer in addition to water, a militiaman, a ship and the motto. Agriculture is an integral part of Delaware's economy and is here to stay, with more than 144,000 acres preserved by the Delaware Agricultural Lands Preservation Foundation. In addition to the changing leaves, enjoy the scenery of farmers working their fields this fall!