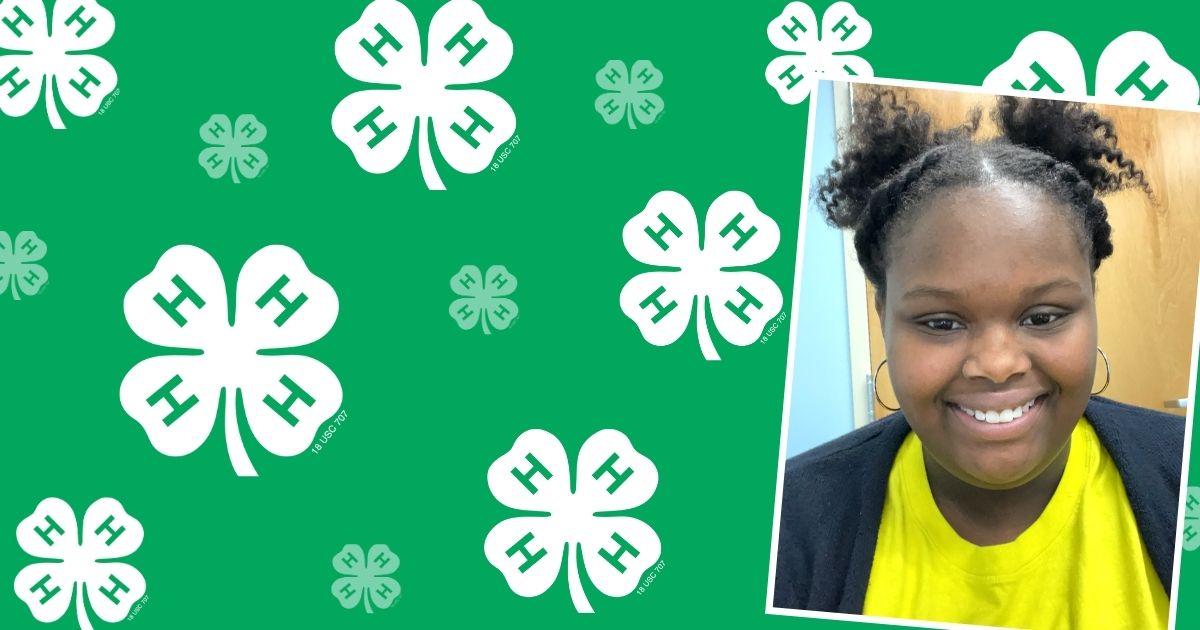 Become a 4-H Health and Wellness Ambassador
March 19, 2021 Written by (Guest writer) Shaniya Lewis, a 4-H Healthy Living Ambassador!
The 4-H community is such a fantastic asset to society! With so many wonderful programs and resources, they help to heal the world one day at a time. 4-H focuses on improving our communities, schools, environment and so much more. 4-H accomplishes this by teaching the youth through the wisdom of adults. 4-H has so much to offer. I started 4-H when I was going into the sixth grade. 4-H offered a summer program to incoming middle schoolers that wanted to get a head start on the path ahead of them. This program helped me to develop many leadership skills. I learned to take charge of my learning and how to properly address any issues that may arise, such as peer pressure. I am indebted to the incredible mentors that helped me to get to where I am today!
There is nothing in the world that comes close to how fantastic 4-H is!
There is nothing in the world that comes close to how fantastic 4-H is!
I continued my journey with 4-H throughout high school. In high school, 4-H helped me to be more engaged in community outreach by teaching many of my peers and me to help and care for others. 4-H allowed me to teach children younger than myself. And they offered me the opportunity to create and teach a curriculum of my own. All of these amazing experiences helped me to become a better person.
Towards the end of my high school journey, I was able to become a youth ambassador. This is gold on any application or resume. Being a youth ambassador allowed me even more possibilities, such as going on a five-day healthy living summit in Washington DC. At the summit, you have the ability to interact with youth and adults from all over the country in different sessions. The sessions help you to be able to improve your own community by offering a vast amount of programs that add a variety of ideas for helping others. Being able to network with so many people at such a large scale is so rare and yet I was able to do so with 4-H for free thanks to a scholarship from the 4-H Foundation!
There is nothing in the world that comes close to how fantastic 4-H is! 4-H covers all areas and is such an invaluable investment for anyone to partake. I can honestly say that my life wouldn't be the same without all of the knowledge and opportunities presented to me by such an amazing program!