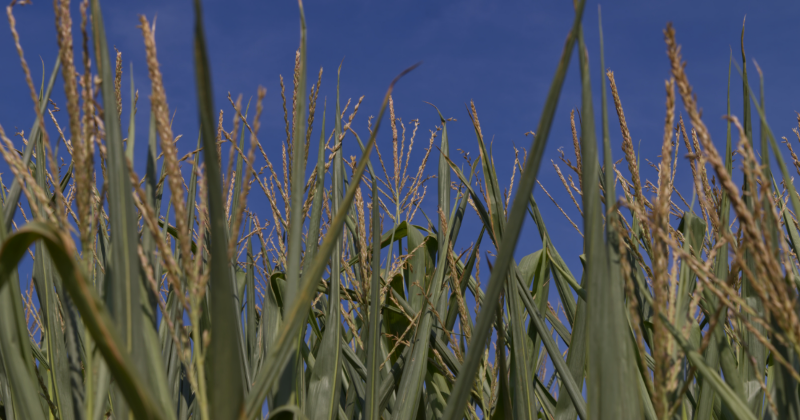 Mid-Atlantic 4R Farmer Survey
December 13, 2021 Written by Mid-Atlantic 4R Nutrient Stewardship Association | Photo by Monica Moriak
Researchers to survey farmers in the Chesapeake Bay Watershed
The Mid-Atlantic 4R Nutrient Stewardship Association is discovering barriers to 4R (right source, rate, time and place) practice adoption. In the Chesapeake Bay Watershed, 2,700 randomly selected farmers will receive a mailed survey from the University of Delaware. The overall goal of this survey is to inform outreach efforts and communication strategies about the 4Rs to better serve farmers. By understanding the barriers faced in making nutrient management decisions, the survey will also inform voluntary state and federal agricultural cost-share programs.
"Our goal with this survey is to understand farmers' perceptions of nutrient management practices," said Kelly Davidson, assistant professor at the University of Delaware and the project manager. "By completing this survey, you can help us inform policymakers, university extension, the Mid-Atlantic 4R Alliance and crop consultants to better serve your needs."
The survey consists of questions about your farm and your experience with nutrient management and has an estimated completion time of 20 minutes. Responses are completely confidential. Those who complete the survey by January 15th will be eligible to enter a drawing for a $250 Visa gift card (10 available), a $100 Visa gift card (20 available), or a $50 Visa gift card (99 available). The study is being conducted by the University of Delaware and the Mid-Atlantic 4R Nutrient Stewardship Association — the parent organization for the Pennsylvania 4R Alliance and the Delaware-Maryland 4R Alliance.
For more information about the survey, feel free to contact Dr. Davidson at 302-831-8034.
About the association
The Mid-Atlantic 4R Nutrient Stewardship Association is a non-profit organization whose members include the Delaware-Maryland 4R Alliance and the Pennsylvania 4R Alliance. We provide information and outreach to farmers, ag service providers and others about the benefits of 4R nutrient stewardship as well as practical guidance on how to implement new management strategies. The association is working to ensure that every nutrient application is consistent with the 4Rs — the right nutrient source, applied at the right rate, at the right time and in the right place.