Hops Time Lapse: youtube.com/watch?v=J6I6PA2iifI
Petit Hop Field

The Petit Hop Field was installed at the University of Delaware to provide educational and experiential learning opportunities for students as well as outreach and best management practice techniques to local farmers, growers and home brewing hobbyists. The field is comprised of 90 poles set up 15 feet apart that weigh up to 800 pounds — each with galvanized steel wires that hold the hop bines in place. It will take around 1,000 hours to pick the field, which is comprised of 980 plants. Varieties of hops grown on the field will include AlphaAroma and Cascade, among others. The hops field will have an assortment to meet market demands.
The hops field will serve as a resource to show growers what it takes to start a field, which can represent a huge return on investment if set up properly. Area growers can learn integrated pest management techniques as well as learn from our successes and failures in planting. The hops will be available to local breweries and, hopefully, spawn collaborations between UD and the Delaware community. With a Department of Plant and Soil Sciences in the College of Agriculture and Natural Resources, research opportunities will abound for professors and students with an interest in plant pathology.
Petit Hop Field was created through the benevolent support of Reverend Barbara Hebner, retired adjunct professor of women's studies. The field is named in memory of Rev. Hebner's daughter, Hilary A. Petit '86. Hilary received a B.A. in biological sciences from UD and a Master's and Doctorate of Veterinary Medicine from Colorado State University. She was a practicing veterinarian and became fond of home brewing while living in Alaska. Rev. Hebner's philanthropy is a loving tribute to Hilary's passion and enables UD students the opportunity to learn the art and science of brewing that Hilary so enjoyed.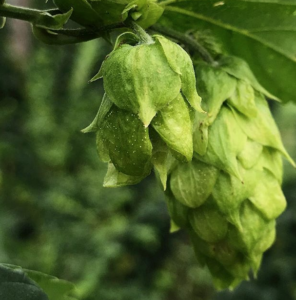 Related news
The fizzy, boozy byproducts of binge-eating bacteria are the true artisans of the beer we drink, the yogurt we eat, and in the view of some academics, the very aspects of civilization that have kept humankind from a depressingly primitive destiny.