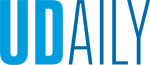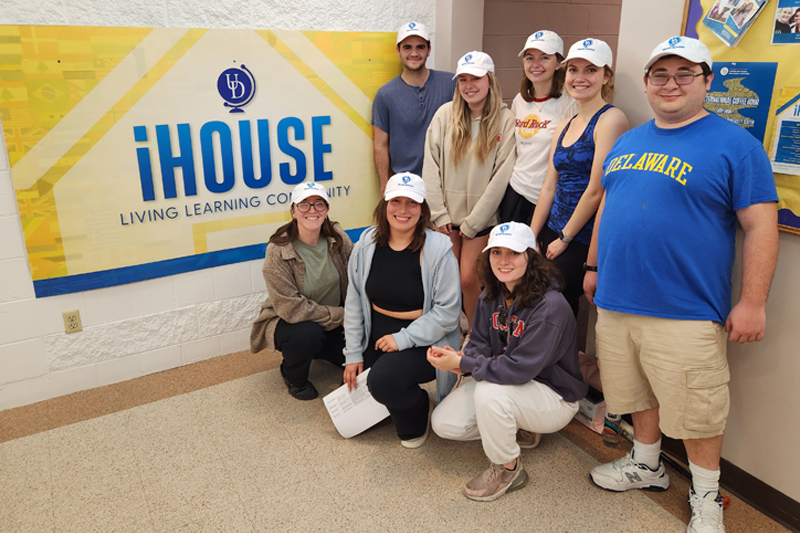 International House
Article by Grace Kearns Photos by Maria Errico and courtesy of Youssef Al-Mujaini, Nithila Chrisostam and Cesar Caro November 16, 2023
iHouse promotes cross-cultural understanding and encourages opportunities to engage with UD's global community
Preparing students for an interconnected, global world is a fundamental part of the University of Delaware mission. And for those who live in UD's International House Living Learning Community (also known as iHouse), the opportunity to explore new cultures provides a novel, everyday education — right from the residence hall.
A partnership between the Center for Global Programs & Services (CGPS) and the Office of Residence Life & Housing, iHouse is a unique residence hall for students with a passion for global engagement and exploration. As one of three upper-division living learning communities at UD, which provide students with customized experiences based on academic interests or identities, the residents of iHouse bond over their interest in building international friendships, developing intercultural skills and broadening their global perspectives. Since this collaboration between CGPS and Residence Life began in 2016, iHouse has become a home away from home to hundreds of domestic and international students, including UD World Scholars.
"iHouse is one of the University's innovative and inclusive global opportunities for Blue Hens, guided by our Global 360 Strategy," said Ravi Ammigan, associate provost of International Programs. "As an institution, we strive to embed global perspectives into our students' day-to-day lives and leverage our programs to develop opportunities for intercultural learning and engagement here and around the world."
Although iHouse is open to all Blue Hens, students in UD's World Scholars program maintain a significant presence. After exploring Rome, Madrid, Athens or Auckland during their first-year fall semester, more than 100 World Scholars return to Newark and reside in residence halls across campus during the spring semester. For their sophomore year, UD World Scholars from all four cohorts live together in the Ray Street C Hall, located by North Campus. During this experience, scholars not only reconnect with peers from their own cohort but they have myriad opportunities to share and compare their international experiences with a broader community of globally minded students.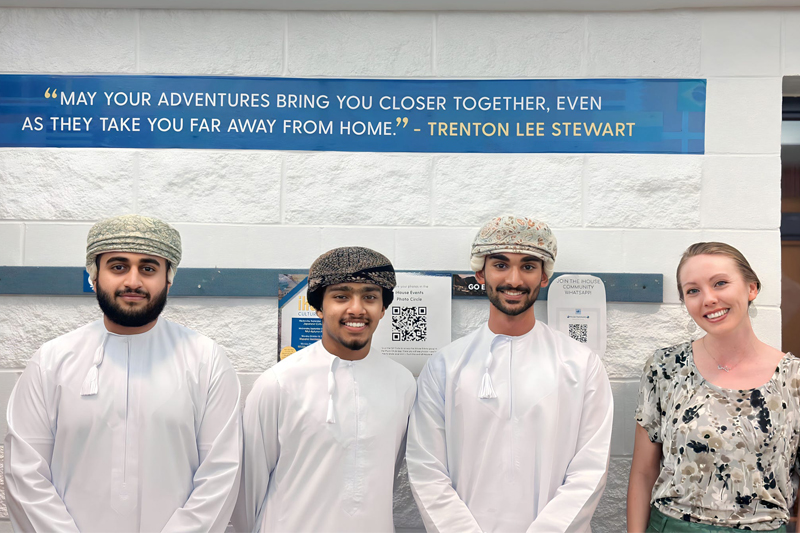 Harshita Datla, a second-year World Scholar majoring in criminal justice, credits iHouse with forging new and meaningful friendships. 
"We hit it off quickly," she said of her residence hall mates. "We all share the same story of starting our journey of independence and self-discovery in a completely different part of the world than what we knew for most of our lives." 
At iHouse, Datla serves as captain of a Residence Life and Housing Neighborhood Empowerment Team, meaning she advocates for residents, encourages them to participate in signature events, and coordinates "Student Initiated Programs" (SIPs), such as floor-wide movie nights, game nights and even a soup-making event.
Another iHouse resident and World Scholar, Nithila Chrisostam, shared that SIP movie nights are "an homage" to her Auckland cohort. After long days of hiking and exploring New Zealand's stunning parks, trails and beaches, Chrisostam and her friends would come back together at night to continue their Marvel movie marathon. 
"These little bonding experiences are part of what make studying abroad so rewarding," said Chrisostam, an honors psychology and sociology student. "In iHouse, we find ways to relive some of our most favorite memories from our time abroad."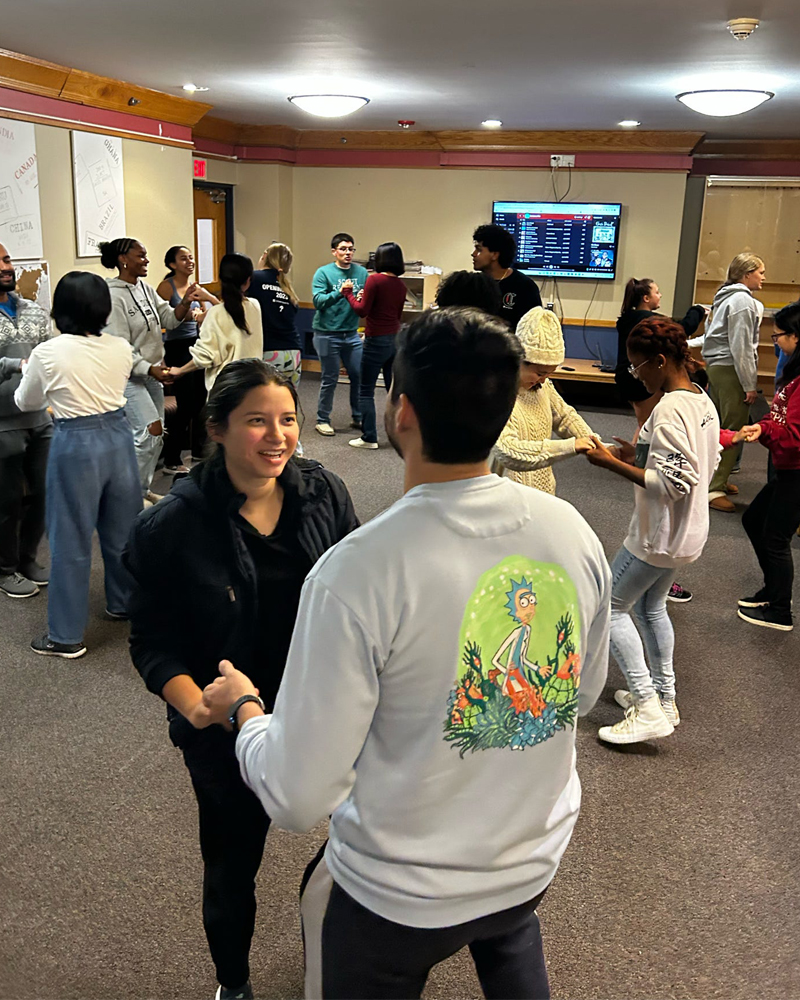 Beyond the SIPs, iHouse residents are also involved in planning CGPS iHouse Culture Nights. During these bi-weekly global events, members of the entire UD community, including World Scholars, Delaware Diplomats and international students are brought together for a cross-cultural celebration hosted right in the iHouse lounge. Developed in collaboration with multicultural RSOs, the English Language Institute and members of UD's international community, each Culture Night focuses on a different international holiday, tradition, experience or culture.  
This fall alone, iHouse has scheduled six Culture Nights, highlighting Japanese Culture, the Mid-Autumn Festival, Hispanic Heritage, Middle Eastern Hospitality and Diwali, the Indian Festival of Lights. Additionally, iHouse shut down Ray Street for an evening to host the Haunted iHouse Block Party the night before Halloween. Before the semester ends, iHouse will bring the community together one last time for a Comfort Food and Chill Potluck Celebration on Dec. 4.
Breya Scarlett, a second-year World Scholar and iHouse peer mentor, shared that Culture Nights are her "favorite experience" from living in iHouse because it makes it convenient and accessible for students to connect with the larger international community. 
"Having an on-campus living community dedicated to cultural engagement is important to foster understanding between people of different backgrounds, especially in our current age," said Scarlett, an honors student with majors in history, international relations and environmental studies. "In my role, I hope to encourage other students to go a bit out of their comfort zone and expand their worldview."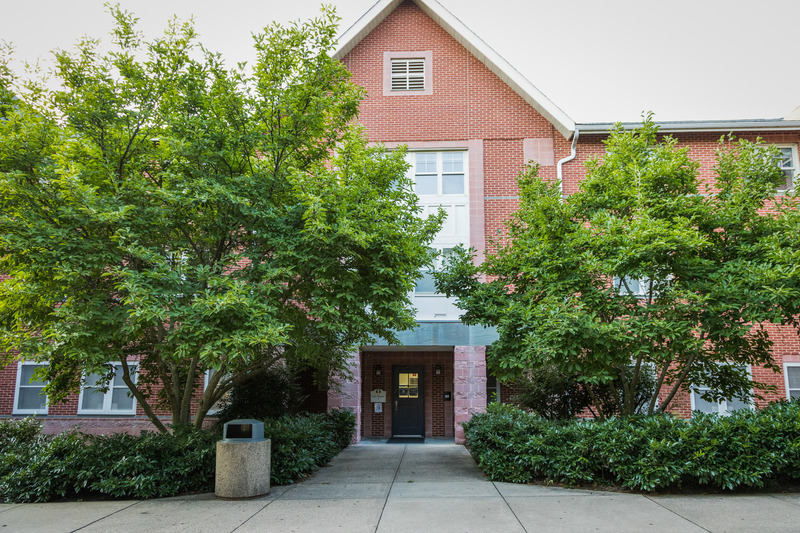 "Living Learning communities are recognized as high-impact practices that contribute to successful undergraduate careers," said Amy Greenwald Foley, director of global outreach and partnerships and the World Scholars program. "The vision for iHouse is that students get to immerse themselves in these opportunities for global engagement, while still experiencing the benefits of traditional on-campus housing."
Living on campus offers many benefits, such as convenient locations, accessible resources, heightened safety and security, and a strong sense of community. Research also suggests that students who live in university residence halls perform better academically and are more connected to their peers, leadership opportunities and campus organizations. 
Students living in the iHouse Living Learning Community embrace these benefits while also taking advantage of opportunities to explore new cultures, cuisines and creative programming in their own home. 

"iHouse is an inclusive, welcoming and all-around incredible experience," Datla said. "Everyone here is involved in traditional campus life and dorm activities, and we all love to learn about different cultures and make new connections with people that make our experience here better."
To learn more about iHouse, visit the Center for Global Programs and Services (CGPS) website. 
Students interested in living in iHouse for the 2024-25 school year must go through the on-campus housing application process, which will open in the spring. For more information, visit the Residence Life and Housing website. 
About the Center for Global Programs and Studies
The Center for Global Programs and Services (CGPS) at the University of Delaware is home to the operations of UD Global, which includes Study Abroad, International Student and Scholar Services, World Scholars Program and Global Outreach and Partnerships. The Center provides leadership and collaborative innovation in support of all of the University's global initiatives and campus internationalization efforts, with its Global 360 Strategy serving as a roadmap for infusing international perspectives throughout the University's scholarship, research, and service missions. Focused on a student-centered approach, CGPS provides expert advising and a wealth of global engagement opportunities to the UD campus community, including the weekly International Coffee Hour in the fall and spring semesters.
Follow and engage with @UDGlobal on Instagram and X for the latest updates on everything global happening at UD.