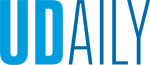 Adventure awaits
Article by Stephanie Ferrell and Sarah Spiegel Photos by UD Study Abroad students September 06, 2022
UD Study Abroad Fair on Thursday provides information on options for winter and spring of 2023
Studying abroad and the experience of living in another culture has been described by University of Delaware students and alumni as "life changing" and "the best decision of my life." Through study abroad — which nearly one third of all UD undergraduates participate in before they graduate — students encounter a transformative individual journey that impacts and enhances the UD community. When students return from study abroad they draw upon their experience to enhance classroom discussions, develop new cross-cultural relationships, create new opportunities for cultural engagement, and contribute increased acceptance and understanding on-campus.
The first step on this incredible journey is to choose a study abroad program that fits with a student's academic and personal interests. On Thursday, Sept. 8, UD students can do just that at UD's bi-annual Study Abroad and Global Studies Fair. The outdoor event will be held from 2 p.m. to 6 p.m. on the lawn near the Study Abroad House located at 121 E. Delaware Avenue — across the street from the Horn Entrepreneurship Venture Development Center.
At the moment, the Winter Session of 2023 has more than 20 program options. For the 2023 spring semester, there are 14 study abroad opportunities. Those programs cover more than a dozen countries around the world.
While students are inquiring about study abroad options, they can try ice cream from the UDaily Moo Mobile. The first 300 students to check in at the fair will receive vouchers for free ice cream.
As if that wasn't sweet enough, UD's student travel partner, StudentUniverse, will be offering a chance for a $300 flight voucher to anyone who swipes in for the fair. Representatives from the University's Student Financial Services (SFS) will be on hand to answer questions about financing a study abroad experience.
With many of the winter and spring 2023 study abroad program application deadlines on Sept. 20, the Study Abroad Fair is a great opportunity to explore all that UD offers. Faculty directors, program coordinators and study abroad alumni will be present to answer questions and speak about their experiences.
For those also considering on-campus global opportunities, representatives from co-host Center for Global and Area Studies will be on site.
Information about all this and more can be found on the Study Abroad Fair webpage (udel.edu/global/fair).
No registration is necessary to attend the fair and all students are welcome. For additional details, contact CGPS at go-global@udel.edu.
Financing Study Abroad
Many students wonder if they can afford to study and live abroad, so CGPS and the University have developed numerous opportunities to increase access to international education. The Financing Your Study Abroad webpage provides information about a variety of financial aid and scholarship opportunities. 
One of the most exciting ways to finance education abroad is through the CGPS Delaware Diplomats Program, which provides funding and cross-cultural engagement opportunities. By participating in on-campus or virtual events with a global focus, students can earn up to $1,500 in scholarship funds for UD study abroad programs. The Delaware Diplomats are a community of UD students with an interest in international exploration, global cultures and education abroad.
CGPS encourages all globally-focused first-year, sophomores and juniors to apply for the Delaware Diplomats Program by Friday, Sept. 23. Students will be notified of their acceptance on Sept. 30, and the award can be earned and used as soon as the summer of 2023.  
To learn more about the Delaware Diplomats Program, please visit the website, read about the Diplomats' experiences abroad through photos and stories that are featured on the UD Abroad Blog or contact dediplomats@udel.edu
About the Center for Global Programs and Services
The Center for Global Programs and Services (CGPS) at the University of Delaware is home to the operations of UD Global, which includes Study Abroad, International Student and Scholar Services, World Scholars Program and Global Outreach and Partnerships. The center is committed to providing leadership and innovation in support of the University's global initiative and campus internationalization efforts. Focused on a student-centered approach, CGPS provides expert advising and a wealth of global engagement opportunities to the UD campus community, including the weekly International Coffee Hour in the fall and spring semesters.
Follow and engage with @UDGlobal on Instagram and Twitter for the latest updates on everything global happening at UD.