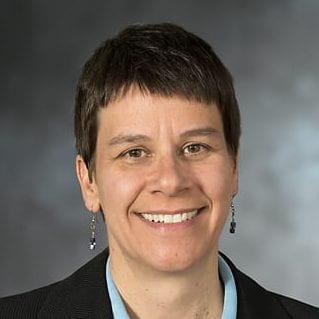 Carrie P. Earthman, PhD, RDN
302-831-3908
Office Location:
324 Tower at STAR
Education
PhD, University of Arizona, 1999
Research Interests
Body composition, energy metabolism and nutrition assessment in chronic and acute illness
Affiliations
Smith C, Heidelberger L, Robinson-O-Brien R, Earthman C, Robien K. Authors' Response to Letter to the Editor: Questioning the Definition of Sustainable Agriculture. J Acad Nutr Diet 2017; 117(11): 1725-1726. 
Kuchnia A, Huizenga R, Frankenfield D, Matthie JR, and Earthman CP. Letter to the Editor: Overstated metabolic adaptation after "The Biggest Loser" intervention. Obesity 2016;24: 2025. 
Heyland D, Earthman C, Compher C. Comment & Response: Acute muscle wasting among critically ill patients. JAMA 2014;311(6): 621.
Beckman LM and Earthman CP. Alterações na regulação neuroendocrina do balanço energético após a cirurgia bariátrica (Alterations in the neuroendocrine regulation of energy balance after bariatric surgery). In: Netto BDM, Dâmaso A, Bettini SC, eds. Obesidade Mórbida Manejo Clínico e Interdisciplinar (Morbid Obesity Clinical and Interdisciplinary Management). São Paulo, Brazil: Editora Unifesp 2018. Written in English, Translated into Portuguese for publication. ISBN 978-85-5571-021-6.