UD's Waterfowl and Upland Gamebird Center
Contact Us
Chris Williams

Director of the University of Delaware Waterfowl and Upland Gamebird Center
302-831-4592
The University of Delaware's Waterfowl and Upland Gamebird Center is part of an internationally recognized, teaching and research program aimed to:
Improve science-based knowledge for understanding and conserving gamebirds in the Mid-Atlantic through yearly fellowships.
Assure future classes in Waterfowl Ecology and Waterfowl Hunter Education to become a permanent educational opportunity for future undergraduates.
Provide outreach on waterfowl and wetland conservation for public and private stakeholders.
The Waterfowl and Upland Gamebird Center's staff of graduate and undergraduate students, in partnerships with state and federal agencies and non-governmental organizations, are actively researching priority conservation issues to assure we are improving wildlife populations and healthy ecosystems.
Taking flight in challenging times
From the desk of Chris Williams, Ph.D. Director of the University of Delaware Waterfowl and Upland Gamebird Center
The last couple of years have been beyond challenging  for  the  nation during the COVID pandemic and our hearts go out to all those who suffered loss and adversity. Like so many Universities, the University of Delaware was hit hard; however, we all worked diligently to adapt our operations to assure personal safety while maintaining our core missions of education, research, and extension. The
University of Delaware's Waterfowl and Upland Gamebird Center was no exception and I am so proud of our students who soldiered on and continued to work hard to advance the science and conservation of waterfowl and upland gamebirds in the Mid-Atlantic, United States.
It is with great honor that in the last two years, two big events have occurred to assure that the University of Delaware will serve as a leader in waterfowl and upland gamebird conservation for generations to come.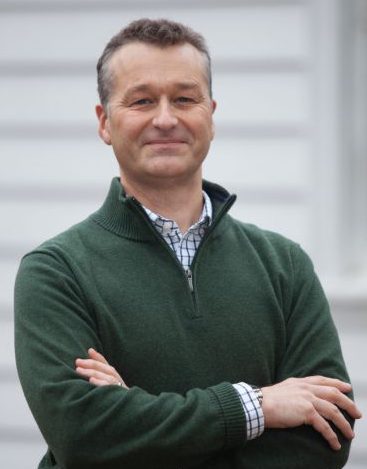 Related news
March 18, 2021 | Journal of Wildlife Management

Waterfowl overwintering in the Atlantic Flyway depend on adequate availability of wetland plant communities to survive the winter period and fuel reproduction in the subsequent breeding season.

October 16, 2020 | Written by Dante LaPenta

Wildlife ecology graduate student Amanda Hoyt investigates American black duck survival
Video titled University of Delaware Waterfowl Hunter Education Course: youtube.com/watch?v=LTIVYa72WFs
Waterfowl Hunter Education
With the support of Ducks Unlimited and Delta Waterfowl, we provide a 4 day course that talks about waterfowl conservation, wetland habitat management, the values associated with hunting, and well as provide the students with hunter safety education. On the last day of the class students have the opportunity to go on a mentored waterfowl hunt.