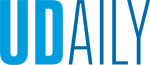 Stepping up during the surge
Article by Amy Cherry Photos courtesy of Bayhealth March 02, 2022
CHS students volunteer during Omicron surge to help hospitals in crisis mode
While hospitals were the last place many people wanted to be during the COVID-19 pandemic, University of Delaware junior Yasmine Awayes had been anxiously awaiting an opportunity to get inside one and start getting clinical experience.
"Many hospitals told me — 'Sorry, at this time, we can't take any volunteers. Maybe, when COVID lightens up, you can come and help,'" she said.
At that time, hospitals had no idea just how bad the situation was going to get. With the pandemic hitting hospitals in waves, the Omicron surge struck at a time when burnout was strong, and staff members were already stretched beyond their limits.
"We were short-staffed going into the surge, so it was even worse when we started losing our own employees that were out for COVID. We were down a quarter of our staff on the laboratory side, so it was pretty crazy," said Kimberly Gillen, laboratory manager at Bayhealth Hospital.
For the first time throughout the two-year pandemic, some health care systems, like Bayhealth reached a breaking point and were forced to activate Crisis Standards of Care. The Delaware Healthcare Association and state then stepped in to ask the public for help.
University of Delaware College of Health Sciences students were some of the first to answer the call. Uniquely prepared to assist during this difficult moment in time, nearly 200 CHS students signed up to volunteer in a variety of areas from clinical laboratory and nursing to nutritional support, patient sitting, and clerical work. UD's Medical and Molecular Sciences Department and the School of Nursing were among the most represented.
At Bayhealth, Gillen said the situation had become so dire, they were forced to deploy non-essential workers from departments like information technology to the lab. That's when she got a dash of hope — students from CHS would be joining their team.
"These emergency students were like a godsend," said Gillen.
As a feeling of relief washed over hospitals, students like Awayes, who aspires to be a doctor, also got her moment. She received an email from one of her faculty advisers stressing the urgent need for volunteers at Delaware hospitals. She responded immediately, and within a week, was placed inside the lab at Bayhealth Sussex in Milford.
COVID had become both the reason Awayes couldn't get the experience she so desperately wanted and the reason she ultimately got the opportunity she'd been waiting for her entire college career.
The Medical Diagnostics major spent weeks helping lab staff by managing a flood of tests and processing samples. After her volunteer stint was finished, the Milford native offered to continue her work on the weekends.
"I want to keep helping. I've always wanted to see what it was like working in the hospital, and this is valuable medical experience," said Awayes. "I'm hoping to learn more about diagnosing. I'm hoping they will teach me what this sample's numbers mean or show me what's considered normal and abnormal in test results."
Nikhita Bomasamudram, a junior Applied Molecular Biology and Biotechnology major, embraced the opportunity to work in Bayhealth's lab in Kent County during winter break. She spent time in the microbiology lab running COVID-19 tests and enjoyed the experience so much, she offered to stay on during spring semester to help on the weekends.
"They showed me how to deal with other bodily fluids and tests for other diseases, so it's been a good learning opportunity," said Bomasamudram. "It did pique my interest in microbiology, especially all the different types of bacteria and how they look."
When junior Medical Laboratory Science (MLS) major Kelsey Van Thuyne volunteered, she wasn't sure what to expect. She, too, was placed in the lab at Bayhealth Hospital Kent Campus, where she processed hundreds of samples per shift for about a month. As someone who's not interested in direct patient care, she said the experience inside the lab helped her define what she wants to do after graduation.
"They operate on a different side of the patient care aspect," said Van Thuyne. "I think everyone kind of forgets what lab scientists do, so it's cool to see what's going on behind the scenes. If someone gets the wrong results, it can drastically affect how they get treated…so I had a sense of urgency…it's a really important job."
While MMS students volunteered their services and expertise for free, Bayhealth paid those working in the lab $15 per hour. Gillen said it was clear the students' education at UD prepared them for this work. She described the students as hardworking, responsive and professional.
"I think it was great for them to see the state of affairs in health care right now and to jump in and be able to help," said Gillen. "They garnered our trust. It was a great, great help. They rose to the challenge; they really did an amazing job. Having a little relief was a morale booster as well as a timesaver."
MMS Department Chair Esther Biswas-Fiss is proud that students from a variety of majors were up to the task.
"It is extremely rewarding to see how easily our MMS students were able to step right into the professions for which they were trained. I think this speaks volumes about the quality, rigor and relevance of the educational experience in our programs," said Biswas-Fiss.
More than a dozen UD students from the School of Nursing (SON) also served clinical rotations at both Bayhealth and Beebe hospitals during the Omicron surge. For many of these students, the experience marked the first time they'd been exposed to patients with COVID-19.
"We were approached at almost the perfect time because January was really hitting the height of another surge, and it was a surge of patients unlike any we'd seen before on top of staffing difficulties," said Angeline Dewey, director of education at Bayhealth.
Olivia Miraval, a senior nursing major at UD, just completed her final clinical rotation before graduation, spending a month in Bayhealth Hospital's Acuity Adaptable Unit.
"The last time I was in clinical, I never saw a COVID patient," she said.
But when she started at Bayhealth, Miraval said about a quarter to half of the patients on that floor were COVID patients. As the weeks went by, COVID cases decreased — a sign the surge was easing. She was grateful for the opportunity to get real-world experience just months before she'll become a registered nurse.
"To be in real time, doing the entire care process every step of the way was really nice. I feel like I've come very far from the first day of my preceptor in my ability as a future RN," she said. "Even with the environment now — it's a little more stressful because of the pandemic — I still know I made the right decision. Nursing hooks you in…it's very rewarding."
Shannon Gibbons, a senior nursing major, participated in an emergency preceptorship at Bayhealth, working in the ICU stepdown unit to experience caring for COVID patients — a reality she and many other graduating students will soon be stepping into.
"I was not allowed to take care of COVID patients until this round of clinical. This is the first time I was given adequate PPE," said Gibbons. "I know how dire the staffing situation is because I'm seeing my friends and colleagues in health care — they're just so burned out; they're exhausted; they're seeing things that a lot of people couldn't imagine. I knew I had a really special skill set, and I'm at the point in my education where I feel pretty comfortable acting autonomously but under supervision—that I could be of help to some of these nurses."
Gibbons wants to work in emergency medicine after graduation.
"It was the perfect last clinical rotation for me because I saw such a broad spectrum of things; I saw people at very different points of their disease process, and I saw very different acuities, too," she said. "I feel like I have a much better understanding of how to take care of really complex patients."
Dewey said the extra sets of hands, coming into the hospital before UD's spring semester, provided crucial support that enabled Bayhealth to get through the Omicron surge.
"They did everything—they provided complete patient care," said Dewey. "It just became such a win-win because we were able to teach them, provide them with that practical experience, but then the student was able to support the nurse and help take care of the patients because the nurses were taking care of extra patients."
Sarah Stuart, a senior nursing major, was placed in the Intensive Care Unit at Beebe Healthcare in Lewes, marking UD's first clinical partnership in nursing with the downstate hospital.
Given its distance from Newark, to ensure the partnership's success, Beebe paid for hotels for the students during their clinicals.
"Being in the ICU was definitely something that I wanted to see before graduating because we usually stick with med-surge, maternity, all the general [units], and I wanted to have the opportunity to see more critically ill patients and understand what I'd be going into graduating," said Stuart.
Stuart called the experience eye-opening.
"I hadn't really cared for patients with COVID…so I think it's important since no one knows when the pandemic is going away," she said. "Starting out, I could never have imagined I'd be at the place where I am now. The education that we've received is just so fundamentally necessary to be really good nurses. I feel UD has given us that."
Laura Smith, clinical nurse educator at Beebe Healthcare, facilitated on-boarding for the 14 UD nursing students who provided meaningful support during the surge. While all the students played a pivotal part, Smith said staff described Stuart as a stand-out.
"The staff absolutely loved her. They want her to start work tomorrow. That is a win-win on both sides. Even though you're in clinical, and you're getting your schoolwork done, it is a walking interview, and what a good feeling to walk out knowing that the staff want you back tomorrow," said Smith.
Both COVID and the critical nursing shortage are realities in today's health care environment, said Elizabeth Speakman, senior associate dean of the School of Nursing.
"The UD School of Nursing (SON) faculty and staff wanted to do our part in helping our community deliver the vital care needed. They worked tirelessly to bring our nursing students back early from their winter break and place them in clinical facilities up and down the state. I am so proud of the many SON faculty, staff and students who recognized this critical need and made health care delivery in Delaware a priority," said Speakman.
CHS Dean Kathleen S. Matt said community partnerships between the college and health care systems in the state during this time of tremendous need, provide not only experiential learning experiences for students, but also showcase a critical need to expand educational opportunities within CHS. UD has asked the state for an additional $7.3 million to graduate more students in nursing, epidemiology, speech pathology, medical and molecular sciences, as well as other health sciences programs.
"It's no surprise that future health care leaders from the College of Health Sciences quickly mobilized to assist hospitals. I'm proud of their endeavors to support hospitals during some of the most challenging times we've seen to date," said Matt. "But we can, and we must do more. That's why it's important to make meaningful investments to create more opportunities to educate additional health care leaders and expand workforce pipelines and solve critical, growing health care workforce shortages. The time to act is now. If we've learned anything from COVID, it is that we need to innovate new ways to deliver care to individuals, where they are—in their homes and in their communities."