Filter by College
Filter by Subject
Medical Diagnostics
A Foundation for Medical Professionals
Medical diagnostics is a clinical-oriented science program that incorporates the basic science courses required for admission to medical schools with clinically-related courses that impact on the diagnosis and therapy of disease. This major prepares students who plan to pursue postgraduate study in health-related areas immediately upon graduation, including careers in medicine, dentistry, optometry, physician assistant and other medical careers.
Students with the goal of attending Medical School should visit UD's Pre-Med website for advising and admission information. There are two distinct pathways by which students can gain admission to a professional school. One is open to all majors and requires a basic knowledge of science and mathematics. Students taking this option are evaluated by the Health Professions Evaluation Committee (HPEC), which writes a University of Delaware recommendation to medical institutions of the student's choice.
AREAS OF STUDY
Hematology
Immunohematology
Microbiology and Infectious Diseases
Molecular Biology or Molecular Genetics
CAREER OPTIONS 
Public Health Laboratories
Biomedical Research Laboratories
Forensic Laboratories
Pharmaceutical Companies
Technical Sales
Science Communication
GRADUATE PROGRAMS
Medical School (M.D. and D.O.)
Dental School
Podiatry School
Optometry School
Veterinary School
Public Health
Science Ph.D. Programs
What's special about this program?
The medical diagnostics curriculum provides a foundation for further study in so many healthcare-related professions. Students learn the pathophysiology of diseases in five major areas of study: Clinical Chemistry, Hematology, Immunohematology, Immunology, and Medical Microbiology. Students study detailed information about laboratory analysis and how laboratory data correlates to human disease. Medical diagnostics students take most of the Medical Laboratory Science lecture courses but do not take the accompanying laboratory courses. This schedule allows students to take courses from other scientific disciplines to prepare for entry into post-baccalaureate studies. Graduates in medical diagnostics earn a Bachelor of Science degree and also may qualify for a minor in biological sciences if they meet certain criteria.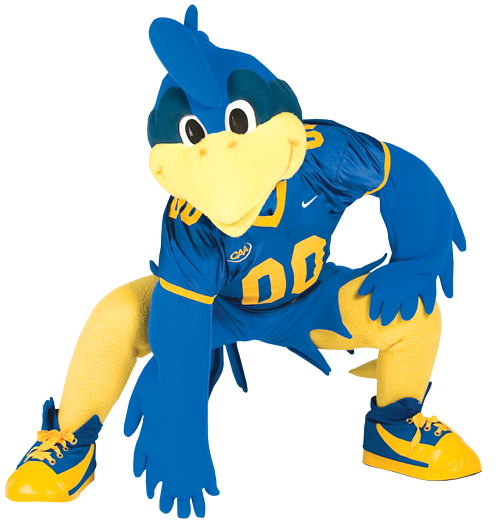 Ready to become a Blue Hen?