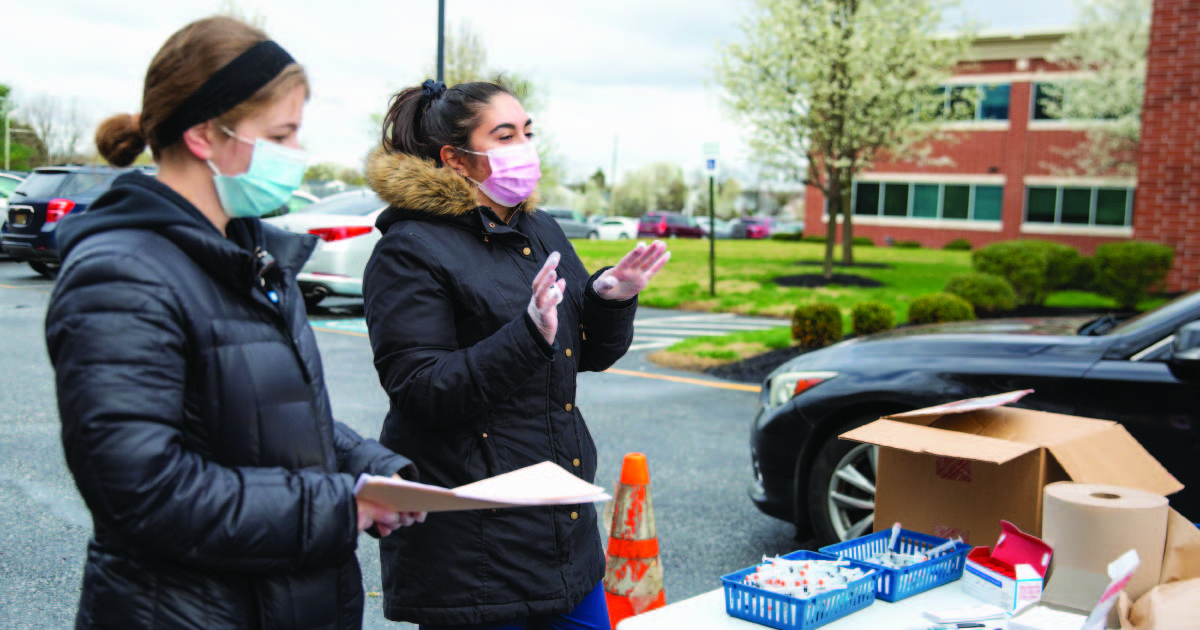 Support Hospitals During Latest COVID Surge
January 26, 2022 Written by Amy Cherry | Photo by Ashley Barnas
As hospitals up and down Delaware have implemented Crisis Standards of Care due to unprecedented volumes of patients and staffing shortages tied to COVID-19, the College of Health Sciences would like to respond to the call.
As future healthcare workers, CHS students are uniquely prepared to assist in several areas, and our ability to quickly mobilize and respond during the ongoing healthcare crisis will provide meaningful support.
The Delaware Healthcare Association is seeking volunteers in a variety of areas, including:
Environmental services: Assist in the cleaning of rooms and equipment (Note: This is a physically demanding role.)
Dietary and nutritional support: Obtain dietary orders from patients and deliver food trays at mealtimes
Security: provide unarmed security services in the ER and public areas
Clerical/registration: Answer phone calls and provide clerical services for nursing and outpatient clinics
Patient experience lobby support: Patrol and monitor patients and families in waiting areas to provide services, communicate concerns and information, and ensure safety
Receiving/supply delivery: Act as runners and delivery personnel for material needed to improve patient flow
Patient sitters: Monitor patients to ensure physical safety and reduce falls.
Lift Team/transport: Lift and move patients into and out of beds, transport them via gurney or wheelchair throughout the hospital (Note: This is a physically demanding role.)
We encourage students who are fully vaccinated, and boosted, if applicable, and not immunocompromised to donate their time and services.
If you're interested in volunteering, please click here, and fill out the Google form.
Additionally, Bayhealth is seeking current students and recent college graduates, who are fully vaccinated, to meet growing needs during this challenging time. A number of opportunities are available, including sign-on bonuses and the ability to earn academic credit. For more information on Bayhealth's opportunities, click here.