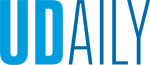 Main Street and Memory Lane
Article by UDaily staff Photo illustration by Molly Chappell January 06, 2022
Latest issue of UD Magazine taps into Main Street nostalgia, celebrates inspiring Blue Hens
The latest issue of the University of Delaware Magazine — featuring a cover package on Newark's Main Street and numerous stories on inspiring Blue Hens — is now available online and arriving in homes this week.
"Our memories of UD are inseparable from Newark, and Newark is surely defined by Main," wrote Associate Editor Eric Ruth.
Those memories come back through the 12-page magazine spread, which features a quiz, a sampling of alumni memories, a tribute to legendary locales (past, present and future), and a spotlight of alumna Mary Means, Class of 1976, who has become a national leader in the effort to keep small towns relevant and economically viable.
Blue Hens feature prominently through the issue, with profiles on:
Other issue highlights include:
Readers are invited to submit feedback and story ideas via email to magazine@udel.edu.