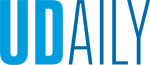 Unplug
Blue Hens wrote the book on breaking the burnout cycle
Article by Eric Ruth, AS93April 14, 2022
Amelia Nagoski once thought she knew all about connecting with her feelings. After all, she was a professional musician, deeply attuned to the emotions that could breathe life into her art.
Then came that day in the hospital when she thought she
might be dying.
Amelia, AS99, had been admitted with a severe abdominal pain, leaving her baffled and frightened. Twin sister Emily Nagoski, AS98, was by her side, frantically trying to soothe her anguish. At last, as they thumbed through self-help books, they found the answer.
Emotional exhaustion, Amelia was astonished to learn, can ravage our bodies, causing pain just as assuredly as a physical blow. The solution, they would find, lies in the kind of healing that can only come from others, and through a daily process of self-examination.
Those words helped save Amelia's life, but it also inspired a greater passion in the twins. They believed they needed to do something, to share their revelations about stress, and help ease the unremitting angst that so many women face today.
And so, having both experienced this epiphany together,
they began writing together.
The result is the current New York Times bestseller Burnout, a breezy-but-science-driven examination of the causes of and solutions to chronic stress in women's lives. Already, the Delaware-raised Blue Hen twins have become darlings of the talk-show circuit, delivered a twinned-up TED talk, and are being enlisted by corporations for online employee workshops.
"After writing Come as You Are [her first self-help best-seller],
I had sworn I would never write a book again," says Emily, who now lives in Massachusetts, not too far from Amelia. "And I thought writing it with Amelia would be easier. Instead of me typing while
I was crying, it would be both of us typing while we were crying."
Subtitled The Secret to Unlocking the Stress Cycle, the new book helps women identify the sources of stress (spoiler alert: the patriarchy is involved), and leads them through exercises that aim to help actively process emotions in ways that settle the brain's stress-fueling neurochemistry.
Emily, a former professor who holds degrees in counseling and health behavior, led the work uncovering the science behind the book, and Amelia pushed back to make it all more digestible and relevant. In Emily's guest room, they bounced themes and chapters back and forth, Emily at her desk, Amelia cross-legged on a bed, tapping away on a laptop.
Their elemental connection added momentum. Amelia could often sense just what Emily was trying to say, and how to make it user-friendly. Throughout the process, they found emerging themes: Human connections are key to emotional health. And the solutions are within reach of us all, through measured, reformed approaches to everyday living.
As they wrote in their book, "The problem is, the world has turned 'wellness' into yet another goal everyone 'should' strive for, but only people with time and money and nannies and yachts and Oprah's phone number can actually achieve."
While their work was all wrapped up and on the bookstore shelves well before the pandemic, the timing turned out to be fortuitous. "What the pandemic has done, it has amplified all of the experiences we were writing about," says Emily. "If people were worrying about work-life balance in 2019, they're now feeling
it tenfold."
It also helped that the two have been so close for so long. They attended school together since the age of 3, and both started at UD in 1995, living together in a house on Beverly Road.
"We're so Delawarean that Jill Biden [AS75, EHD06EdD, 10H] was our 10th grade honors English teacher at Brandywine High School," Emily jokes. "She was extremely supportive. We had a short story exercise, and she gave me explicit advice that I was a good writer and that I should keep on writing."
The two would begin to part ways somewhat when Emily pursued the counseling path at UD, while Amelia delved ever deeper into voice training and choral conducting (she is now a professor of music at Western New England University). Emily would kick-start her career as a peer health educator at UD, helping fellow undergraduates cope with issues surrounding stress, nutrition and sex.
"I loved it. All the academic work couldn't compare what it felt like to see sex education change someone's life right there. That feeling made me like who I am as a person," says Emily, who credits her professional growth to Nancy Chase, still UD's director of student wellness and health promotion. "She was a spectacular human being and incredibly supportive."
Then, years later, that day in the hospital would bring the twins together again in a way they never imagined. Now, they're a bit flabbergasted at all it has meant, and the stir their book has caused.
"It's been extraordinary and surprising," Emily says. "I had no expectation that we'd be on The New York Times bestseller list for three weeks. We were second to Ina Garten's Modern Comfort Food, so I'm happy for that No. 2 behind the 'Barefoot Contessa.'"
FROM THE BOOK
So what exactly is an "emotion," and how do you exhaust it?
Emotions, at their most basic level, involve the release of neurochemicals in the brain, in response to some stimulus. You see the person you have a crush on across the room, your brain releases a bunch of chemicals, and that triggers a cascade of physiological changes—your heart beats faster, your hormones shift, and your stomach utters. You take a deep breath and sigh. Your facial expression changes; maybe you blush; even the timbre of your voice becomes warmer. Your thoughts shift to memories of the crush and fantasies about the future, and you suddenly feel an urge to cross the room and say hi. Just about every system in your body responds to the chemical and electrical cascade activated by the sight of the person.
That's emotion. It's automatic and instantaneous. It happens everywhere, and it affects everything. And it's happening all the time—we feel many different emotions simultaneously, even in response to one stimulus. You may feel an urge to approach your crush, but also, simultaneously, feel an urge to turn away and pretend you didn't notice them.
Left to their own devices, emotions—these instantaneous, whole-body reactions to some stimulus—will end on their own. Your attention shifts from your crush to some other topic, and the flush of infatuation eases, until that certain special someone crosses your mind or your path once more. The same goes for the jolt of pain you feel when someone is cruel to you or the ash of disgust when you smell something unpleasant. They just end.
In short, emotions are tunnels. If you go all the way through them, you get to the light at the end.
Exhaustion happens when we get stuck in an emotion.
Tips for unlocking the stress cycle
1. Realize that stress is not always bad for you. Being stuck in stress is.
2. Physical activity is the single most efficient strategy for managing the "stress cycle."
3. Pursue these daily goals: Breathing. Positive social interaction. Laughter. Affection. ("Wellness is not a state of being; it is a state of action.")
4. Self-compassion and gratitude empower us to recognize the difference between who we are and who the world expects us to be.
5. Take a more "planful" approach to stressors you can change, and positively reappraise the things we can't control (i.e., reframe difficulties as opportunities for growth and learning).
6. Focus on the healing connections with others — even your cat. Connections can create energy, renewing both sides. So when you feel sadness, rage — connect.
7. Meaning is important in life. Make meaning by engaging with something larger than yourself.
8. Get some rest.
Tips and excerpt from the book Burnout by Emily and Amelia Nagoski. Copyright © 2019 by Emily and Amelia Nagoski. Used with permission from Ballantine, an imprint of Random House Group, a division of Penguin Random House LLC. All rights reserved.