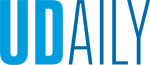 Skin-deep Scholarship
Article by Eric Ruth, AS93 Photo by Illinois State University December 20, 2021
Staring into the barrel of the gun pointed at his head, David Lane didn't realize at first that he was also looking directly into his future.
In those days, he was a carefree skateboarding punk, a young man with a bachelor's degree but scant forward momentum. The time seemed right to take a break, to float in sea-breezy limbo at the beach, surfing and chilling in the sun.
Then, that night in Ocean City, Maryland, a robber descended on him, beating his friend and pulling a pistol on Lane, AS13PhD. The chance encounter, and those fearsomely existential seconds as a human target, would trigger his transformation from skatepunk to scholar.
Days after his brush with early death, he applied for graduate school in sociology feeling at last he had some direction, along with a fresh and fiery curiosity: What pushed this man to attack? What bigger forces shape those whom society considers "deviant"?
Those questions would soon pull him further and further toward the fringes of society, into the realms of less-conformist, more-mysterious subcultures. When it was time to choose a doctoral thesis, the Baltimore native again looked toward himself: To the swirling, colorful tattoos that now adorn half his body, and to the culture of tattooing that had always fascinated him.
In the world of academic sociology, it was a shadowy place that few had dared touch.
"I kept asking what's new here, what can I add," says Lane, now a criminal justice professor at Illinois State University who recently taught one of the nation's few (if not only) college courses on tattooing. "And I wake up and the thought in my mind is, 'I don't want to read anything else about, "Why do people have tattoos?" and "What do they mean?"' It seemed like every journal article was about that.
"Then I realized, nobody was doing anything about the tattoo workers," says Lane, who has expanded the work he began at UD into a new book, The Other End of the Needle: Continuity and Change among Tattoo Workers. He would find that, contrary to common perceptions of them as solitary, counter-establishment artists (which in some ways they still are), tattooists also inhabit their own informal, but highly stratified social realm, filled with traditions and structure.
As Lane writes in his book: "Tattooists operate independently, and need to be self-sufficient with a DIY ethic, but they are also interdependent on one another for the exchange of knowledge and materials. Tricks of the trade are hard fought, something only to be passed on to trusted associates. You had to earn the right to get the knowledge."
It's a world that also seems perpetually focused on its own past, Lane discovered, and one that tends to be far less concerned with contemporary society or the profession's future.
"Tattooists don't work in isolation. This book is about the collective culture they sustain. It's a vivid world, but it's a world we don't know much about," says Lane. He would find a sharp contrast between the tattoo culture and other "trades" that seek to align professionals behind a common set of values. The centralized, regimented training found in trade schools is frowned upon, because that would mean you paid to learn your craft.
Instead, fledgling tattooists are expected to seek (and follow) the mentorship of experienced pros, who then orally pass down the deeply held traditions: An apprentice never, ever sets up shop in the same town as his mentor. A tattooist is his own boss. Until recently, notions of rules and codes were staunchly resisted in favor of self-regulation.
"They also have a whole history of travelling as a tattooist and seeing the country as they worked. They went to where the people were. It really resonates with our American value set, our urge to hit the road," Lane says. "It's inherently part of the mindset. They think travel and freedom is something they need."
That freedom to explore this esoteric topic was fostered here at UD, Lane says, by such inspiring sociology and criminal justice scholars as Profs. Joel Best, Tammy Anderson, Anne Bowler and Benigno Aguirre. An hour before his UD doctoral hooding in 2013, Lane had received a job offer from the University of South Dakota, where he would soon be sending students out into the tattoo subculture as part of his unique course.
Today, having packed up and moved from too-frequently-frigid Vermillion, South Dakota, to a more temperate Midwest locale, Lane's tattoo courses are on hold, but he has found new fire, and embraced a more customer-focused line of tattoo research, which explores the role ink can play in grieving and healing.
"There are people who have gotten tattoos as part of the process of moving past trauma," Lane says of the people he is interviewing for his new research. "They see it as a way to conceive of themselves as having power and control of their bodies, so you see tattoos being used therapeutically by anorexics, even self-cutters, victims, veterans and those who have lost loved ones."
Often, they prefer to keep their tattoo's significance secret, even as its presence serves to untether them from
pain. "It's been a bit shocking and a bit horrific at the same time," he says. "You just don't know some of the horrors people have experienced, and how resilient they are about it. To them, these tattoos represent freedom, self-control, even liberation."
He's also discovered (to his delight) that his new school has something of a fascination with fringe culture itself. In the library at Illinois—located, of all places, in the city of Normal—there's a formidable collection of circus history material, fed by the area's long legacy as an off-season home for travelling circuses.
Circuses, he knows, quite often come with (you guessed it) tattooed circus workers and performers.
So, as he takes yet another dive toward the wild side, he senses that in a way, his old UD professors will be along for the ride.
"They were the people who believed in me and encouraged me when maybe there wasn't that much evidence on the table of my success," he says. "By them believing in me, it encouraged me to see my full potential."
BOOK EXCERPT: HIGH ART vs. STREET SHOPS
Take a peek into Prof. David Lane's new book, The Other End of the Needle: Continuity and Change among Tattoo Workers. (Excerpted with permission from Rutgers University Press.)
Traditionally, scholarship divides tattoo work into two ideal types, the street shop and the high art studio. [But] a class-based model falls short in explaining how tattooists create and sustain cultural divisions within their world.
Craftsmen orient their work around the time-bound traditions of tattooing. They have a reward system that values the traditional, established way of doing things. This way of doing things involves passing on traditions from mentor to mentee. These tattooists work within established channels and attempt to uphold these traditions as an honorific component of the occupation.
Artists, on the other hand, have their own hierarchy. Their reward system values artistic freedom. They seek to grow as artists, and view tattooing as another medium to explore their artistic talents. Those who are artists value their creative freedom and are often at the forefront of promoting new aesthetics that may become legitimated genres of tattoos. Just like craftsmen, those at the top of this hierarchy have more freedom and control over their work than those at the bottom. 
Tattoo work requires cooperation between craftsmen and artists. Artists rely on the craftsmen to produce tools and materials. Craftsmen rely on artists to create new aesthetics and push the boundaries of the craft. Those in the craft hierarchy spend more of their time working on the tools and technical aspects of tattooing. Those in the art hierarchy are more interested in the art of tattooing.
At the bottom of this world are the shopless and scratcher tattooists. The shopless encompass all those cast as outsiders by the established tattoo world. These tattooists, usually untrained or self-taught, have entered the occupation without following the accepted cultural code. In other words, they are discredited for lacking honor. There is a subset of shopless called scratchers, who are a folk devil, which established tattooists pin the evils of tattooing upon.  
Got any Blue Hen ink? If so, we'd love to see your UD-inspired body art (fit for family consumption, of course). Pictured here is a tattoo from the very first YoUDee mascot, Robert Boudwin, BE97. "It was the first tattoo of YoUDee and my personal first of 136 more to come," says Boudwin, who also had a notable career as Clutch the Bear from the Houston Rockets.