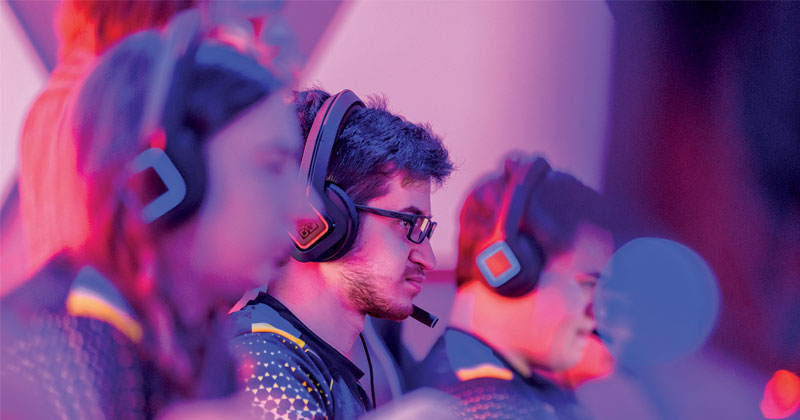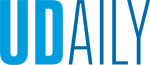 Degree of the Future - Game Studies
Article by Eric Ruth, AS95December 20, 2021
Not so long ago, a game was just a game.
Those were the days of Pac-Man and Pong, of seemingly shiftless youngsters idling away in noisy arcades and secluded bedrooms — cut off from the world and doomed to a slacker's destiny.
Times sure have changed.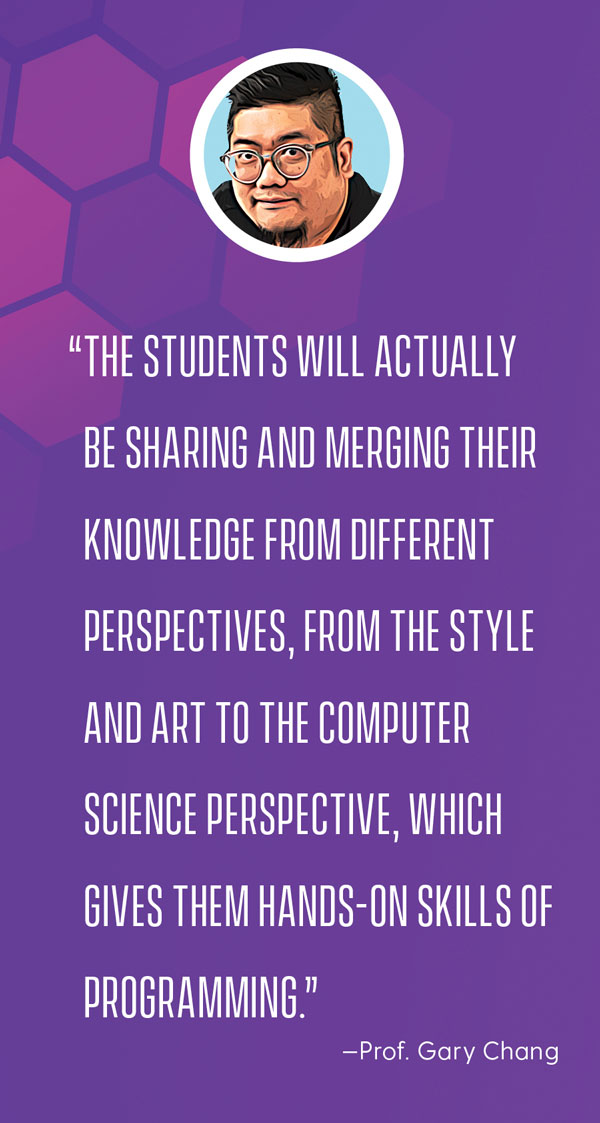 Witness now the real revenge of the nerds: Electronic gaming has grown into a $170 billion-a-year industry, and three in four American households have a game device in their homes. Gaming companies awash in revenue are screaming for workers, and serious scholars are making careers dissecting the cultural impacts of gaming.
Even better, UD graduates are already building successful (and lucrative) futures in a field once laughed off as folly.
Now, in a shift that might have seemed inconceivable 10 or 20 years ago, the University of Delaware has decided to get even more serious about so-called "fun and games."
This digitized wave in higher education gathered momentum last year, when UD established its first "eSports" teams, plunging headfirst into this distinctly 21st century take on athleticism. Soon, that tide will also touch the classroom, as UD kicks off its first undergraduate degree program in "Game Studies," an innovative new effort to prepare students — techies and creative-types alike — for careers in this high-rolling industry.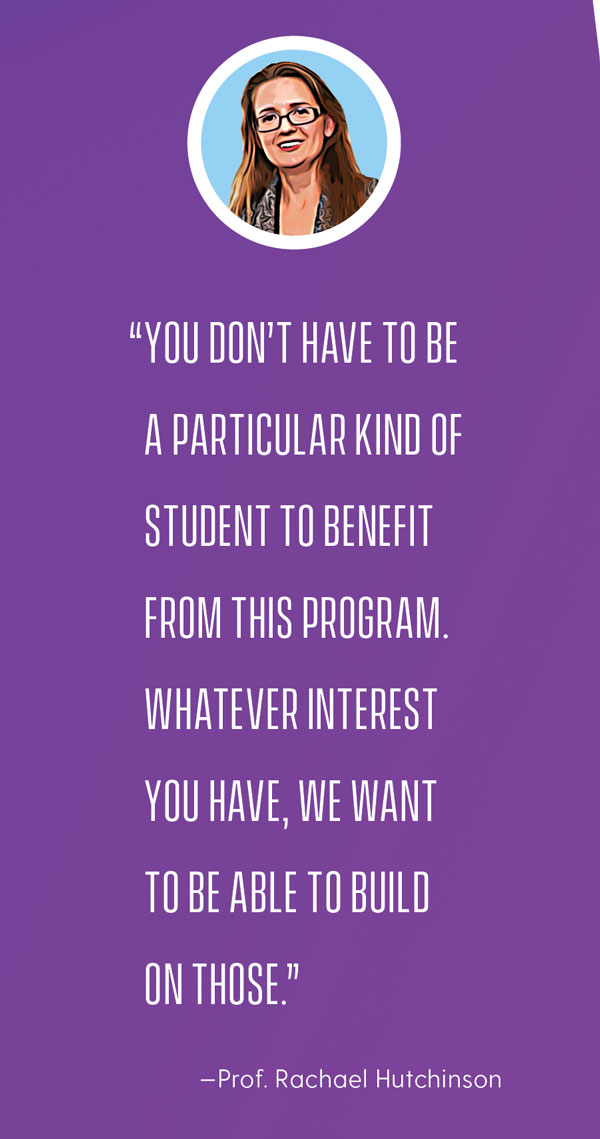 "It's going to give our University a big advantage, taking the leap into this industry," says Gary Chang, a UD art professor who will teach the program's course on the art and design of games. "The students will actually be sharing and merging their knowledge from different perspectives, from the style and art to the computer science perspective, which gives them hands-on skills of programming.''
UD's new effort isn't the first "gaming" degree in the country, but by all indications, it is among the most holistic and inclusive. While other universities focus more on technical aspects of game studies, UD is aiming to make it a major that embraces all abilities, tapping the potential of aspiring writers, artists, musicians and engineers alike.
"You don't have to be a particular kind of student to benefit from this program," says Rachael Hutchinson, a professor of Japanese studies who has done extensive research on game culture in Japan. "Whatever interests you have, we want to be able to build on those."
Hutchinson spearheaded the program's conception with Phillip Penix-Tadsen, a professor who has studied game culture in Latin America. They're now recruiting for the 2022-23 freshman class and have lined up a curriculum of core courses, ranging from art and design, to writing game narratives, to coding the game program itself. Students will also gain a uniquely "meta" perspective on gaming, through courses that examine gaming's broader impacts on society.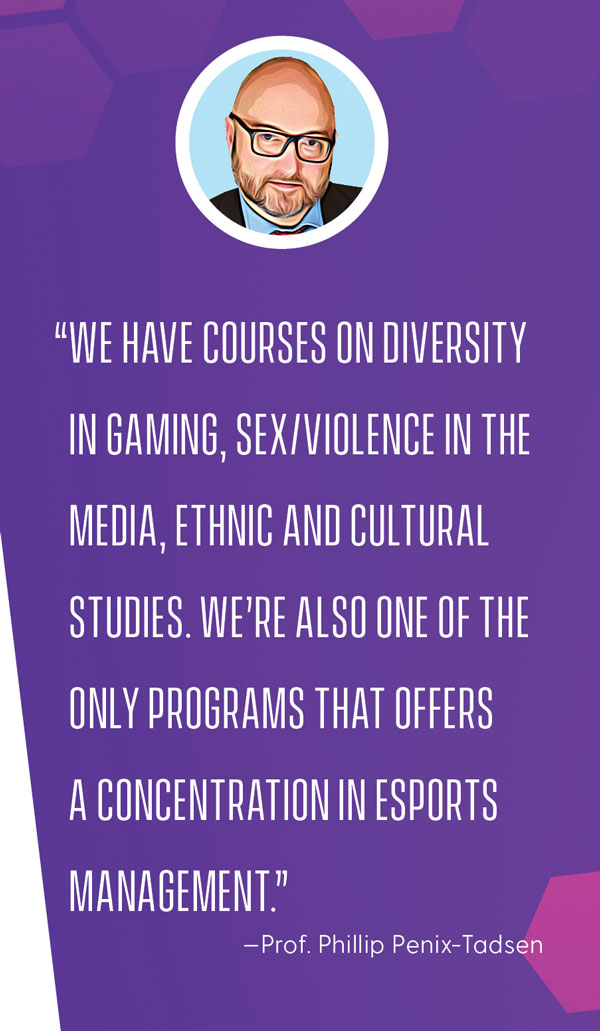 "Those are things that you'll seldom see included in other programs," Penix-Tadsen says. "We have courses on diversity in gaming, sex/violence in the media, ethnic and cultural studies. We're also one of the only programs that offers a concentration in eSports management."
As students from across the interest spectrum gravitate toward the new major, so will UD's professors, who are being enlisted from nine departments within three UD colleges. Building off UD's existing minor in Game Studies, the program lets students choose from three primary pathways: Games, Culture and Society; Game Design and Development; Game Industry and eSport Management.
"For an interdisciplinary major to go across three colleges is pretty unique," Hutchinson says.
Part of the major's appeal lies in gaming technology's increasing relevance to a variety of "nongaming" endeavors. More businesses are turning to gaming technologies to train employees and help shape workplace environments, and game-derived "virtual reality" technology is already helping patients in rehabilitation therapy.
Meanwhile, postgraduation opportunities abound in the Mid-Atlantic: Nintendo's U.S. headquarters is in Washington, D.C.; there are dozens of independent game studios in Philadelphia and Baltimore; and major industry players like Bethesda Softworks and Rockstar Games are within a couple hours' drive from Newark.
At UD, organizers hope to hire six or seven new professors for the major and aim to have internships in game-related industries in place within four years. A capstone seminar will allow students to work on individual and collaborative game-development projects. Strong student interest in UD's existing game courses hints at future success for the program, and early momentum should be energized by more than a decade of interdisciplinary faculty scholarship that has already been done on game-related topics.
"It was a long time coming, but there was a lot of work done in previous years that led up to this," Hutchinson says. "We had to put aside our academic differences and ask, 'What does a student want to get out of this?' We really tried to take away some of the obstacles that kept students out of the minor. We didn't want people looking at it and thinking, 'This major's not for me.'"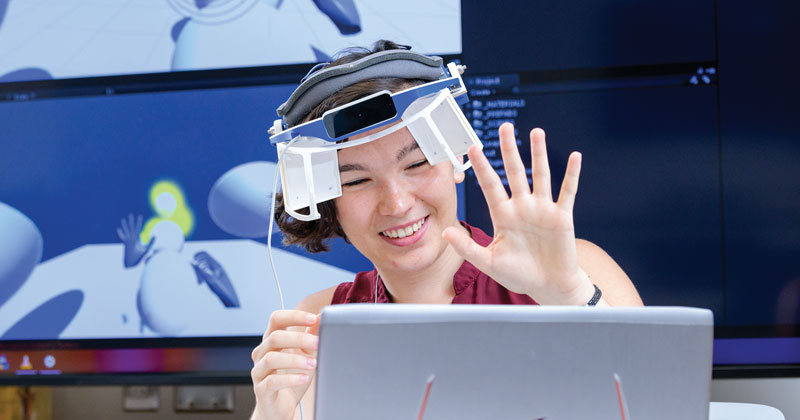 Virtually perfect
Alina Christenbury sees a new world within reach
When she was just 4 years old, Alina Christenbury would get so annoyed with her uncle when he wouldn't let her load the disc into his video game player.
Today, that spirit of expectation-defying precociousness still lives in this UD doctoral student and future boundary-breaker. Charmingly effervescent, astonishingly ambitious and seemingly predestined to be a leader, this Millsboro, Delaware, native has already started her own video game label, founded a group that aims to catalyze the game industry in Delaware and led a project that aims to bring "virtual reality" ever closer to our daily lives.
She senses it is all coming together now, as the world enters the age of Big Gaming.
"The games industry is bigger than films and movie and maybe music combined. The numbers are wild," says Christenbury, EG19, who is now pursuing her graduate degree in computer science. "I view it as a whole other medium. It's a bit more than music, it's a bit more than film, it's all of them combined into one. There's so much potential to make new and interesting games."
And so she churns forward, leveraging the tech-immersed momentum she has built since childhood. She has been a gamer "all her life," developing educational games for children, and now pursuing next-generation advances in virtual and augmented realities — technologies that can pull the user into an immersive digital experience.
"I've always been into making them and figuring out how to make them tick. I want to make one that people will love as much as the ones I've loved," says the eldest of seven siblings.
She sees a time not too far away when augmented reality will be able to help people learn how to play guitar, piano or other instruments. She envisions virtual reality technology that will open an unseen view of human experience.
"It will allow us to experience scenarios and events that would otherwise be impossible or deadly, like exploring the surface of Mars or an active volcano," she says. "No matter what your passion is, you can make a game out if it."