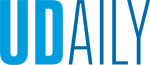 Controversial Conversions
Article by Andrea Boyle Tippett, AS02, BE13MJanuary 20, 2022
The America of 2022 loves reinvention, spiritual journeys and motivational words of wisdom.
The America of yesterday? Well, that's a bit more complicated, according to UD History Prof. Rebecca Davis, who studies the histories of gender, sexuality and religion, with a particular focus on "moments when private thoughts, behaviors and beliefs become part of a public conversation."
Her latest book, Public Confessions: The Religious Conversions That Changed American Politics, explores the very tenuous relationship between the personal and political.
Change, particularly religious conversions, she says, revealed broader cultural attitudes and prejudices toward politics, authenticity, sexuality and race. They weren't simply personal decisions about whether one worshipped in a synagogue, church or mosque; rather, they were lightning rods for public outrage and debate.
In profiling certain American celebrities from World War II to the Cold War—all of whom converted from one religion to another—she hopes to highlight controversies that would help define the nation.
Here are a few notable examples:
Clare Boothe Luce
Playwright, journalist and politician Clare Boothe Luce may not be a household name today, but she was the talk of the town well before she converted to Catholicism in 1946.  By then she was serving a second term in the U.S. Congress, following her work as a war correspondent, Vanity Fair editor and writer of the Broadway smash, The Women, the first such play where the entire cast was female.
Luce converted in her early forties, when, as Davis writes, "her personal life was shattered." Her only child, Ann, had been killed in a car accident two years earlier. The loss triggered a breakdown, including two suicide attempts. Luce believed Catholicism was not just the salve for her pain but the antidote to Communism. The Catholic church had long denounced Communism for its materialism, among other attributes. As Americans grew increasingly weary of the Soviet Union, Catholic bishops emphasized their opposition, as did Luce.
"She's sort of the first one to say 'My politics are true, because as a Catholic convert, I have this ability to tell you what the alternatives are, and to see what's at stake,'" says Davis, the Miller Family Early Career Professor of History. 
The congresswoman's conversion story ran in McCall's women's magazine, serialized over three months. McCall's paid $10,000 for the privilege, following a bidding war. The reaction from Protestants, who then made up about 70% of the population, was critical. Many wrote letters questioning her loyalty to America, saying it was superseded by loyalty to the pope. According to Davis, the comments' true source was likely fear of control. "A group that has dominated all aspects of politics and culture reacts to modest assertions of influence with dire warnings of its own imminent demise," Davis writes. Notably, the author adds, Luce did not receive a single disapproving letter from a Jew, Muslim, Hindu or Baha'i.
Sammy Davis Jr.
Sammy Davis Jr. viewed Judaism as an answer to many of life's questions. To his critics, it was a choice to set himself apart. Many insisted he could not hold two identities at once. He could not be both Black and Jewish. Throughout his life the authenticity of the entertainer's conversion was questioned. 
The showman studied Judaism for several years prior to his conversion ceremony. He admired the religion's tenets and the Jewish people's tenacity. In a 1960 interview with Ebony magazine entitled "Why I became a Jew," he shared his many reasons, including his desires for security and inner peace. He also saw parallels between his identity as a Black man and the two groups' struggles against oppression. "For Davis, battling Jim Crow and being Jewish were two fronts in the same war for social acceptance and self-respect," the UD professor writes.
But as letters to the editor of Ebony reveal, African American readers disapproved of Davis' decision. "My estimation of Sammy Davis has dropped to zero.... He must realize that he is a Negro," wrote one, and "The reasons he gave [for his conversion] all add up to nothing," wrote another.  
Meanwhile, Davis was a passionate crusader for civil rights. He raised tens of thousands for the cause and marched with Martin Luther King Jr. in Alabama from Selma to Montgomery.
"There was no such difficulty in accepting white Jews who allied with Black Christians in the civil rights movement," UD's Davis points out. The criticism from his fellow African Americans was made all the more painful when contrasted with the strength of his devotion. 
Marilyn Monroe
In stark contrast to Sammy Davis Jr. is the story of Marilyn Monroe's religious journey. When the blonde bombshell converted to Judaism an hour before marrying Jewish playwright Arthur Miller, her personal decision became a stereotype-breaking Hollywood storyline. Almost overnight the actress transformed into the model Jewish housewife. Gossip columnists covered her attempts at cooking cultural staple gefilte fish. Writers with Jewish publications mused over her status as the new, sexy ideal Jewish housewife  (in direct contrast to the mainstream narrative of the Jewish woman as dowdy and plain). Indeed, when the equally famous actress Elizabeth Taylor converted, she received a similar welcome.
According to Davis, "their conversions demonstrated how racially uncomplicated it was for a white Christian woman to become a Jew." The depth of their faith was not questioned; the focus instead was about their availabilities to host fundraising galas.  
Muhammad Ali
The association between brainwashing and religion began with Muhammad Ali, Davis says. The boxer was the first famous convert to be tagged with the brainwashing term after announcing his membership in the Nation of Islam in 1964. The Nation's teachings about the history of white supremacy and encouragement of Black men to embrace their personal power scared many Americans, particularly white ones.
Ali's indignities came in varied forms: Crowds booed. Sports journalists refused to call him by his chosen name, appending his birth name, Cassius Clay, to their reports. The president of the World Boxing Association even threatened to strip Ali of his title. Through it all, Ali held fast to his faith. And although he later severed ties with the Nation, he remained a devout Muslim for the remainder of his life. 
As he aged, his public image again began to shift, this time to that of an inter-faith peacemaker. Crippled by Parkinson's disease, the former heavyweight champion lit the Olympic flame in Atlanta in 1996 and took part in a star-studded fundraiser for victims days after the Sept. 11 attacks, where he was introduced by actor Will Smith as "one of the greatest heroes of our time, and he is a Muslim."