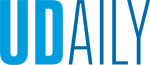 Talkin' Trash & Fightin' Dirty
Jon Merryman, EOE85, is on a mission to clean the planet, one piece of litter at a time
Article by Artika Rangan Casini, AS05March 01, 2022
Here's a dirty little secret about human behavior that we can often spot in others but rarely see in ourselves: People are trashy.
Literally. We throw our trash everywhere. From Beverly Hills to Baltimore, Berlin to Bombay. Where there are people, there is trash. It's littered on our streets, tossed beside garbage cans, strewn at our feet in lazy indifference, a veritable ocean of junk too endless, too overwhelming, too gross to touch.
And so there it stays. Crumbling. Decomposing. Polluting our planet … until Jon Merryman comes along.
Armed with a pair of gloves, work boots, and some heavy-duty canisters and garbage bags, Merryman, EOE85, is waging a one-man crusade against haphazard waste. For more than a decade now, the geography alumnus has traversed highways and waterways, bridges and bays, cities and suburbs, picking up the trash that others leave behind. 
"So much of this is not seen by others," he says. "I seek it out. I know where people tend to dump their junk."
In short, it's everywhere. But junk is especially prevalent in the places we rarely visit: behind grocery stores, at rest stops, on highway ramps. "Storm drains are like targets for people because nobody will see it disappear," he says.
Since he began his trash-picking efforts in 2008, Merryman has been to 28 states, collecting more than half a million pounds of trash, "and that's a conservative estimate." This is partly because trash is hard to weigh and even harder to compare. For instance, a bag of Styrofoam is far lighter than a bag of beer bottles, but both harm their surrounding ecosystems in long-lasting ways. 
Just how long is difficult to say. The Native Americans believe that we must think seven generations ahead, and the ancient Iroquois philosophy resonates with Merryman. "I might never meet my great-grandkids," the 59-year-old says. "But I care about the world they'll inherit. We gotta be on the same team."
Building that future begins today.

For Merryman, it started 13 years ago. That's when the software developer took a lunch break from his Lockheed Martin desk job to venture to the Patapsco Valley State Park, located just behind his office in Hanover, Maryland. With sandwich in hand, he saw beer cans, a motorcycle, even a washing machine dumped beside the nearby Deep Run creek. "Somebody's really got to clean this up," he thought to himself.
On his second lunch visit, a bald eagle—the first he'd ever seen in Maryland—soared above his head, and in that moment, Merryman knew. Nobody else was coming. If the area was ever to get cleaned, he would need to do it himself.
"You can do a lot by yourself," he explains, "especially when you're not doing it for yourself."
Merryman, with occasional help from his Lockheed coworkers, spent the next five years transforming the creek from "dead zone" to sustainable habitat. Today, he sees at least one bald eagle a year, along with beaver, river otters, kingfishers, herons, owls, even a coyote.
Meanwhile, he keeps picking up trash anywhere he sees it. On his clean-up missions, Merryman has found the wacky, weird and downright disturbing. He's seen sex dolls, portable toilets, satellite dishes, newspaper boxes, a frog trapped inside a Gatorade bottle, shopping carts from long-shuttered businesses, bowling balls, hundreds of Christmas village accessories still encased in Styrofoam, an airport luggage trailer, a heart-shaped Jacuzzi, bags of human waste, giant stuffed animals, a 450-pound cast iron tub and his greatest pet peeve of all: tires.
Tires have been dumped for decades, and finding them is like unearthing relics of our ancient, trashy past. In 2013, Merryman sought to remove 1,000 tires by the year's end; by March, he had already exceeded his goal. Upstream of U.S. Route 1, on one section of the Patapsco River, Merryman has removed a few hundred tires, "but whenever there's a big storm, more appear, like magic."
He has also found dismaying government apathy—and worse. "One county was dumping all their old tires in the woods behind their maintenance yard," he fumes. "County government! I snuck in there, rolled and carried all 304 tires to the nearest road, then reported them to the same county to be cleaned up."
And so Merryman does what others won't. He walks his dog
with a bucket backpack for any roadside junk he finds. He spends 10-20 hours a week on his volunteer vocation, though that number will surely increase upon his upcoming retirement. And he manages two Facebook groups, where he notices the growing tendency to vilify others.
"People often point the blame somewhere else: 'It's those people.' 'Those guys are pigs,'" Merryman says of social media's divisive commentary. "It's everybody, or a percentage of everybody. Everybody's doing it and has been doing it. Trash is overflowing from every rural county, every city block. It's all of us. We're all responsible for this crap." 
It's a responsibility that could feel futile if it weren't for Merryman's contagious optimism. A former UD cheerleader, he doesn't dwell on the "millionfold still to get." Instead, he looks at each pile he collects and says, "There's that much less out there."
And so he keeps walking and working, trash bag in hand, to make this blue marble slightly cleaner for ourselves and our kids, and for the great-great-great-great-great grandchildren still to come.