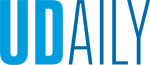 Legendary locales
A look at some of Main Street's most iconic places, past, present and future
Article by Eric Ruth, AS93December 17, 2021
Rhodes Pharmacy (now Newark Deli and Bagel): Perennially a favorite destination for students thanks to its campus-hugging location, this longstanding Main Street fixture has evolved from its early days as a "soda shop" to today's incarnation as a crucial source of gooey breakfast and lunch creations. Often a must-visit place for returning Blue Hens.
The Newark Diner: Home to many incarnations, this "classic" steel-clad diner always stood as a perfect casual retreat and a spot for countertop chats. Known variously over the years as Jimmy's Diner, Jude's Diner and Korner Diner. Soon destined to be a Five Guys Burgers and Fries.
Newark Farm and Home Supply (now Main Street Plaza/Taverna): They said you could find anything you needed in the cozy aisles of this old-school hardware store, a place that more than most others defined the once-indelible neighborly vibe of this street.
Post House: Many a student tucked up to the counter at this mainstay of breakfast and lunch delights, watching the line cooks churn out endless plates of bacon and eggs as the happy chatter flowed, just as they had since 1957. More recentlyy, it become a Duck Donuts, though that, too, will soon give way to a new business.
Corner Deli (now The Galleria): Sandwiches served as on-the-go fuel for late-to-class students at this beloved eatery near the Mall/Green. In its stead, we have a mini-mall of sorts, including grab-and-go Grotto pizza by the slice.
State Theatre (now The Galleria): Many memories were made at midnight showings of The Rocky Horror Picture Show (and at frequent screenings of The Song Remains the Same) inside this 1929 movie house, which fell to the wrecking ball (and "progress") despite its listing on the National Register of Historic Places.
The Malt Shoppe (now The Galleria): Under the loving oversight of the late Susie Ambry, EHD72, armies of undergraduates refueled with milkshakes, bagels and ice cream. It all came tumbling down in 1995.
DeLuxe Luncheonette (aka "The Greasy Spoon") (now The Galleria): Its nickname was more praise than a potshot, offering another narrow, cozy eatery for students to snuggle up to plates of eggs, and a solid dose of local charm.
Margherita's Pizza (relocated to "Elkton Road"/South Main): Long touted as the best slice on Main, this old-school pizza shop decided to move down the street after 38 years.
Stone Balloon (reinvented as a restaurant): Notorious nights of revelry and some of the greatest rock acts in the world still echo from the perpetually sticky floors of this now-departed bar, though its name lives on in the modern American restaurant that stands in its place.
East End Cafe (now Grain restaurant): They say a pizza shop once stood here, but music lovers will long remember it as Main Street's prime spot for live bands, even as they relish the good grub now served at Grain by its Blue Hen owners.
Bert's Records (now Caffé Gelato) and I Like It Like That: Relics of an era that preserved its musical memories in vinyl, these record stores were reliable refuges for browsing the latest releases, flipping through albums in analog-age innocence.
Newark Newsstand (now Insomnia Cookies): Many miss the bookish, tobacco-scented aromas of this sliver-thin shop filled with periodicals and newspapers from around the world. Today's students revere it for a different reason: reliable deliveries of oven-fresh cookies as late as 3 a.m.
The Deer Park: Once begrimed, now revived, and forever revered. The "townie bar" surely intimidated us, but untucked sensibilities still draw us near.
Klondike Kate's: Timeworn comfort and a plate of cheesy nachos are perfect accompaniments to our urge to over imbibe.
Wonderland: Scene of our first "head shop" encounters, it seemed perpetually immersed in counterculture vibes.
Sinclair's Café: Quiet and civilized and perfected suited to having your breakfast in some semblance of peace.
Newark Deli and Bagels: From recent generations to the students of today, everyone seems to find college memories in an eggy breakfast sandwich.
Newark 5 and 10: Unapologetically old-fashioned and adorably out of date, the "Five and Dime" is still a best-bet for any campus citizen's sundries.
Home Grown Café: Still stands as a dose of counterculture in a sometimes staid town.
Rainbow Records: Once proudly flying its freak flag high on Main Street proper, this treasured music store is now just around the corner from Switch Snow and Skate.
Peach Blossom Eatery: Inspired by the old Post House diner, with its open kitchen and long counter, this new breakfast and lunch destination features homemade meals.
Hamilton's on Main: An expansion of Hamilton's Tavern 1840 in West Virginia, the new location in Newark aims to bring approachable fine dining to the town.
Taverna: An upscale classic, this Italian restaurant offers belly-warming food and refined sophistication.
Rooted on Main: Designed to bring the community together through local art, jewelry and goods, this new boutique follows in the tradition of such established favorites as Grassroots and Bloom
The Little French Café: A taste of France can be found in the coffee shop previously occupied by Brewed Awakenings.