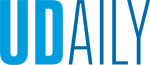 Mary Means Business
How Mary Means and "Main Street" have become practically synonymous
Article by JoAnn GrecoDecember 14, 2021
It wasn't until very recently that Mary Means, AS76M, realized how big an impact her career had made. It started decades ago, when as a young preservationist, she led a nationwide effort to revitalize America's small towns. What began as a grassroots network grew into a national movement now known as Main Street America. Over the years, in the interest of keeping their commercial corridors resilient, vital and relevant, some 1,600 towns have embraced the core approach that Means and her colleagues developed — a recipe that blends organization, design, promotion and economic vitality to build a thriving local economy and create vibrant public spaces.
According to the organization, the economic impact of the towns' initiatives includes nearly $90 billion in reinvestment, with some 150,000 new businesses creating more than 650,000 jobs. Not incidentally, the program can also boast the rehabilitation of about 300,000 downtown buildings.
Together, these stats unspool one epic narrative. But thousands of smaller success stories lay behind the scenes. They involve the folks restocking shelves at the bookstore and proffering treats at the pet shop, the ones exhibiting patient souls at the toy shop and patent soles at the shoe store. These entrepreneurs, and those who came before them, have battled urban decline and population exodus, the growth of malls, the surge in online retailing, economic downturns and, now, a pandemic that just won't quit. Means calls the secret sauce in the program's success "a lotta little." As in, a lot of little efforts made by a lotta ordinary people can add up to a great deal.
So, no wonder the woman who started it all found herself sitting at a luncheon of the American Planning Association, an invited honoree who had been designated 2019's National Planning Pioneer. The award is conferred on members of the profession who have made innovative contributions to the nation's urban planning efforts. "As I was called to the stage, they started playing a video," she recalls. "And they were reading off all those numbers about jobs created and businesses started, and my jaw just dropped. I had no idea. I thought, 'This thing is really big and yet no one knows about it'."
She thought, "I really should write a book about it."
The resulting title, Main Street's Comeback: And How It Can Come Back Again, reads as part biography-part manifesto. "Mary blazed her own path professionally," says Randall Mason, who penned the book's foreword. Now a professor in historic preservation and city and regional planning at the University of Pennsylvania, he spent the early years of his career working for the consulting firm that Means opened in the '80s. "Not only did she launch the hugely influential Main Street program but she combined preservation, planning, management consulting and communications in very creative ways," he observes.
Means had just completed the final chapter of the book— "about how wonderfully 'main street' as a concept had turned out" — when COVID-19 began making headlines. "I was petrified," she says. "It really felt like this was it, that these towns would never recover." She spent three or four months bingeing television series and gardening and "trying to avoid figuring out how I was going to finish this book." She eventually got down to writing again, moving from a celebratory tone to a more cautious one. "In the end, though, I do think these communities are going to recover," she says.
Means points out that during the pandemic, Main Street organizations helped many of their merchants set up online presences, apply for rescue funds and advocated on their behalf for municipalities to ease regulations like those that govern parking, liquor sales and outdoor dining. "There was a trust built up among these people who shared a vision for what their collective downtowns could be."
The lessons behind Main Street America's history and its continued strength are important ones to consider "for those throwing zillions of dollars at a company to try and get it to open a factory that promises 800 jobs and delivers a fraction of that," she continues.
Whether we call it First or State, Peachtree or Magazine or, indeed, Main Street, our town's commercial center is the "heart of our community," Means says. "It's where we bump into our neighbors, where we celebrate and mourn, where transactions happen. Before the automobile came along and enabled us to travel more than 3 or 4 miles away, it was the setting for our entire life, the center of our entire world."
Means recognized that idea early. As a child growing up in Atlanta, her family lived for a time in a historic neighborhood called Ansley Park. "One of my earliest memories is Fiske's toy store, where my mother parked me and my siblings while she shopped for groceries," she says. "Mr. Fiske treated us like real customers. He showed us new toys that had come in and helped us set up his version of layaway plans."
Having a father as an architect — and a classicist, at that — honed young Mary's sense of appreciation for old, walkable places like Savannah, where in 1968 she joined him at the annual conference of the National Trust for Historic Preservation. "It was amazing to meet all of these kindred spirits working in the field," Means says. "I was in college at Michigan State and all of a sudden I knew that I wanted to go to graduate school."
Other universities offered degrees in historic preservation, but she chose Delaware, lured by the Winterthur Program in American Material Culture. While there, she learned two things. She didn't want to pursue a career in academia and she wasn't interested in becoming a connoisseur.
She wanted to do stuff. Her first stop: the Philadelphia Historical Commission, where she spent a summer internship helping write (ultimately successful) nominations for structures like Pennsylvania Hospital and City Hall to be added to the National Register of Historic Places. Now, Means says, when she's in Philadelphia to teach or attend a meeting — she lives a few hours away in Silver Spring, Maryland — she looks up at a flourishing classic building such as the Reading Terminal Market and says, 'wow, I did that'. A stint at the National Register itself followed before Means landed at the very organization whose assemblage had sent her on this path — the National Trust.
Hired to open a Chicago field office to foster local preservation in the Midwest, Means spent her days driving around a territory that included 10 states. She gawked at the vernacular courthouses and libraries that grounded these small towns, gaining an appreciation for their quality and significance. "I looked at these buildings and these main streets and saw what an amazing resource they were," she recalls. "They were just taken for granted."
Excited, she called her father to tell him about her new job and its revelations. After a moment of silence, he responded: "Sweetie, there's nothing worth preserving there."
Still, Means persisted and, as she details in her new book, what was to become the National Main Street Center at the National Trust for Historical Preservation took off. A pilot program tackled three small towns with a mission of showing residents and owners the beauty and value of their downtown buildings; then a statewide initiative expanded to include another 30. The program mushroomed from there, garnering national media attention and accolades. Means ends her book on a hopeful note by observing that the "power of 'Main Street' as a core value in the American imagination" has saved it again and again. "May it continue to be so," she writes.