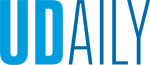 This video involves associate in arts program student Aaron Doll learning about agricultural science through UD programs.: youtube.com/watch?v=hpHs_UazJ7Y
Discovering plant science
Article, photos and video by Michele Walfred August 03, 2022
Millsboro's Aaron Doll discovers the science of agriculture, interns with researchers at UD's Carvel Center in Georgetown
After starting his first year at the University of Delaware online in the fall of 2020 amid the COVID-19 pandemic, Aaron Doll was thrilled to start in-person classes for his sophomore year as a student in UD's Associate in Arts Program (AAP) in Georgetown, Delaware.
With the return of in-person classes in the fall of 2021, Doll joined fellow UD AAP students taking core courses and electives with the goal of completing an associate's degree and then transitioning to main campus to complete a bachelor's degree.
A resident of Millsboro in Sussex County and a graduate of Indian River High School, Doll had opted to start his UD experience in the AAP instead because it meant free tuition for at least two years of his UD education. SEED (Student Excellence Equals Degree) scholarships are funded by the State of Delaware and cover tuition for eligible students enrolled in the AAP at UD's Wilmington, Dover, and Georgetown locations.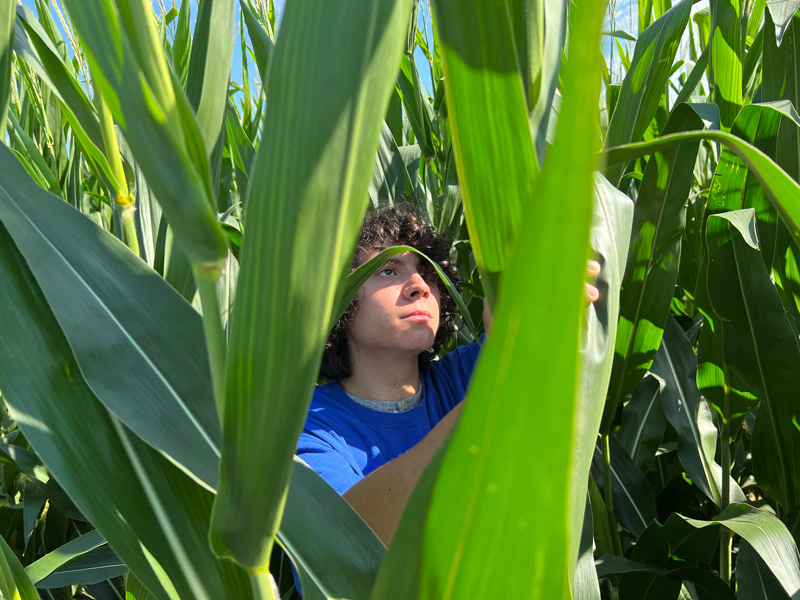 Doll was excited to attend all of his courses, but one elective course proved to be more than he expected.
He signed up for Understanding Today's Agriculture (AGRI 130) taught at UD's Carvel Research and Education Center in Georgetown, a 347-acre research farm and the southern campus for the College of Agriculture and Natural Resources. Taught by Mark Isaacs, associate professor in the Department of Plant and Soil Sciences and director of Carvel, the course showcases the diversity of disciplines and careers in agriculture.
After a lecture in precision agriculture, Doll was hooked.
"It was so interesting to learn about the different career pathways in agriculture," Doll said. "Sparks flew!"
He approached Isaacs after class, interested in learning how he could steer his course of study toward one of UD's agriculture majors. He also inquired about summer internship opportunities, a practice Isaacs champions for his students.
"Aaron approached me after learning about the level of technology and engineering involved in the field of agriculture," Isaacs said. "It motivated him to adjust his academic interests into plant and soil sciences."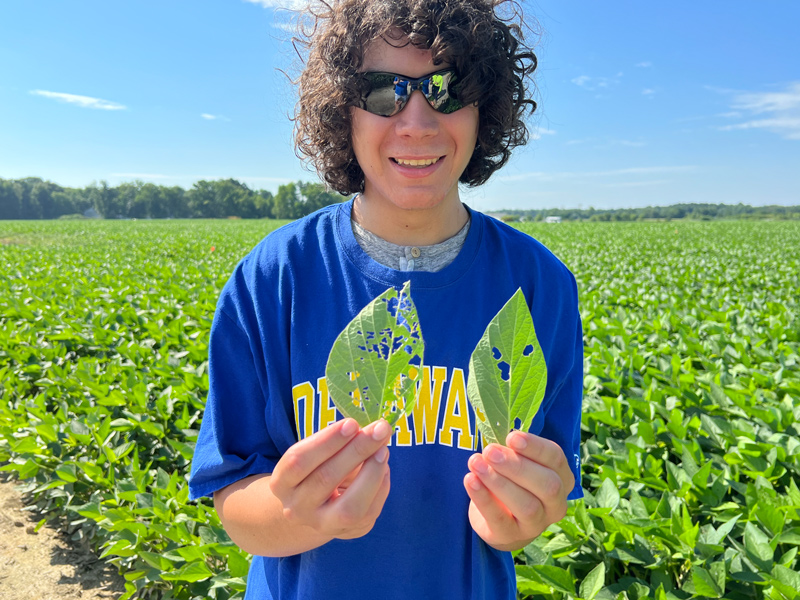 At Carvel, which boasts a research farm, laboratories and plots for fruits, vegetables and agronomic crops, curious minds and able hands are always welcome to assist Cooperative Extension agents and researchers. During the growing season, Isaacs arranged a paid internship for Doll, made possible by a grant from the Sussex County Council, whose only stipulation was that the opportunity goes to a Sussex resident.
"Our Sussex County grant funds are used to support work-based learning opportunities for students from the county interested in agriculture," Isaacs said. "The grant is pivotal to broadening students' exposure to the unique challenges and opportunities involved in our state's number one industry — agriculture."
Learning about lima beans
Emmalea Ernest, scientist in the Extension vegetable and fruit program, served as Doll's lead mentor. He quickly learned of Ernest's reputation, particularly in the lima bean breeding program and her research on heat stress in fruits and vegetables. He soon found out he was working alongside "the lima bean lady."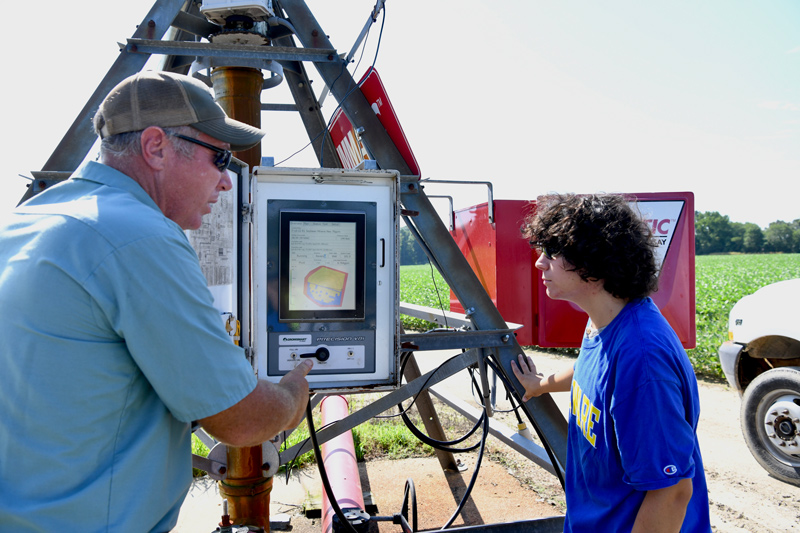 The manual labor and working outside in the summer heat took some time to get used to.
"But I quickly adapted," Doll said. "And we have a good team so it goes by fast and we have fun. I am so lucky to be working with Dr. Ernest. I am building a valuable contact for my career."
Doll admires Ernest's work ethic. "She is a very, very hard worker," Doll said. "Working beside Dr. Ernest, who is an expert in her field, and with something I want to do in the future — having that in my pocket, being able to text her if I ever need help in the future, it's a great experience to know and have."
Ernest has spent many years putting together effective teams.
"I've had a few other students in UD's Associate in Arts Program in Georgetown work for me in the past," Ernest said. "I am happy to provide job and internship opportunities to AAP students who are interested in science or agriculture."
Doll is receiving a diverse experience working with the rest of Carvel's summer crew — planting, weeding, collecting data and harvesting research plots for peas, peppers, cauliflower, lima beans and small fruit. Most field research projects take several months, but Ernest gave Doll the opportunity to see a plant genetics experiment from planning through data analysis.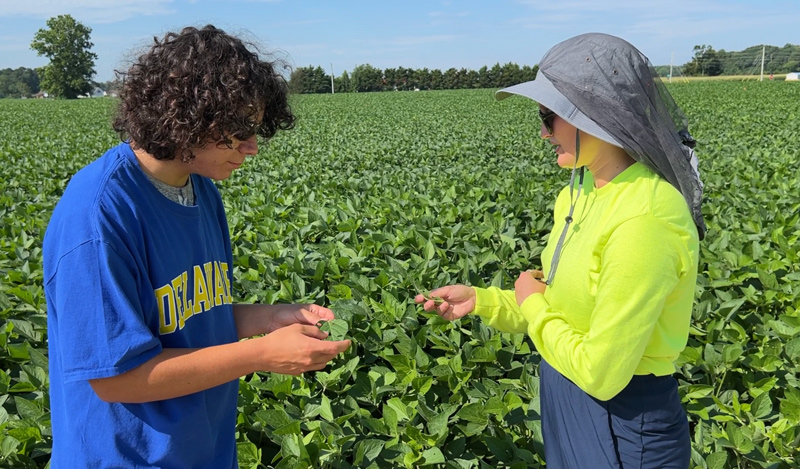 "This is a trait that is important for the culinary quality of lima beans grown in Delaware," Ernest said. "We screened a panel of 250 diverse lima bean lines, which gave Aaron a chance to work with very unique lima bean types from around the world, including wild germplasm. We have done some preliminary data analysis and are continuing to work to develop a protocol for using image processing to measure differences between lima bean lines."
Doll proudly calls the three plots of carefully labeled lima beans, two of which he hand planted, his home away from home.
Scoping out UD in Sussex County
Occasionally, Doll gets a change of scenery. He traveled to UD's Warrington Irrigation Research Farm in Harbeson for an overview of applied precision agricultural technology. James Adkins, associate scientist and irrigation engineer, provided a close up look at the irrigation technology in use at the farm with Delaware's two largest crops, soybeans and corn. There, Doll also met UD plant pathologist Alyssa Koehler and doctoral student Maddle Henrickson to get a glimpse of the integration of data exchanged between experts and disciplines, and the value of technology as applied in efficacy trials for pests and diseases.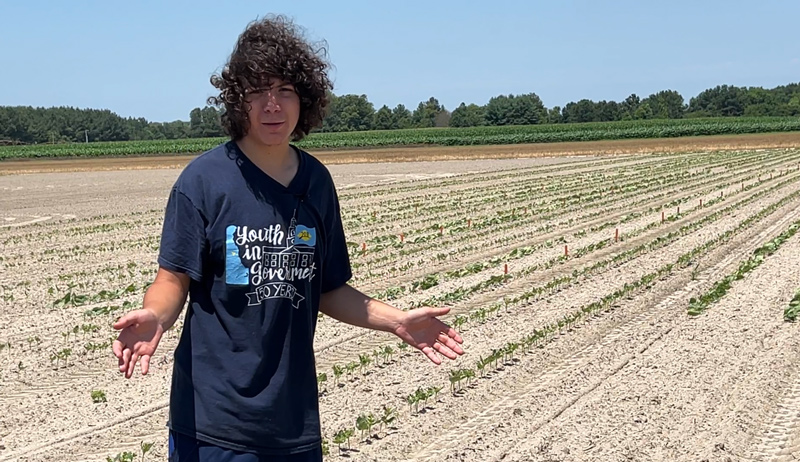 Doll was intrigued by what he saw at Warrington.
"I personally love robotics, technology and thinking about the future. I also love helping people," Doll said. "For the past six years I worked as a lifeguard, so switching to this field to help others, it's a big change, but it is the same concept. It's not just technology, it encompasses climate change, plant breeding, insects — making sure everything is growing as it should be."
Doll's summer experiences are exactly the real-world ones that Isaacs hopes all students will absorb. 
"Working with Carvel's experts and researchers can play a large part in shaping their future careers paths as they move through college," Isaacs said. "This internship program allows motivated students in both the Associate in Arts program here in Georgetown as well as Sussex County students at UD to gain valuable knowledge and skill sets within the many fields of agriculture."
Transitioning to Newark
In the 2022 fall semester, Doll will transition to UD's main campus in Newark and begin his junior year as a plant science major in the College of Agriculture and Natural Resources. He will do so with some clear advantages and feelings of purpose. Doll won't have to worry about the cost of tuition for his junior year; through the expanded SEED Scholarship program tuition will be free for this year also. Equipped with key experiences and professional contacts, Doll joins his fellow plant science majors as they earn their bachelor's degrees, so they can feed the world and protect the planet.