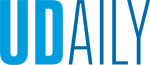 introduction to agriculture class: youtube.com/watch?v=_JLGcydhhCU
How I Teach — Agriculture
Article by Michele Walfred Photos by Michele Walfred and iStock | Video by Michele Walfred April 26, 2022
Prof. Mark Isaacs teaches students about food, fiber and job opportunities regardless of farming background
Editor's note: First-year students, prospective students (and some of their parents) wonder and worry how they will handle the academic transition from high school to college. In a series of stories, UDaily speaks with University of Delaware professors who teach courses commonly taken by students during their first year on campus. The subjects include biology, calculus, writing, political science and sociology, and all of those stories can be read on the How I Teach website. In this story, Mark Isaacs, associate professor in the Department of Plant and Soil Sciences and director of the Carvel Research and Education Center in Georgetown, Delaware, discusses how he teaches "Introduction to Today's Agriculture."
Agriculture is Delaware's largest economic driver, bringing in nearly $8 billion a year to the First State. For University of Delaware students, there are lots of jobs to be had — two for every one graduate.
Mark Isaacs realized that incoming UD students might not be aware of these bountiful opportunities. Isaacs developed a class called "Introduction to Today's Agriculture (AGRI 130)", an all-encompassing course that is extremely popular with both College of Agriculture and Natural Resources (CANR) students and those brand new to agriculture.
"I created the course as a broad overview that connects students in southern Delaware and Newark campuses to the unique agricultural industries, leaders, complexities, rewards and lessons across the diverse career choices in agriculture and related fields," said Isaacs, who serves as an associate professor in the Department of Plant and Soil Sciences and director of the Carvel Research and Education Center in Georgetown, Delaware.
Long before Zoom was an everyday occurrence, the Carvel Center's ITV distant learning classroom provided the capability to teach students in both Georgetown and Newark simultaneously.
Isaacs' dual positions translate into more resources for students. Carvel's 350-acre campus includes research farms, Cooperative Extension and Lasher Laboratory, a poultry diagnostic facility. With more than three decades in leadership roles, Isaacs shares his extensive network of agriculture experts with undergraduate students. The opportunity to meet and learn directly from producers and growers, industry leaders, policymakers and government officials is a very intentional part of the course's design.
"Since there are so many diverse career options with agriculture, I felt it was important for students to listen directly to those leaders' voices, hear the issues and opportunities they face in their fields — the challenges and the rewards," Isaacs said.
The course's guest lecturers address the big issues and opportunities for modern agriculture, including advocacy, agritourism, precision agriculture, biotechnology, landscape and greens' horticultural industries, and production agriculture as it relates to our food and fiber.
With his booming voice and infectious personality, Isaacs weaves in lectures on climate challenges, agriculture regulations and policy, research opportunities and professional development. He tag teams with guest speakers in Newark and Georgetown, assuring students in both locations receive in-person instruction.
Throughout the semester, Isaacs encourages students to think critically and independently, teaching the undergraduates to conduct their own "due diligence" when confronting complicated viewpoints on food and animal production.
"Today's students are different learners than in the past and they are intrigued with understanding the balance of producing food and fiber while preserving the environment," Isaacs said. "I want our students to enjoy learning and I try to create a classroom environment where all perceptions and opinions are respected and welcomed. It is more important today for students to be able to 'agree to disagree' respectfully so that they may be a part of new technologies and solutions for feeding a growing population."
One of the highlights of the course is the four Saturday field trips. The young Blue Hens visit an organic poultry farm, a precision agriculture equipment company (where students get to drive a tractor or help fly a drone), a large family-operated orchard, a vegetable and grain farm in Kent County and a tour of UD's Newark Agricultural Experiment Station and Webb Farm. (UD's Ag Day returns for 2022 and will be held on Saturday, April 30.)
"I wasn't sure how the idea of Saturday field trips would go over with students," Isaacs said. "They give up an important day off starting at 8 a.m., but it's a unique opportunity to see agriculture in practice. My concerns were unfounded, however. Student feedback in the moment and later with course evaluations, our students rated the field trips very high. They found the experiences insightful."
Isaacs, a Sussex County native and fourth-generation grain farmer, encourages guests and hosts to share their career journeys during lectures and tours — stories that resonate with students. As the class evolved, Isaacs incorporated a strong professional development component that equips students with essential skill sets. He has the undergraduates write compelling cover letters, customize their résumés and practice responding to interview questions.
Students receive more than a grade and three credits. Isaacs places a high priority on mentoring. Regardless of their declared major, he stays in touch, providing critical introductions and strategic internships across many agriculture disciplines.
Summer Thomas, UD Class of 2021 and a current doctoral student at Virginia Tech, agreed. She said the class was much more than an introduction to the agricultural industry.
"The course allows students like me to see the vast amount of opportunities available to them while attending field trips, guest lectures and participating in professional development activities," Thomas said. "The reason I am currently in graduate school all goes back to AGRI 130. Courses like AGRI 130 and professors like Dr. Isaacs, show students their potential and offer them the opportunity to truly find their passions."
Max Huhn's first steps at realizing a career in natural resources came through taking the course in his first semester.
"After first connecting in AGRI 130, Dr. Isaacs has mentored and helped me throughout my student career by guiding me through coursework based on my interests and goals," Huhn said. "He helped me connect with industry leaders." A member of the Class of 2022, Huhn's career goals are taking shape. "Post-graduation I will be working for Arbor Care, a plant, tree, and turf care company that has become family to me thanks to an internship opportunity set up by Dr. Isaacs."
Another aspect Isaacs enjoys about his class is that it gives undeclared students from the Associate in Arts (AA) program an opportunity to discover a future in agriculture. "Some of my AA students have elected to transfer to the main campus in Newark and major in plant and soil sciences, entomology and animal science after taking my class," Isaacs said.
"It is really exciting to open the door of agriculture to students that never had an understanding of the exciting careers available," Isaacs said. "We have placed students in work-based learning opportunities that led them to full-time employment with companies like Bayer, Syngenta, Perdue Farms, Mountaire Farms just to name a few and even several landscape companies like Arbor Care. Students have also gone on to pursue graduate and vet school opportunities as well. There is nothing more humbling to know you can be such a big part of feeding the world."
Support for Academic Success
The University of Delaware empowers all Blue Hens with the skills and strategies they need to succeed.
UD students in any major are encouraged to take advantage of a range of peer tutoring services, as well as comprehensive skill-building resources offered by the Office of Academic Enrichment (OAE). Most services are available free of charge. To learn more, visit the OAE website. Students may also utilize the Blue Hen SUCCESS platform to connect with their academic advisor or access additional resources on Advising Central.
For UD's community of educators, the Center for Teaching and Assessment of Learning (CTAL) offers programs, workshops and confidential consultations to support faculty as they develop and achieve their pedagogical goals. UD instructors at every stage of their career are invited to explore online and contact ctal-info@udel.edu.
How I Teach — Series
The How I Teach website provides a collection of the stories in this series.