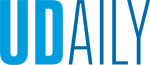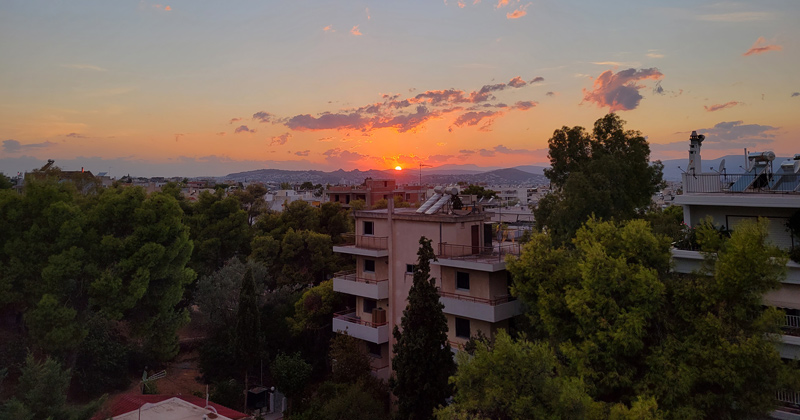 Study abroad returns
Article by Stephanie Ferrell Photos courtesy of Meghan Gladle September 07, 2021
UD Study Abroad has re-launched with a world of opportunities available for undergraduates
Before the coronavirus pandemic, one third of all University of Delaware undergraduate students studied abroad at some point before they graduated. With descriptions like "life changing" and "the best decision of my life" by alumni, this popular program was sorely missed during the pandemic. The Center for Global Programs and Services (CGPS) resumed Study Abroad at UD at the end of August, after an 18 month hiatus due to the COVID-19 travel restrictions. As of early September 2021, more than 100 Blue Hens are studying in nine European countries.
Selecting a study abroad program can be the first step to an incredible journey. On Wednesday, Sept. 8, UD students can learn about study abroad programs at CGPS' bi-annual Study Abroad Fair. The outdoor event will be held from 2 p.m. to 6 p.m. on the lawn next to the building at 121 E. Delaware Avenue. That building and address will be the Study Abroad House, when renovations are completed. A kickoff gathering for the event will begin at 1 p.m., before the fair starts at 2 p.m.
The Moo Mobile — the UDairy ice cream truck — and selfie station will add some indulgence as students explore the more than 45 programs for Winter Session 2022 and spring semester of 2022, involving more than a dozen countries. The first 300 students to check in at the fair will receive vouchers for free UDairy ice cream.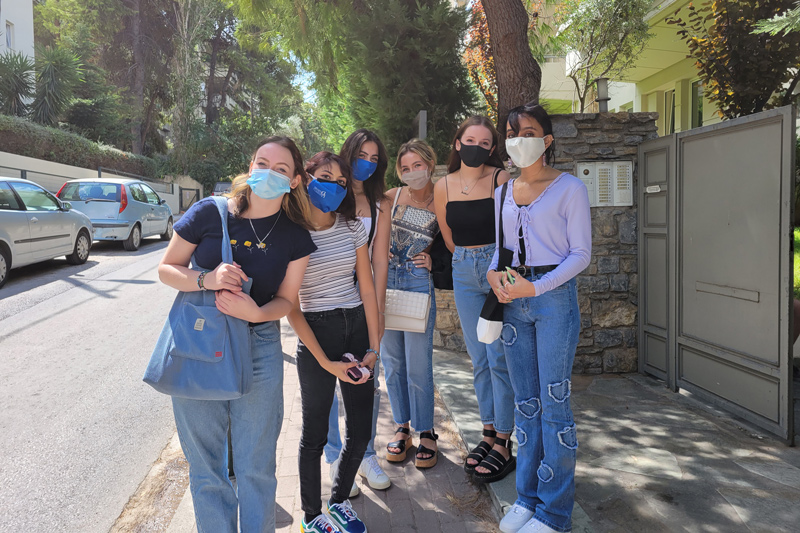 With many of the Winter 2021 study abroad program application deadlines on Monday, Sept. 20, the Study Abroad Fair is a great opportunity to explore all that UD offers. Faculty directors, program coordinators and study abroad alumni will be present to answer questions and speak about their experiences. In addition, representatives from Student Financial Services (SFS) will be on hand to answer questions about financing a study abroad experience.
For those also considering on-campus global opportunities, representatives from co-host Center for Global and Area Studies and the English Language Institute will be on site. Members of the student-run and student-led University of Delaware Alternative Breaks (UDaB) program will be present to discuss opportunities for future service learning trips during Winter Session or spring break week.
For those who can not attend the fair in person, interest meetings and sessions on financing study abroad will be held virtually. All of this and more can be found on the Study Abroad Fair webpage.
No registration is necessary to attend the fair and all students are welcome. For additional details, contact CGPS at go-global@udel.edu or https://www.udel.edu/global/fair
Financing Study Abroad
CGPS and the University have worked to increase access to study abroad. The Financing Your Study Abroad webpage provides information about a variety of financial aid and scholarship opportunities. CGPS also offers "Financing your Study Abroad" workshops every semester, and plans to host two of these virtually on the day of the fair.
CGPS staff will also be able to share information about scholarships, including the Fulbright U.S. Student Program. The world's premier international education exchange program, the Fulbright program awards more than 2,000 grants each year for those who seek to study, research, or teach English abroad in one of more than 140 countries across the globe. UD is a "top-sending institution" and provides support to interested students through a partnership between CGPS and the Honors College.
Become a Delaware Diplomat
One of the most exciting ways to finance education abroad is through the CGPS-run Delaware Diplomats Scholarship Program, which provides funds and cross-cultural learning and sharing opportunities. CGPS invites all globally focused freshmen, sophomores and juniors to apply for the program.
The Delaware Diplomats are UD students with an interest in international exploration, global cultures and education abroad. By participating in on-campus or virtual events with a global focus, students can earn up to $1,500 in scholarship funds for UD study abroad programs. Diplomats are then encouraged to share their experiences through photos and stories that are featured on the UD Abroad Blog.
The deadline to apply is 5 p.m on Wednesday, Sept. 15. Students will be notified of their acceptance in October.
To learn more about the Delaware Diplomats Scholarship Program, please visit the website or contact dediplomats@udel.edu.
Center for Global Programs and Services
The Center for Global Programs and Services (CGPS) at UD is home to the operations of UD Global, which includes Study Abroad, International Student and Scholar Services, World Scholars Program and Global Outreach and Partnerships. The center is committed to providing leadership and innovation in support of the University's global initiative and campus internationalization efforts. Focused on a student-centered approach, CGPS provides expert advising and a wealth of global engagement opportunities to the UD campus community, including the weekly International Coffee Hour in the fall and spring semesters.
Follow and engage with @UDGlobal on Twitter and Instagram for the latest updates on everything global happening at UD.