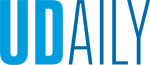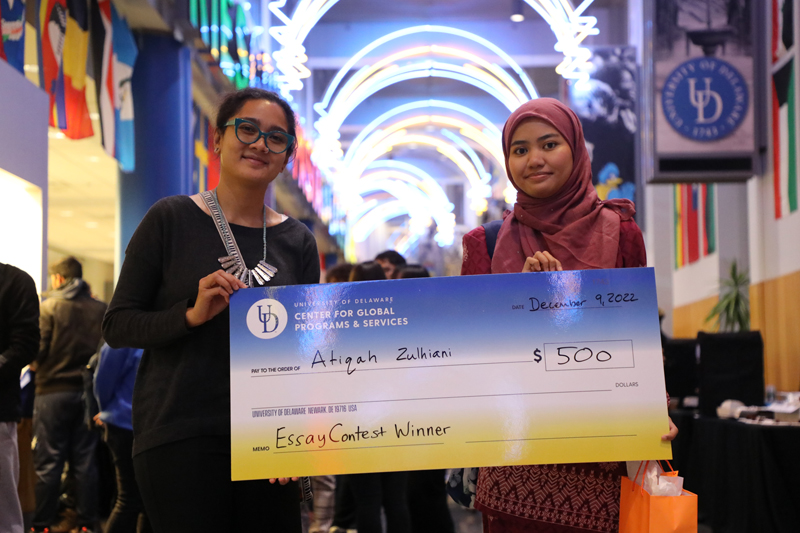 Walking in the shoes of UD's international students
Article by Grace Kearns Photos courtesy of Cesar Caro November 17, 2023
International student essay contest amplifies voices of UD's global community
International education is a transformational experience, and the University of Delaware's international student essay contest helps illuminate that experience for the broader campus community.
"The intellectual challenge of life outside of the 'cultural cocoon' — that is, outside of the home environment — can be socially and inwardly alienating," 2015 alumnus Karim Rebiai said. "However, after the necessary period of adjustment and the achievement of inner balance, the true adventure begins; we grow smarter, more open, more confident and, in many cases, wiser."

Rebiai, a native of Belgium, shared his experience at UD in the inaugural international student essay contest in 2013. His piece, titled "A New Culture – Help Me, I'm Drowning," offered an honest, vulnerable portrayal of the international student experience, which earned him an honorable mention.
The annual international student essay contest serves as an important platform for international students to share their stories and offer their perspectives to the campus community. Each year, the Center for Global Programs and Services (CGPS) hosts the contest in collaboration with the Division of Student Life and Graduate College. Winners in each of three categories — undergraduate students, graduate students and non-degree students — are awarded a $500 grand prize and $250 for second place.
"The purpose of the international student essay contest is to give our students another avenue to share their experiences and voice any concerns they may have," said Ravi Ammigan, associate provost of International Programs at UD. "At the same time, we create an opportunity for members of our local community to 'walk a mile in their shoes' with the goal of maintaining a welcoming and internationally friendly climate for all on campus."
In the past decade, since the annual contest was first launched, the University has advanced internationalization and global engagement with the implementation of the Global 360 strategy. In this model, student experience is identified as one of six dimensions of institutional engagement that increase UD's collective impact and visibility around the world. This has prompted the expansion of student support services and the extensive research conducted on international student satisfaction.

"Using data-driven insights to guide our programming and outreach model has allowed us to maintain high levels of satisfaction with the support services and resources we provide to our international students," Ammigan said. "The student narratives from the essay contest build on this existing knowledge and offer an important qualitative perspective that helps us further understand and respond to the expectations of our students across different nationalities and cultural contexts."
A former international student himself, Ammigan intimately understands the concept of a "cultural cocoon." While he anticipated the value of student essays when he founded the first contest 10 years ago, Ammigan later discovered that international students' words had the potential to make an impact at universities around the world. To expand the reach of the student voices, Ammigan published 27 of the contest submissions into one book. Cross Cultural Narratives: Stories and Experiences of International Students. Since its 2021 publication, the stories have become a resource for first-year seminar classes at UD and similar courses at other institutions.
Featured essays explore a variety of topics, such as adjusting to life in American residence halls, navigating the coronavirus pandemic in a foreign country, acclimating to a vastly different menu at the dining hall, and learning to understand American norms and habits. These student stories additionally captured less obvious sources of cultural shock, from switching to the imperial measurement system to learning euphemisms, such as restroom, to choosing from an overwhelming number of bread options at Subway.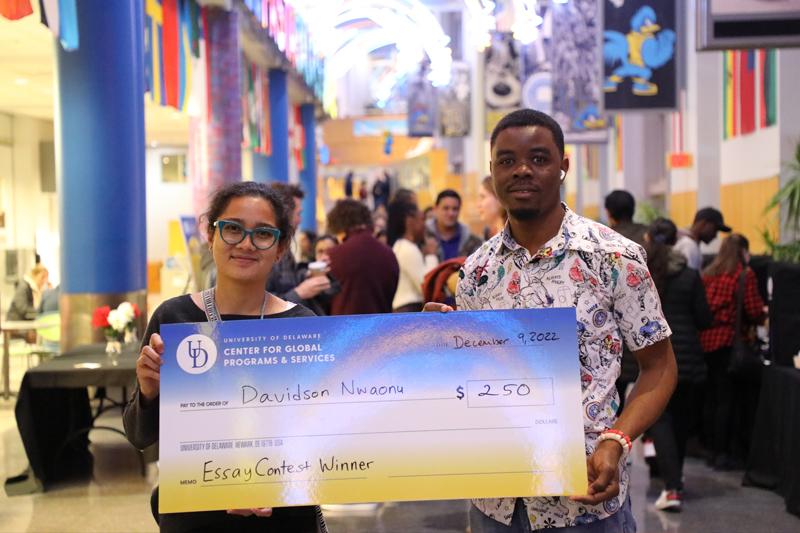 Chamath Chandandrasekera, an alumnus from Sri Lanka, took home first place in the 2016 international student essay contest. His essay, titled "The Sandwich Conundrum," expanded on the challenges international students cope with coming to the United States. 
"The struggles of an international student in America are real," wrote Chamath. "The compulsion to convert everything from American dollars to your home currency can leave you feeling abysmally poor or dangerously rich, depending on where you are from. Hearing that employers are allergic to the words 'visa sponsorship' can undermine your confidence. The notion that you are under a microscope and any tiny infraction will result in you getting deported can make you feel distressed." 
Chamath goes on to explain that providing international students with "safe space" is essential to the success of exchange programs.
"I have found that the UD community embraces international students and provides a safe space," he wrote. "Here … we have the freedom to choose our path. It is all about customizing your experience, just like with a sandwich!" 
Chamath's essay and the other 26 featured stories have become a resource for higher education institutions worldwide to address the needs of their international population. Ammigan's publication received praise from partner institutions for using student voices and first-hand experiences to fill in "a much-needed gap in the literature on international students."

"This is a great resource for researchers, university staff and students to (re)situate themselves in the day-to-day reality of international students at US universities," said Emily P. Schell of Stanford Graduate School of Education. "In our data-driven world abounding with echo chambers, it is critical that we as humans continue to nurture and attend to diverse individual narratives of challenges, success, failure, humor, shock, community, belonging and resiliency. Let us listen to the next generation as they share the ties that bind us across differences."
The University continues to use the international student essay contest and, more recently, the International Student Barometer (ISB) — a survey conducted by i-graduate, an independent research agency — to listen to and address the needs of generations of international students. CGPS launched the fifth ISB survey and the 10th annual essay contest earlier this fall. Longtime co-sponsors of the contest, the Graduate College and the Division of Student Life, and judges representing units across campus now face the challenge of selecting two winners in each of the three categories out of more than 50 submissions. The 2023 International Student Essay contest winners will be honored at a special International Coffee Hour on Friday, Dec. 1.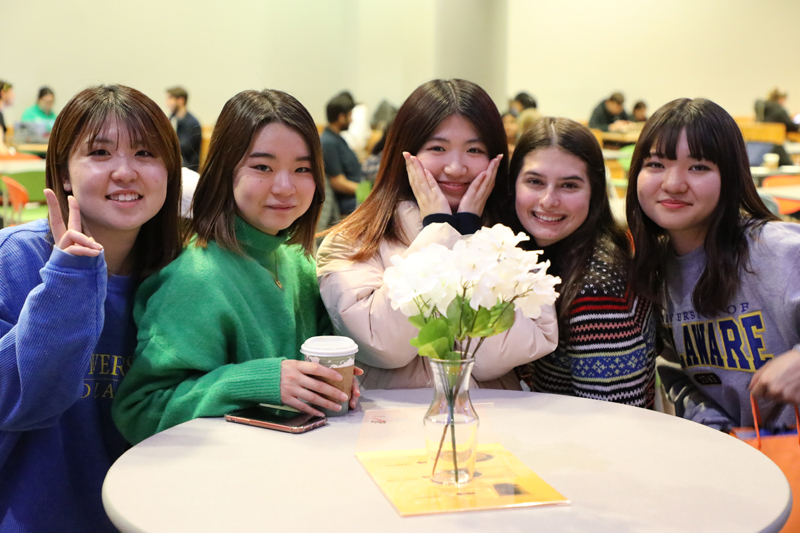 "We are very grateful for the contributions of our international student community, including but not limited to their outstanding essay contest submissions," Ammigan said. "Their openness and willingness to share allows us, as an institution, to continue to develop programming that promotes a sense of belonging, facilitates transition and adjustment, and ensures their success at the University of Delaware." 
To learn more about the international student experience and read past essay contest winners, visit the Center for Global Programs and Services (CGPS) webpage.
Follow along as UD Global shares the story of a different international student or scholar each week through the #FriendsofCGPS campaign on Instagram and X. 
International students are encouraged to participate in the International Student Barometer this fall. Emails from CGPS contain custom links for students. Questions can be directed to oiss@udel.edu. 
About the Center for Global Programs and Studies
The Center for Global Programs and Services (CGPS) at the University of Delaware is home to the operations of UD Global, which includes Study Abroad, International Student and Scholar Services, World Scholars Program and Global Outreach and Partnerships. The Center provides leadership and collaborative innovation in support of all of the University's global initiatives and campus internationalization efforts, with its Global 360 Strategy serving as a roadmap for infusing international perspectives throughout the University's scholarship, research, and service missions. Focused on a student-centered approach, CGPS provides expert advising and a wealth of global engagement opportunities to the UD campus community, including the weekly International Coffee Hour in the fall and spring semesters.
Follow and engage with @UDGlobal on Instagram and X for the latest updates on everything global happening at UD.