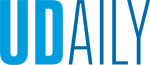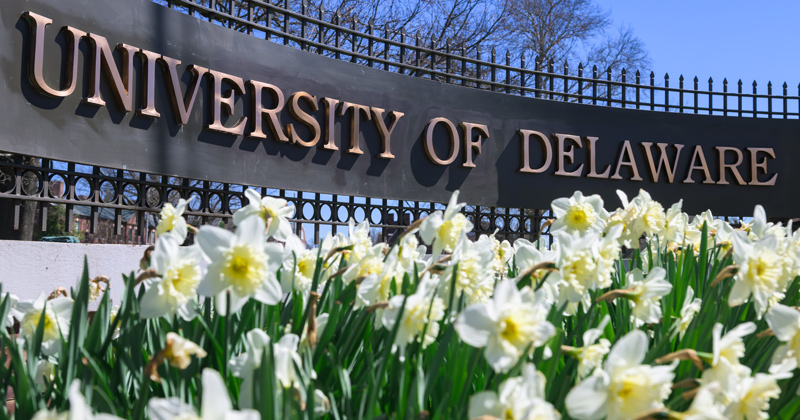 UD ranked as a top global university
Article by Stephanie Ferrell and Grace Kearns Photo by Evan Krape June 27, 2023
UD is once again ranked a Top 500 QS World University
The University of Delaware has once again been identified as a top-500 institution in the world, according to one of the most widely read university rankings in the world, the 2024 edition of the QS World University Rankings.
"This latest ranking showing the University of Delaware among the top institutions in the world confirms what we have long known: The impact of UD's excellence in scholarship, research, and engagement reaches far beyond our campus, helping to improve lives around the globe," President Dennis Assanis said. "We are committed to continuing to be a vibrant source of knowledge, innovation, and service to the world."
UD placed 498th in the 2024 edition of the prestigious QS ranking, climbing more than 80 spots since the previous year. The University was last ranked among the top 500 in 2020.
As a pioneer in global education, UD has long held a strong reputation among universities worldwide. In the past few years, UD has continued to expand interdisciplinary and global opportunities for Blue Hens, a priority of its strategic plan and ACE Internationalization Lab Report.
For 20 years, the QS World University Rankings has evaluated institutions based on six categories — academic reputation, employer reputation, faculty-student ratio, citations per faculty, international faculty ratio and international student ratio.
Heather Kelly, UD's director of institutional research, noted a recent shift in assessment. This year, the weight of two categories — academic reputation, which accounted for 40% of the ranking, and faculty-student ratio, which accounted for 20% — were adjusted to include three additional areas: international research network, employment outcomes, and sustainability, and to give more weight to employer reputation.
"After two decades, the methodology to produce the QS World University Rankings has changed," Kelly said. "In order to reflect the changing higher education landscape, the methodology for the 2024 rankings has been revised to include academic collaboration, employability, and sustainable education. All of these areas are priorities for UD."
According to QS, rankings play a pivotal role when it comes to the reputability of institutions in higher education. Earning a spot on a list like QS can help foster global partnerships, and attract and retain diverse student bodies and leading researchers and professors.
"We are honored to have a strong network of global partners, which expands our scope and collective impact around the world," said Ravi Ammigan, associate provost for international programs. Ammigan leads the Center for Global Programs and Services, which maintains UD's formal partnerships with more than 200 institutions on six continents, supports UD's international student and scholar community, and leads UD's education abroad programs and campus internationalization efforts. "Developing sustainable academic and research collaborations with higher education institutions globally adds value to our university and enhances the student and faculty experience."
Since 2020, UD has continuously received high scores for the volume of research being conducted on campus and the diverse geography of UD's international research network. In the past year, UD has grown tremendously, reporting a record number of undergraduate applications, including a 26% increase in applications by international students. UD's standout performance in these areas, among others, contributed to this honorable rank of No. 498 among the top 500 universities worldwide.
Find more information about the methodology for the 2024 QS World University Rankings on the QS Rankings page.
For information on additional UD rankings, visit the Office of Institutional Research and Effectiveness Rankings site.
To learn more about UD's internationalization strategy, including a dashboard that features UD's global impact, visit the CGPS Global 360 page.
About the Center for Global Programs and Studies
The Center for Global Programs and Services (CGPS) at the University of Delaware is home to the operations of UD Global, which includes Study Abroad, International Student and Scholar Services, World Scholars Program and Global Outreach and Partnerships. The Center provides leadership and collaborative innovation in support of all of the University's global initiatives and campus internationalization efforts, with its Global 360 Strategy serving as a roadmap for infusing international perspectives throughout the University's scholarship, research, and service missions. Focused on a student-centered approach, CGPS provides expert advising and a wealth of global engagement opportunities to the UD campus community, including the weekly International Coffee Hour in the fall and spring semesters.
Follow and engage with @UDGlobal on Instagram and Twitter for the latest updates on everything global happening at UD.