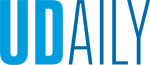 UD Board of Trustees holds semiannual meeting
Article by Tracey Bryant June 14, 2021
President Dennis Assanis thanks UD community for success in the face of hardship, shares optimism for fall
The University of Delaware community is an unwavering force. Blue Hens navigated the challenges of the past pandemic year to succeed in academics, advance in research, soar in athletics and prepare for brighter days ahead — including a vibrant fall semester.
At the semiannual meeting of the Board of Trustees, held Tuesday, May 25, via Zoom and UDLive, UD President Dennis Assanis recognized the University's faculty, staff and students for their cooperation, collaboration and perseverance.
"I want to thank everybody — our students first and foremost for leading the way, our faculty, staff and trustees, our alumni and broader community, across the state and beyond – thank you!" Assanis said. "We managed to thrive, not just scrape by."
Key to the University's success, Assanis said, has been the protection of the health and safety of the campus community. UD's in-house testing program ran about 5,000 COVID tests per week, for a total of more than 82,000 during the academic year. Only 1,055 of these tests were positive, and the positivity rate of 1.28% was significantly lower than many other academic communities experienced.
Vaccinations will be critical to UD's return to normal, Assanis emphasized. Consistent with the recommendations of the American College Health Association, the University is requiring all students coming to campus for the fall semester to be vaccinated by Aug. 15, with exceptions as necessary for medical and religious reasons.
Faculty and staff are also strongly encouraged to get vaccinated, Assanis said. About a third of students, 65% of full-time faculty and 54% of full-time staff were fully or partially vaccinated or planning to get the vaccine, according to a campus survey on May 1. These numbers are likely higher now, he said, as vaccines are widely available.
UD advances diversity, equity and inclusion efforts
Turning to key initiatives, Assanis reaffirmed that "diversity, equity and inclusion are top priorities for the University, and always will be." The University will continue to advance initiatives to innovate progress during this time when discrimination and injustice continue to challenge society.
"At the University of Delaware, we firmly believe that building a social justice foundation is a prerequisite to having a diverse, inclusive and intercultural campus," Assanis said. "So, we're committed to keep making progress."
Among the major steps forward during the past year, Fatimah Conley was appointed UD's interim chief diversity officer and leader of the Office of Institutional Equity, Diversity and Inclusion, and faculty and students launched the UD Antiracism Initiative, a grassroots effort with 350 members.
UD joined the Universities Study Slavery consortium, a collaboration focused on truth-telling projects about the legacy of slavery, as well as historical and contemporary issues dealing with race and inequality.
Multiple UD departments enhanced or started pipeline programs for underrepresented students, such as the Advancing Diversity in Physical Therapy (ADaPT) program. A training program for employees and students was initiated, and UD again will commemorate Juneteenth to honor Black history and culture.
A laser focus on student success
In spite of the pandemic, UD has maintained a laser focus on ensuring student success, both in and out of the classroom.
Thanks to UD programs such as the Finish in Four initiative, Assanis said, 73% of UD undergraduates complete their degree in four years — one of the highest rates among public universities in the nation. During the past year, UD retained 96.5% of first-year students from the fall to the spring semester, with 67% completing at least 30 credits.
Assanis thanked the many donors who have contributed to the Blue Hen Strong fund, which provides direct assistance to students, from loaner laptops to emergency housing and tuition support. While the fund was established to address challenges from the pandemic, donors have responded so favorably that it's being made into a permanent fund.
José-Luis Riera, vice president for student life, previewed the new Wellbeing Center at Warner Hall, set to open this fall.
"The center will elevate and address the needs of mental, physical and behavioral health that often serve as barriers to student success," Riera said.
The building, originally a residence hall named for Emalea Pusey Warner, a champion of education for women, is being transformed through an $18.7 million renovation. It will consolidate resources that are currently split across four campus facilities and create a safe and welcoming space for students seeking counseling, health or wellness services.
Riera said the institutional vision for the center is to be a vibrant place for student engagement, where students come together for programming themed around their wellbeing and health, from lessons on cooking in college to recovery yoga.
Research enterprise continues upward trajectory
"Our research has not skipped a beat during this past year," Assanis said, pointing to UD's steady growth in research expenditures, now totaling $176.1 million, and commending Charlie Riordan, vice president for research, scholarship and innovation, the Research Office, deans, faculty, staff and students for their efforts.
UD's innovation community continued to excel, whether addressing COVID-19, driving clean transportation, or boosting biopharmaceutical research through efforts such as NIIMBL and UD's renewed Center of Biomedical Research Excellence.
Thomas H. Epps, III, the featured faculty speaker, highlighted UD's progress in sustainable materials. Epps, the Allan and Myra Ferguson Distinguished Professor in the College of Engineering, holds leadership roles in four cutting-edge research centers and initiatives, serving as director of the Center for Hybrid, Active, and Responsive Materials (CHARM), the Center for Research in Soft Matter and Particles (CRiSP), and a Growing Convergence Research grant, and co-director of the Center for Plastics Innovation, led by LaShanda Korley, Distinguished Professor of Materials Science and Engineering and Chemical and Biomolecular Engineering.
"Plastics are a modern miracle," Epps said. "But there's a huge problem – there's about 150 million tons of plastic waste discarded annually and only about 9% is recycled. It winds up in the ocean, our food, the human body."
Leveraging expertise across centers in areas such as catalysis, polymerization, multiscale modeling and data science, Epps and team are figuring out how to break down different kinds of plastics, build them back up and add value through innovative materials design.
The goal is to take "throwaway materials" such as plastic bags from the grocery store and turn them into fuels, lubricants, even a flexible sensor you can wear on your arm, Epps said, all while achieving energy savings, reduced greenhouse gases, and the fundamental understanding that will advance the design of next-generation materials with industry partners.
Epps also has his sights set on lignin, a waste product from pulp and paper manufacturing that is typically thrown away at a rate of about 70 million tons a year, the equivalent of 150 Empire State Buildings.
This UD research is already delivering results. So far, UD has invented sustainable rubbers and plastics, bio-based lubricants and a high-performance lignin-based adhesive, Epps said.
Looking ahead — to fall semester and beyond
As vaccinations increase and the pandemic wanes, Assanis said the University is preparing for a vibrant fall semester that will be as close to "normal" as possible, dependent on health and safety guidelines:
Residence halls are planning for 100% occupancy. UD received a record 33,890 admission applications and had received deposits from 4,407 students, as of May 21.
More graduate students will be part of the UD community, with graduate admissions numbers up 19% overall.
A full season of fall athletics competition is anticipated.
Most classes are expected to be taught face-to-face or in the preferred mode of instruction for best education outcomes. Currently, 84% of undergraduate course sections will be in person or blended, and 70% of graduate courses will be in person or blended.
Study abroad will resume. For the World Scholars program, the fall 2020 cohort is scheduled to travel to Madrid, Rome and Athens in fall 2021, and the fall 2021 cohort will travel to Madrid, Rome, Athens and New Zealand in spring 2022.
To help inspire thinking that will help guide UD to a brighter future, Assanis initiated a refresh of the strategic plan earlier this spring. More than 150 people have been involved in the working groups, and many others have participated in town halls on the five strategic pillars. Updates to the plan are expected to be in place before summer's end.
What ideas are emerging?
"More innovative courses, more experiential learning, more opportunities to do research with people doing work remotely," Assanis said, referencing a few examples. "We want to leverage faculty insights and expanded online learning tools to develop new teaching modalities and maximize student opportunities for success. We will explore revisions to the academic calendar to maximize the use of remote-learning opportunities and on-campus resources. We want to focus on the racial, ethnic and social inequalities exposed by COVID; we've got to build on adult and learner-centered interests and expand internationally through our online presence. And last, but not least," he said, "let's not forget that, while yes, we can work remotely, no matter where we are, we need to always instill in our people the sense of belonging to the amazing UD."
Board action
At the meeting, trustees approved the consent agenda with a number of resolutions:
Approving an honorary degree to be awarded to Daniel Rich;
Approving four individuals to receive UD's Medal of Distinction;
Expressing gratitude to donors;
Awarding permanent program status for the bachelor of science in applied mathematics;
Approving the disestablishment of the master's degree in agricultural education;
Approving personnel actions, including named professorships and promotion and tenure actions;
Authorizing an undergraduate tuition rate increase not to exceed 2%;
Setting several fees, such as the Student Comprehensive Fee, the Student Center Fee and the Student Wellbeing Fee, to go into effect fall 2021;
Increasing annual dining plan rates and annual traditional residence hall room rates an average of 2%, effective fall 2021;
Approving a 4.04% distribution from the endowment pooled portfolio;
Approving modifications and minor changes to the bylaws of the University; and
Authorizing the president to confer degrees at Commencement ceremonies.
Also at the meeting, the Board re-elected trustees Terence Murphy to a six-year term and re-elected its officers to one-year terms: John Cochran, chair; Terri Kelly, vice chair; Terence Murphy, vice chair; and I.G. Burton, secretary/treasurer.