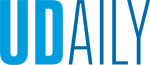 Leveling the field in physical therapy
Article by Kelly Bothum Photo by Ashley Barnas March 05, 2021
ADaPT program offers opportunities to students of color to increase diversity in the profession
When it comes to professions in allied health, physical therapy is one of the fast-growing in the country. Unfortunately, it's also among the least diverse, with white therapists comprising nearly 78% of the workforce.
The University of Delaware Advancing Diversity in Physical Therapy (ADaPT) program is creating a more inclusive and representative generation of PT students who are equipped to practice in an increasingly diverse world. Since 2013, the program, part of UD's top-ranked physical therapy program, has helped 136 students of color be more competitive in their physical therapy applications through opportunities for faculty mentoring, tutoring, graduate test preparation and student summer research.
"The whole point of ADaPT is to level the playing field," said program founder Greg Hicks, a professor in the physical therapy department who also serves as associate vice president for clinical and translational research and principal investigator of the Delaware CTR ACCEL program, funded by the National Institutes of Health. "A really strong student is all I want. Some don't wind up going to PT school at UD, and that's OK, too. My goal is to get more minority kids into PT school."
There are signs that the program is working — the number of underrepresented students in UD's PT program has grown from 5% when Hicks started ADaPT to more than 16%. This year's incoming class of Doctor of Physical Therapy (DPT) students is the most diverse ever, with nearly a quarter of students identified as part of traditionally underrepresented groups.
Creating opportunities
ADaPT focuses on reaching potential students from underrepresented minority groups early in their undergraduate careers to make sure they are aware of what is needed for a successful application to PT school. Hicks said those who are admitted to ADaPT can get tutoring services, GRE prep courses and individualized planning to help strengthen their academic careers.
"If you haven't been in college before, if you don't have people around who can help you and tell you what to expect, how would you know?" said Hicks, who has talked with faculty at other PT schools interested in replicating the ADaPT program at their higher education institutions. "We'll ask what an average week looks like for them and how much of their time is spent studying. Usually by having them map it out, they realize they have more time than they think."
Anthony Amechi saw only two other Black students in the PT program when touring the clinic as an undergrad at the University of Maryland. He was interested in applying to UD's program, but worried his GRE scores would prevent him from being a contender. Through ADaPT, Amechi qualified for GRE test preparation, and his strong performance on the subsequent exam strengthened his application to UD PT.
But the biggest benefit of ADaPT came once Amechi was on campus.
"I've been in situations where I was the one Black guy or among a handful of Black people in a program. So I was kind of expecting that," said Amechi, now a second-year DPT student. "But when I came into the program, I saw people from different backgrounds — Hispanic, Asian, Black. I didn't expect to see this many minority students in the class. To go to the top physical therapy school in America and to be able to live your career aspirations with other people that look like you is very enlightening."
Helping students feel included
In the summer, ADaPT offers research opportunities so students can learn about physical therapy from a different angle. Some undergrads also take a summer anatomy course with PT students so they can get an in-depth understanding of anatomy as well as an idea of what a graduate course is like.
"Interacting with the DPT students and the faculty, it just starts to give them the familiarity," Hicks said. "It demystifies it."
Kendal Simmons was a junior at UD when she became part of the ADaPT program. She had initially planned to go to medical school, but after a summer program at Duke University School of Medicine she realized she wanted more patient connection. She found that in physical therapy, bolstered by her own positive experience as a teenaged PT patient.
Although she had two sisters who went to college, no one in her family had gone to graduate school. She didn't know what it would take academically or financially, especially after her mother died during Simmons' sophomore year. Working with Jeanne Warrington, the ADaPT academic program coordinator, Simmons received a scholarship to help finish her undergraduate degree.
ADaPT also helped when Simmons was selected as a scholar in the Ronald E. McNair Post Baccalaureate Achievement Program and needed to find a mentor and research lab. Hicks not only gave her a list of potential researchers, he reached out to them on her behalf. Simmons went on to work in the Move 2 Learn lab of Michele Lobo, assistant professor in physical therapy.
From the first meeting, being a part of ADaPT made Simmons feel included. She remembered watching a PowerPoint with images of Black physical therapists on the screen.
"I felt like this is something I'm welcome to be a part of. It's not an exclusive club that I have to break my way into," said Simmons, who graduated from UDPT in 2018 and now is working as a physical therapist in South Carolina. "It's like, no, people have done it before and you can do this, too. And I think that's the more intangible part that ADaPT offered me."
Benefits for patients, too
Nationally, there has been a push for physical therapy schools to increase their diversity, said Hicks, who was the first Black person to serve on the board of directors for the American Physical Therapy Association.  Although APTA has taken steps to increase diversity in the profession, such as by raising money for its Minority Scholarship Fund, Hicks wants to see changes in APTA's Commission on Accreditation in Physical Therapy Education (CAPTE) related to recruitment and retention of a diverse student body.
He hopes more schools develop pipeline programs to increase the number of minority applicants, a model that has been successful for medical schools. His suggestion to the APTA board led to a task force looking at developing new diversity standards in coming years.
Hicks, who delivered the inaugural 2020 Lynda Woodruff Lecture on Diversity, Equity and Inclusion in Physical Therapy, said representation matters not just for physical therapists but their patients as well. Several studies have found underrepresented minorities receive a lower quality of care and experience poorer outcomes than white patients.
A diverse workforce can help make important inroads to improving the patient experience of minorities and their health outcomes.
"I think there's much reassurance from a patient's perspective to see that there's people inside the program — or the practice — that's just like them," Amechi said. "It's nice to just have a somewhat representational reflection of the general population."