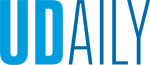 Commemorating Juneteenth
May 21, 2021
A message from UD President Dennis Assanis
Dear UD Community,
The University of Delaware will again recognize June 19th — also known as Juneteenth, Emancipation Day, Jubilee Day and Freedom Day — to honor Black history and culture.
On June 19, 1865 in Galveston, Texas, Union Army General Gordon Granger proclaimed freedom from slavery in Texas, almost two and a half years after President Lincoln issued the Emancipation Proclamation, which changed the legal status of enslaved African Americans in the Confederacy from enslaved to free. Although Juneteenth generally celebrates the end of slavery in the United States, it was not until the Thirteenth Amendment of the Constitution was ratified that slavery was abolished nationwide.
As Juneteenth falls on a Saturday this year, the University will mark the occasion on Friday, June 18. Classes and campus operations will be suspended that day. Only essential employees should report to work; employees who must work will be compensated based on the University's Holiday Policy. I encourage everyone to not view this as simply a "day off," but rather an opportunity to reflect upon history and our contemporary society, and engage in the racial and social justice work that is critically needed to create a more just and equitable world.
Sincerely,
Dennis Assanis, President