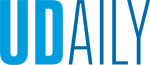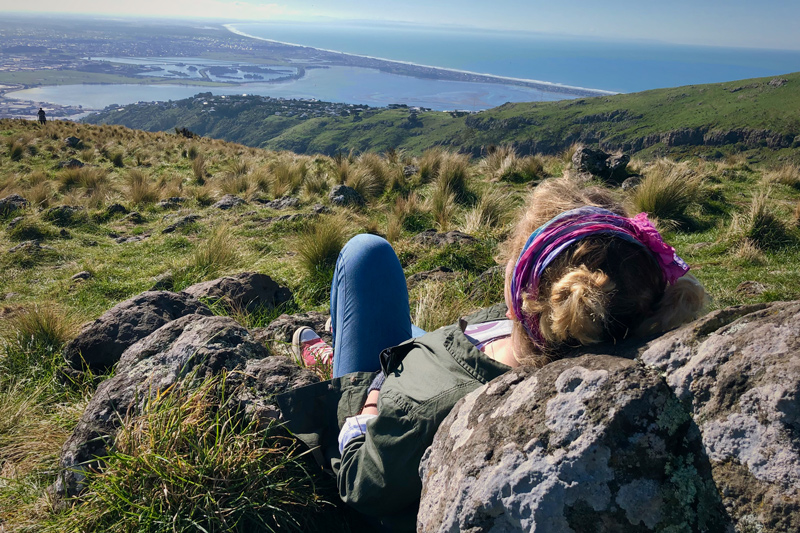 Study Abroad resumes
Article by Stephanie Ferrell Photos courtesy of Center for Global Programs and Services June 16, 2021
UD programs help students learn about different cultures and countries
As the University of Delaware, the United States and much of the world are opening up after the coronavirus pandemic, so too are opportunities for students to travel and study abroad. Starting this fall, more than 100 Blue Hens will travel to 10 countries through UD's Study Abroad and World Scholars programs. During the winter and spring terms, another 45-plus international education programs will provide more than 500 students with the opportunity to study abroad with UD faculty and international partners.
The Center for Global Programs and Services (CGPS) is working closely with international and campus partners to run a limited study abroad program that is closely aligned with UD's fall reopening plans, signaling the University's recommitment to global learning as a core component of its academic mission.
"We are excited to begin sending our students abroad again," said Lynn Okagaki, deputy provost for academic affairs. "We will be taking extra precautions to ensure that we can support the health, safety and positive learning experience for all students."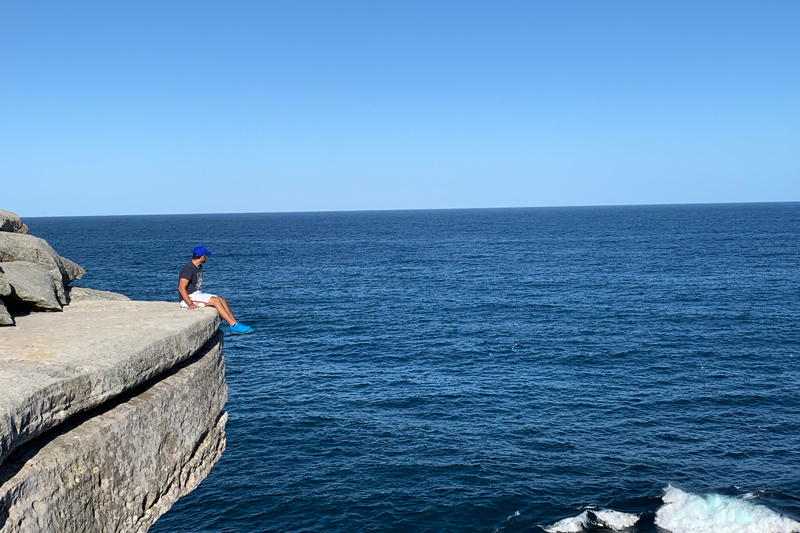 UD has almost 100 years of experience in developing effective, safe, high quality international education opportunities, and UD's faculty, staff and partners abroad are planning to continue that tradition this fall.
"In collaboration with leadership from Student Health Services and many colleges and support service units across the campus, the Center for Global Programs and Services is implementing a series of risk mitigation strategies for all Study Abroad programs to promote the safety of all our traveling students, faculty and staff," said Matt Drexler, interim associate director of study abroad. Strategies include UD's vaccine requirement, some travel restrictions and the support of global health and safety service providers such as GeoBlue health insurance and Crisis24.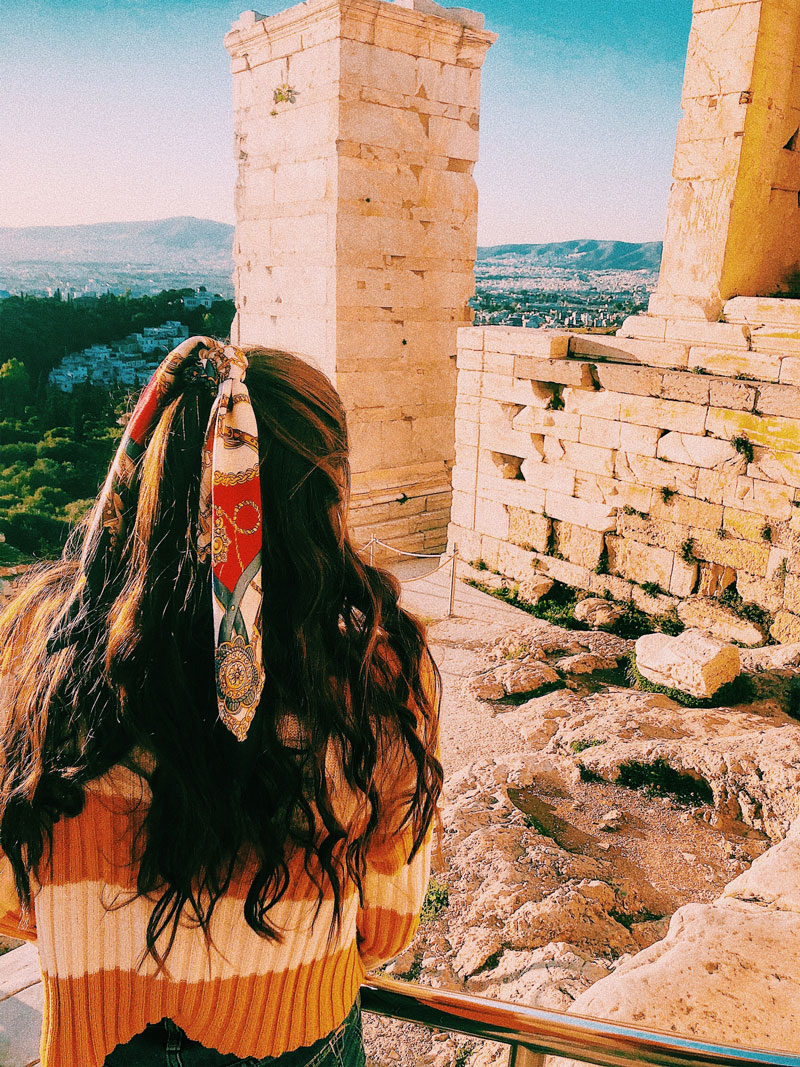 Hundreds of Blue Hens have begun preparing to start traveling the world again. The first group of students, who will travel this fall, were accepted into programs during the spring semester of 2021 and are working closely with CGPS, the World Scholars team and partners abroad to prepare their visa applications, flight plans and pre-departure procedures. Orientation sessions this summer will provide students with site-specific health and safety protocols and other guidelines, which are all in alignment with UD policy.
While the fall programs have already closed, there are currently more than 35 opportunities for travel over the winter and spring of 2022. The Study Abroad Fair will be held on Sept. 8, and interest meetings and orientations for Winter Session will be held this fall. Most programs will be accepting applications until Sept. 20. Information about all of the Study Abroad programs being offered this academic year are described on the Study Abroad Portal, which features informational videos and application links.
Rising sophomore Bella Pykosh, who is a communications major and World Scholar, said she can hardly contain her excitement about going to Athens, Greece in the fall. She anticipates that traveling abroad, a key component of the World Scholars program, will enhance her understanding of the world and herself. "I cannot wait to challenge myself to adapt, learn, and grow next to fellow World Scholars and my peers at the American College of Greece," said Pykosh.
The UD World Scholars Program is a prestigious four-year global learning program for students who are driven by a desire to engage with other cultures, learn new languages, travel the world and prepare for global careers. Scholars usually go abroad during their first semester at UD, but the academic year 2021-22 will have both freshmen and sophomores traveling, making up for last year's hiatus.  Members of the World Scholars Class of 2024 will now study abroad in fall or spring of their sophomore year while incoming members of the World Scholars Class of 2025 will study abroad in spring of their freshman year. Information for prospective undergraduate students interested in the World Scholars Program can be found on the Admissions website.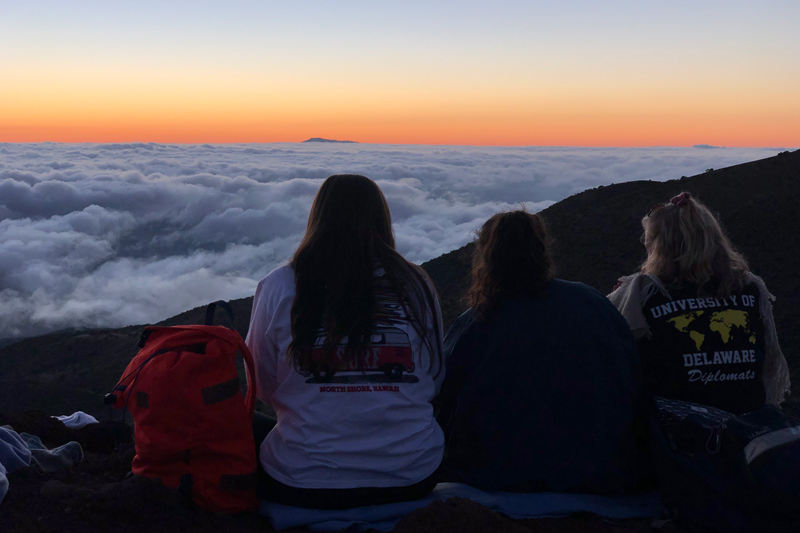 "Global engagement, experiential learning and the exchange of knowledge across cultures is embedded in most of our programmatic efforts at CGPS, and travel study programs are an important and integral part of these initiatives," said Ravi Ammigan, associate deputy provost for international programs. "The decision to open Study Abroad this fall, following University health and safety protocol, is indicative of UD's ongoing commitment to developing global citizens." 
Center for Global Programs and Services
The Center for Global Programs and Services (CGPS) at the University of Delaware is home to the operations of UD Global, which includes Study Abroad, International Student and Scholar Services, World Scholars Program and Global Outreach and Partnerships. The center is committed to providing leadership and innovation in support of the University's global initiative and campus internationalization efforts. Focused on a student-centered approach, CGPS provides expert advising and a wealth of global engagement opportunities to the UD campus community, including the weekly International Coffee Hour in the fall and spring semesters.