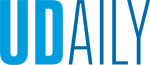 Horticulture champion
Article by Michele Walfred Photos by Michele Walfred, Lillia Schmidt and Lindsay Yeager May 09, 2022
Sue Barton personifies UD's land-grant mission of research, teaching and extension outreach
Sue Barton's role at the University of Delaware is the perfect embodiment of the University's land-grant mission. She teaches. She conducts research. And she takes UD's knowledge to the public.
Barton is both a professor in the Department of Plant and Soil Sciences and Cooperative Extension specialist of ornamental horticulture. She's also been a driving force behind the organization and educational efforts of the Delaware Nursery and Landscape Association, which serves horticulture businesses in the First State. She's a can't-miss presence at training sessions and expos.
Barton's interest in horticulture began early in her hometown of King of Prussia, Pennsylvania. Both of her parents were avid gardeners, but it was an extended family landscaping challenge that proved formative.
"Both my aunt and uncle who lived nearby had a very steep hill in their backyard. It was a nightmare," Barton said. "And then they had it terraced."
Barton said she saw the power of good planning in solving an issue and providing a welcoming outdoor space. Their landscape design provided a backdrop to garden sculptures her aunt and uncle collected during travels abroad.
"It was a special, spectacular place," Barton said. "It exposed me to gardens as a really important part of your life."
A keen science student in high school, Barton set her academic pursuits on plant science. While most of her classmates selected Penn State for college, Barton wanted a different experience and chose UD.
"I liked the smaller size at UD," Barton said. "I lived at Kent, the smallest dorm on campus when I was a first-year student, and I liked that and the feel of Delaware's campus."
Barton credits Charles Dunham, a professor of horticulture as a significant influence. Barton graduated Summa Cum Laude in 1981 and afterward worked in the nursery and landscape industry for a year before Dunham encouraged her to look at graduate school.
Barton selected North Carolina State, and her master's degree focused on the propagation of the sourwood tree.
"It's a beautiful native tree that grows mostly up in the mountains of North Carolina," Barton said. "It is a very hard tree to propagate, so nurserymen in North Carolina would harvest it from the wild, which is a terrible practice."
Few trees would survive the transplant, Barton explained.
While at North Carolina State, Barton witnessed the relationship between Extension and the nursery and landscape industry. After graduation, Barton took a post as chair of the horticulture department at Fayetteville Technical Community College. It was a sudden transformation from research to teaching. Hard work that she found deeply rewarding.
"I taught all the horticulture classes," Barton said. "I went from not teaching at all to nine new classes over the course of nine months and writing all of the lesson plans."
When her UD mentor Charles Dunham retired, his faculty and Extension position split, creating a new Extension horticulture position. Barton's administrative, teaching and Extension background fit perfectly. The role offered advancement through Extension and an opportunity to teach.
Starting in 1985, Barton taught two courses, a turf class and a nursery management class at UD.
For her Extension role, one of Barton's early tasks was to establish a Master Gardener Program. Dave Woodward, then Extension agricultural program leader, asked Barton to research and launch the program in the First State.
"I surveyed the entire country — every state with a program," Barton said. "I learned what people thought, what worked and what didn't and tried to implement as much as I could."
Fast forward 36 years and Barton's Master Gardener devotion remains. Every two years, new trainees benefit from Barton's expertise. She is a regular instructor offering sessions in sustainable landscaping, landscape management, and native, non-native and invasive plants.
Barton is also active in Delaware's recently launched Master Naturalist Program, which trains citizens as ambassadors and stewards of natural resources and ecosystems through science-based education and volunteer opportunities.
"I am proud to have been a part of conceiving and making that happen," Barton said. "I help with the landscape class, and that is really fun. That is the nice thing about Cooperative Extension; when you teach volunteers, they want to be there."
While working at UD, Barton pursued and earned her doctorate. She researched roadside vegetative management strategies that include native plantings.
For the past two decades, Barton has worked closely with the Delaware Department of Transportation to research and implement vegetation management strategies. Barton also worked with partners to develop Livable Delaware, a program designed to provide alternatives to known invasive plant species and promote sustainable landscaping.
Barton's courses reflect her deep passion for design and sustainability. Course offerings include Plants and Human Culture (PLSC100), Farm to Table (PLSC206), Landscape Drawing (LARC103), Landscape Architecture Symposium (LARC332), Landscape Management (PLSC403), and she coordinates the Landscape Architecture (LARC364 and Plant Science Internship (PLSC364).
Barton's broad connections to the nursery and landscape industry are highly valued. She writes weekly newsletters during the growing season, organizes short courses and conducts horticulture industry expos with the Delaware Nursery and Landscape Association.
Barton's list of publications, partnerships, presentations, grants and recognitions are numerous and reflect her broad interests in horticulture, sustainability and design.
At home, Barton practices what she preaches. An avid fitness enthusiast, she prefers biking and CrossFit rather than mowing grass. Her residence in Landenberg, Pennsylvania sits on eight and a half acres and includes sections of woodland, meadows and paths to experience the landscape. A small lawn exists as a gathering space.
With a career spanning four decades, her role as an educator is the most rewarding.
"I really like undergraduate teaching," Barton said. "I've gotten involved with our Bachelor of Landscape Architecture, which we're really proud of."
Her teaching style incorporates vivid images, sharing many striking before-and-after landscape examples.
Barton places a high value on feedback from her students. In Plants and Human Culture (PLSC100), she asks students to select a photograph or quote that is meaningful and give an individual presentation to the class. She finds that her lectures land well with students and that her passion is contagious.
"They'll say, 'When I get a house, I will use native plants because I learned how important they are,'" Barton said. "I learn what resonates with them. Then I just sit there and listen, and I absolutely eat it up!"
When the UD Agricultural Alumni Association chose Barton as its 2021 George M. Worrilow Award recipient, the highest award for College of Agriculture and Natural Resources alumni, many were excited, but few were surprised.
"I was thrilled when I found out Dr. Sue Barton was the 2021 Worrilow awardee as Sue's career has been a study in service to Delaware and our university," said Erik Ervin, chair of the Department of Plant and Soil Sciences. "She is a horticulture teacher and adviser with few to match her, translating her research and knowledge in service to students and practitioners alike."
Named for a UD leader whose belief in the art and business of agriculture and whose respect for the Delaware farmer was steadfast, the award is presented to a graduate who has exhibited outstanding service to agriculture and natural resources. Barton associates the Worrilow name with strong UD support.
"Of course, George Worrilow was gone when I got to UD," Barton said. "But I have so much respect for what our college means and what we do. I believe in Delaware. It's a great school, and I certainly love the College of Agriculture and Natural Resources."