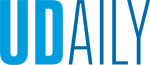 The perfect match
Article by Amy Cherry Photos by Amy Cherry and courtesy of Bill Sumiel December 22, 2022
Army veteran donates kidney to man he met in his car while driving for Uber
"God must've put you in my car."
That's something Bill Sumiel and Tim Letts certainly agree on.
The two men had never met, and when Sumiel, who is now a patient at the University of Delaware's Renal Rehab Program, got into Letts' Uber one fateful day in October of 2020, in Vineland, New Jersey, the two never imagined the relationship that would unfold.
Sumiel shouldn't have been there that day. He had a complication following what's normally a routine procedure to have a clot removed from his dialysis access point and had to return the next day for a repeat de-clotting.
Letts, who drove for Uber on the weekends to make some extra cash, should have never been that far north the day he picked up Sumiel at the Vascular Institute in Vineland.
"I was coming from Cape May and was way north of Vineland already when I got the ride request, and not only did this trip bring me backward in the opposite direction but also further out of my way," Letts said. "In retrospect, it was an absolute God moment. There's no question about why the Uber app that has an algorithm designed to make things convenient took me so far out of my way."
Letts had begun the 40-minute trek to Sumiel's home in Salem, New Jersey, and the two engaged in casual conversation "like two guys that knew each other."
"I was asking him questions about himself as a person, and he had no idea why," Letts said. "Maya Angelou says to 'Be a rainbow in someone's cloud,' and that's who Bill was at that moment for me, even if he didn't know it yet."
Sumiel told Letts he had type 2 diabetes and suffered from kidney failure. He had been on dialysis three days a week for years and needed a transplant.
"I told him that my son wanted to offer me one of his kidneys, but doctors didn't want to take his because of his weight and the hereditary nature of the disease," Sumiel said.
Sumiel had been on the transplant list for years, but due to his age and deteriorating health, getting a kidney from the United Network for Organ Sharing (UNOS) wasn't a strong possibility. With help from his family, the former Salem City Council president started a social media campaign to share his story in hopes of getting a living donor.
Letts, a then 31-year-old Army veteran, was so impressed by Sumiel's story and lifetime of community service, he said aloud in the car: "I don't drink or smoke, so I'd probably be a great donor."
Sumiel didn't quite know what to make of that comment. As they pulled up to Sumiel's home, and he got out of the car, Letts said words that would change Sumiel's life: "Take my name and number. I'd like to offer you a kidney."
Sumiel was shocked.
"I know we had a good conversation, but I was not expecting that," Sumiel said. "He seemed so sincere. I was shaking so badly I could barely write down his name and number."
Letts could see he caught Sumiel off guard, and it made him want to donate his kidney even more.
"The thought that I could be somebody that could give him a kidney was so far removed from his mind, it wasn't even a thought," Letts said.
Letts, whose Uber conversations don't usually get this personal, had always wanted to donate a kidney, but until that fateful day, never found the right person — someone who "checked all the boxes."
"I asked him what he did for fun, and he said, 'serving his community.' Bill makes a difference in everyday life. He's somebody that I wanted to give a few extra quality years to," Letts said. "He was somebody who I felt like was a version of myself. He cares about other people relentlessly. He just impressed me as a human being, and good people need good people to stand by them."
Letts said Sumiel's age, 71 at the time, was also a factor for him.
"Others I encountered were good people, but they were younger. Their opportunities to receive a kidney were far greater than Bill's," Letts said. "I wanted to give quality time back to somebody who gives quality time to other people. His options were literally just me or nothing at that point."
Weeks later, tests came back, and the two were a perfect match.
On Dec. 7, 2021, they went into surgery at Christiana Hospital talking and laughing like old friends. After the surgery, Sumiel was beyond grateful.
"I told him, 'Thank you. I love you brother.' My wife is like, 'I've got another son!'" Sumiel said. "He's my angel. He just came out of nowhere, and no more dialysis — no more getting up at 3 a.m. to start a terrible day."
Sumiel went home about a week later and was fortunate not to have any pain. For Letts, recovery from the surgery was more difficult than he expected and took about a month.
"But I wouldn't change a thing. I would still do it," Letts said. "I think we all want to leave the world remembered for something. I want to know that when I leave that I made a difference and that I made my time count."
ChristianaCare referred Sumiel to UD's Renal Rehab Program within the Kinesiology and Applied Physiology Department's Exercise Intervention Lab on the Science, Technology and Advanced Research (STAR) Campus after his transplant. The rehab program, developed by researchers at the College of Health Sciences, helps patients with chronic health conditions, like kidney disease and type 2 diabetes, exercise and adopt other healthy habits that will, in Sumiel's case, prolong the life of his new kidney.
"We want to keep Bill active and maintain his muscular endurance and strength," said Brittany Glazar, a clinical exercise physiologist. "We also want him doing various aerobic activities to maintain his cardiovascular health because that connects to the kidney."
Since August, Sumiel has been doing 30-40 minutes of aerobic activity and resistance training twice a week at the Renal Rehab as he works on a long-term goal of building up stamina.
"I want to go shopping or go to a farm market and walk around; One day, I want to dance again. I want to be able to do some of the things I did before my kidney failure," Sumiel said.
Glazar said Sumiel is progressing well.
"If they're motivated, we want to keep them that way," Glazar said. "Bill knows how fortunate he is and the amazing story behind how he got his kidney helps push him to prolong the life of the organ."
Most people never get to know the name of their kidney donor let alone meet the person who changed their life. Sumiel and Letts have developed a special bond.
The one-year anniversary of Sumiel's kidney transplant just passed. Letts now lives in Germany, and the two continue to stay in touch.
"Selfless service is embedded in the Army's values. It's a huge part of who I am," Letts said. "My giving Bill a kidney is just a drop in the bucket compared to the well that he fills."
He added Sumiel's story is a message to others to never give up hope.
"Bill stayed positive and exuded that positivity and kept true to himself as the good, kind person that he is," Letts said. "That spoke to me as a person, as someone who wants to do things for others to help somebody, who even in his darkest moments, shared nothing but positivity and light."