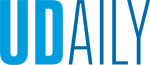 Renal rehab
Article by Dante LaPenta June 22, 2017
Video by Ashley Barnas
Edwards, Kirkman use 'renal rehab' to combat chronic kidney disease
A University of Delaware research team in the College of Health Sciences is combating chronic kidney disease (CKD) with exercise. More than 26 million American adults have CKD and, because of difficult-to-see warning signs, late detection is common.
The leading cause of death in patients with CKD is cardiovascular disease. To try and reduce the risk, Dave Edwards, professor in the Department of Kinesiology and Applied Physiology, received a National Institutes of Health grant to investigate whether exercise training could improve the health of the blood vessels.
Edwards and postdoctoral researcher Danielle Kirkman invited early stage CKD patients to the STAR Health Sciences Complex. The patients took part in a specially designed exercise program, all completed under the expert supervision of UD researchers.
The study results showed the exercise program improved blood vessel health and exercise capacity. Equally as important, patients reported improvements in their everyday quality of life as a result of becoming more active.
So the results were in. The study was complete. But the participants wanted more. They wanted to continue exercising, but lacked a safe, supervised environment.
"There are two groups of patients that fall through the cracks — those who have exercised with us and want to continue and those who didn't qualify for our studies, but wanted to start exercising," said Edwards.
To meet the demand, Edwards' lab started a renal rehab exercise program for CKD patients in the community. The program is open to non-dialysis CKD, dialysis patients and those that have received a kidney transplant. The team works individually with each patient to reach their goals, whether it's controlling blood pressure or losing weight for a transplant.
"If you look at other areas like cardiac or pulmonary rehab, exercise training is well-integrated as part of routine care; that's not the case with kidney disease," said Kirkman. "Exercise may have an array of health benefits to these patients ranging from keeping their diabetes under control, maintaining healthy muscles and blood vessels to controlling weight gains after a transplant that are associated with prescribed medications."
Once word got out that UD was offering the program, the research team fielded a mini-explosion of interest. Transplant doctors and dialysis clinics began sending patients to the renal rehab program to work on their health and fitness. Soon groups of kidney disease patients were exercising together — sometimes eight people per session in the friendly confines of the Kinesiology and Applied Physiology (KAAP) Exercise Intervention Lab.
Beverly LaRock took part in the study. She first visited UD's Science, Technology and Advanced Research (STAR) Campus for The Nutritious Newark Cook-Off. As she was touring the facilities, she met Kirkman, who explained the University's kidney disease research.
"I had polio as a child. I've taken a lot of NSAIDs [anti-inflammatory drugs] over the years for pain, which caused kidney disease," said LaRock, whose disease was detected at stage three. "Danielle asked if I wanted to do some exercising to see if we can make my cardiovascular system stronger."
After benefiting from experimental polio research as a child, LaRock was enthused to incorporate new research into fighting her current foe.
LaRock and fellow participants continue to come to UD's renal rehab three times per week — performing a combination of stationary bike and treadmill exercises. The speed and intensity is determined by heart rate; KAAP graduate students increase the intensity as the person's cardiovascular ability improves. At the moment, the exercises are all aerobic, but, because of muscle wasting caused by CKD, the team will add in strength training when STAR Tower opens its doors.
"You realize that exercise is an important part of your health," said LaRock. "When I was young, women didn't go to gyms. A lot of people — even my parents' generation — said, 'Hey, I retired. I'm sitting down and resting.' You didn't go out and start exercise programs."
The hope is to teach participants to incorporate the exercises into their daily life. LaRock has done so. Her bloodwork (concerning her kidneys) is now within normal range and she credits the UD program as the only thing that has changed.
Now a stalwart advocate for UD, LaRock has referred several friends to STAR Health. While she and her co-participants have reaped the benefits of UD's exercise program, insurance does not cover exercise services in most cases.
"The goal of our research is to potentially provide enough evidence to roll out similar programs throughout the state of Delaware," said Edwards.
"With kidney disease patients, you have a range of health care professionals incorporated into the care model including renal dieticians and social workers. There's a gap for an exercise physiologist," added Kirkman.