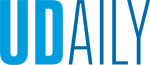 Botanic gardens tours, education : youtube.com/watch?v=dsakd63u-lo
Get your hands dirty
Article by Dante LaPenta Photo by Monica Moriak | Video by Michele Walfred September 14, 2021
Undergraduates learn and care for UD Botanic Gardens
If you want to get your hands dirty and learn, then the University of Delaware Botanic Gardens (UDBG) is the right place for you. Over the summer, six UD undergraduate students braved the heat, humidity and armies of Brood X cicadas and spotted lanternflies to build practical horticulture skills in the most beautiful outdoor classroom on campus.
Across 15 acres and three greenhouses on UD's main campus in Newark, UDBG maintains a diverse living plant collection of more than 3,000 species and cultivars of perennials, shrubs and trees. Designing and maintaining this tremendous collection is a labor of love for UDBG staff members and they're glad to share their knowledge and the undertaking with student interns.
For some of the students, it's their first opportunity in the field. As Valann Budischak explained, academic prowess inside the classroom does not automatically translate to a dedicated work ethic in the gardens.
"The students take what they learn in class and incorporate it in the field, which is a different animal," said Budischak, who is the UDBG interim director, and volunteer and education coordinator.
Learning and executing UDBG's summer plans develops the students' abilities in landscape management, garden assessment and daily maintenance. Students take on tasks like planting, pruning, bed design, weeding, edging and nursery management. They also assist with the UDBG volunteer garden sessions and learn to operate all the power equipment.
The group's comradery and pride were on display all summer.
"Every Wednesday, we work in the herbaceous garden as a group. It looks so much better from when we started," said Austin duPlanti, a Class of 2022 landscape architecture major. "It's a sense of accomplishment to see that goal realized."
Staff is always cognizant not to simply tell students what to do, but also why the skill, method or project is important.
"As an example, we might break down how a more aggressive plant is taking over a certain area and why we need to give other plants an opportunity to shine," said Budischak.
UD sits in a region of the country rich in botanical gardens and landscape architecture, so the students also take excursions. They visit locations like Mt. Cuba Center to compare the goals of their respective trial gardens and Nemours Estate to learn the management strategy of a larger public garden.
"Students really get a chance to increase their horticulture skills. They learn what plant combinations work and don't work," said Sue Barton, professor and extension specialist of ornamental horticulture. "They learn to work as a team, which is so very important because that's what is going to happen in their careers."
The internship experience has deeper value than a typical summer job, making a student's undergraduate coursework more relevant, especially for landscape architecture majors. The students completing the internship for credit are required to do a fair amount of reflection — weekly logs, write critical evaluation papers and give presentations.
"The structure of the internship course forces them to go to work each day with an evaluative mind versus just going to work and doing their job," Barton said.
Many students go on to build careers at landscape architecture firms, landscape management firms, production nurseries, museums, resorts, research laboratories and design studios.
While the great majority of the students come from the College of Agriculture and Natural Resources, a handful of students find the UD Botanic Gardens from seemingly unrelated disciplines. One such scholar is Andrew Hill. The secondary mathematics education major split his time as a UDBG intern and summer scholar under Barton. He conducted a research project on pollinators and cool season grass meadows, collecting data on the time investment needed to remove undesirable species.
A year ago, if you told Hill that his next internship would be in the plant science world, he would never believe you.
"I thought that I was going to be doing something with math or student teaching," said Hill. "Then I had a course with Sue Barton. She told me that I should try it out. I learned more in a month than I ever have. This experience will have a pretty big effect on my career going forward."
UDBG horticulture manager Andrew Adams (Class of 2017) was a UDBG intern not so long ago. Now he's a mentor to these undergraduates.
"At the beginning of the summer, they are very hesitant," said Adams. "Some students are still brand new to plants, have never worked in a garden nor have had the opportunity to apply their classroom knowledge in the outdoor setting."
By the end of the summer, when Adams gives an assignment, they tackle it with confidence. They must each master specific areas of the gardens, including the lepidoptera trial, Worrilow mounds and hydrangea garden around Fischer Greenhouse.
"All of us have ideas for our individual areas," said Josh McDevitt, a Class of 2023 landscape architecture major. "It's very open communication with Andrew and a lot of cooperation."
To cap it off the summer experience, these Blue Hens showed off their proficiency at a member and donor tour. The UDBG interns became docents — a key role in public gardens — escorting guests throughout the garden, sharing summer accomplishments and the UDBG history of their respective areas.
If you want to admire the students' handiwork, the gardens are open to visitors every day from sunrise until sunset. Guided tours of the garden are available for groups of ten or more. Additional visit information is available on the UDBG website.