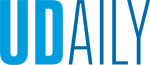 President reports vibrant fall semester
Article by Diane Stopyra Photos by Kathy F. Atkinson December 14, 2021
Trustees hold semiannual meeting
For nearly two years, adversity and uncertainty have reverberated around the globe. And while the COVID-19 pandemic has not fully loosened its grip just yet, the University of Delaware is emerging from this challenging period stronger than before.
At the semiannual meeting of UD's Board of Trustees, held Tuesday, Dec. 7, in the Audion at the Tower at STAR and via UDLive, UD President Dennis Assanis acknowledged recent hardships, and he expressed gratitude for the unwavering spirit of the Blue Hen community. It is this spirit that has allowed for a vibrant fall semester on campus — and, importantly, he said, it is this spirit that will usher in UD's next era of greater educational excellence, innovation, equity and progress.
"With the support, endurance and cooperation of everybody, we have not only managed to survive and to offer academic continuity," Assanis said, "we have also managed to move the institution forward. We have managed to thrive."
Prioritizing health and safety
The great strides being made on campus in areas ranging from research to social justice to internationalization are possible only, Assanis said, because of a laser focus on protecting the health and safety of the University community — more than 90% of this community has been vaccinated, and more than 100,000 surveillance tests have been administered since September 2020. There has been no evidence of classroom spread, and impacts to study abroad programming this fall have been minimal.
Such successes are due largely to UD staff members who have served on the frontlines of the pandemic since the beginning, Assanis said. He made special note of "unsung hero" Dr. Tim Dowling who, as director of Student Health Services since 2013, played a large part in steering UD's pandemic response.
"The interesting thing in life is when you have a jewel, other people discover it," Assanis said, noting that Dowling has accepted a position as associate clinical professor at Touro University's College of Osteopathic Medicine in California. Dr. Kelly Frick will now serve as interim medical director and director of UD Student Health Services.
While efforts from Dowling and so many others have allowed for a return to more normal campus rhythms, Assanis urged that faculty, students and staff not grow complacent, and that they obtain their booster shots as soon as they are eligible.
"I don't want to necessarily speak yet as to what the Omicron variant will bring us," he said. "But I'm staying conservatively optimistic that we will know how to deal with it."
Shaping the budget
The financial challenges wrought by the COVID-19 are real and ongoing.
"I keep reminding people that the pandemic induced enrollment shortfalls that will stay with us for four years, a wave that's propagating through the system," Assanis said, adding that pressure to provide financial aid and scholarship money to those in need "is huge."
However, the budget for fiscal year 2022 is emerging nicely, according to Assanis, who noted several positives. Among the bright spots are increases in first-year enrollment, graduate enrollment and UD's first-to-second-year retention rate. Also, while early projections placed UD's operating deficit as high as $30 million for this year, the current projected deficit is closer to $9 million — an amount that could be "completely wiped out with a solid Winter Session," according to Assanis.
In other words, he said: "very solid progress."
Meeting all standards
Assanis also highlighted the University's recent accreditation review conducted by the Middle States Commission on Higher Education, a process now required every eight years. The evaluation involved an intensive, two-year self study as well as a review led by a committee of representatives from peer institutions. Reviewers assessed the University according to seven standards related to mission and goals; ethics and integrity; design and delivery of the student learning experience; support of the student experience; educational effectiveness assessment; planning, resources and institutional improvement; and governance, leadership and administration.
"The great news is that we met every single standard," Assanis said. "I want to give everybody who participated in this self-study a hand because it was a job, as you'll hear, that was outstandingly well done."
Assanis pointed to several commendations from the Middle States' reviewers, who highlighted skillful management of the pandemic, a dedication to bettering the lives of disadvantaged student populations and a "genuine and ongoing commitment to continual improvement" across the University.
"They also talked about the fact that, in 2011, the institution was flagged for shortcomings we had in the diversity area," Assanis said. "And they noted that we have resoundingly responded."
Planning strategically
Looking forward, the University's strategic plan is undergoing a refresh to ensure that objectives and activities are the educational, economic and social factors as they have been shaped by the pandemic.
This facelift, ongoing since March 2021, has involved analysis from a 23-person steering committee chaired by Assanis, as well as several working groups comprising 144 members representing a broad array of stakeholders across the University, who sought recommendations from community forums and the Board of Trustees. The University will also incorporate valuable advice offered by the Middle States' reviewers and lessons gleaned during the ongoing pandemic.
"Sometimes it felt arduous to analyze the past and also dream of the future," Assanis said. "But I think now we realize that this is going to pay big dividends."
The final product, which is still being refined, will revolve around five strategic pillars — fundamentally the same pillars that Assanis outlined for UD when he became president in 2016, but updated to reflect the University's current vision. UD is already making great progress on the pillars, and this progress is where, Assanis said, "the real fun" begins.
Consider pillar number one: prioritizing and expanding student success in the post-pandemic era. Assanis expressed appreciation for a series of Unidel Foundation grants that will allow for "tremendous improvements" to the Associate in Arts program, as well as an expansion of teacher pipeline programs and the development of a mobile application that will place important campus information at a students' fingertips.
These and other opportunities, Assanis said, are going to be transformational, "especially for those students who come from backgrounds with less opportunity."
Also central to the strategic plan is building a social justice foundation to support a diverse, inclusive and intercultural campus. Some improvements in this arena cited by the Middle States team include a 17% increase in undergraduates from underrepresented minority communities from 2015 to 2019; growth has continued since then. UD has also increased the number of Black, Asian, Hispanic and international faculty and Black and Hispanic graduate students. Meanwhile, guest speakers on campus reflecting a commitment to social justice programming have included the likes of Opal Lee, grandmother of Juneteenth, and Nikkolas Smith, artist, author, activist and Hollywood film illustrator.
"That's really progress we should cheer about," Assanis said. "There is a lot more to do, but I feel we are really moving the needle."
In terms of expanding interdisciplinary and global opportunities, Assanis highlighted several initiatives, including UD's effort to resettle and educate Afghan refugees. For examples of pillar number four — redefining creativity, innovation, and entrepreneurship — Assanis pointed to the Ratcliffe Eco-Entrepreneurship Fellows program, which explores entrepreneurial solutions to environmental problems.
Finally, Assanis stressed the importance of reimagining intellectual and physical capital for a sustainable and boundless campus. As an example of how this fifth pillar is manifesting, he pointed to the opening of UD's Ammon Pinizzotto Biopharmaceutical Innovation Center, where researchers are working to revolutionize the development and manufacturing of these next-generation medicines.
"During the pandemic, we continued delivering without really using any of our physical assets or our campus — we are cloud-based," Assanis said. "Think about what we can do when we continue to use our wonderful campus augmented with the boundless reality, connectivity and online learning that the internet offers. There are some wonderful opportunities ahead."
Looking forward
For the class of 2026, Assanis said, UD has already received nearly 26,000 applications, representing a 7.8% increase from 2020 and reflecting increases from Black, Hispanic, multi-race, Delawarean and international students.
UD has no intention of slowing down when it comes to efforts at making the institution more accessible for all Blue Hen hopefuls.
"It's exciting to think about everything we can do to integrate the University more in the south," Assanis said, referring to Kent and Sussex counties. "We are looking at every possibility." These efforts include developing a targeted admissions strategy and continuing to host events that increase UD's visibility and engagement in underrepresented areas.
Other plans for the future include growing the Graduate College via innovative interdisciplinary programming, a broad marketing campaign and more competitive tuition rates. Additionally, UD is extending its Delaware First fundraising campaign, striving for a new goal of $1 billion.
At the heart of this and everything the University does, Assanis added, is student success, both in the academic and co-curricular arenas. To facilitate this success, UD will continue diversifying and innovating for future generations of Blue Hens. Most importantly, it will continue striving for operational and educational excellence.
"The end game is all about our people, our culture and our operations", Assanis said. "We want to make an even stronger impact on the world."
Board action
At the meeting, the Board of Trustees awarded the prestigious Medal of Distinction to four superlative individuals with a record of significant service to the UD community and a history of extensive achievements and contributions to society. The medal is among the highest honors the University can bestow.
The recipients included:
John Burmeister, a beloved professor (and, now, professor emeritus) of chemistry and biochemistry. He published more than 115 research papers during his 55 years on campus, and he served as associate chairperson of his department.
G. Arno Loessner, a two-time alumnus of UD and former vice president and University secretary, as well as a professor in what is now the Biden School. He has served on the boards of numerous organizations in the state and has held a position with the United Nations, doing work in Austria, Romania and the Netherlands.
Tunde Ogunnaike, an accomplished research engineer turned professor of chemical engineering. He is a member of the National Academy of Engineering, and this year, the former dean of UD's College of Engineering was inducted into the Control Process Automation Hall of Fame for his contributions to the field in the area of biopharmaceuticals.
Tim Dowling, director of UD's Student Health Services unit from 2013 to 2021. He played a critical role in the development of a COVID-19 response at the University that would allow for academic continuity.
The Board of Trustees also approved a consent agenda, including a recognition of gifts made to the University and an approval of personnel actions related to named professorships and promotion and tenure.