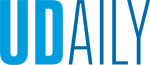 REEF@UD
Article by Adam Thomas Photos by Evan Krape and iStock December 02, 2021
Ratcliffe Eco-Entrepreneurship Fellows explore entrepreneurial solutions to environmental problems
University of Delaware students looking to make a positive environmental impact on the world by making a product, providing a service, improving upon an existing technology or even starting a business have a new program to help them jump start their ideas at UD.
The Ratcliffe Eco-Entrepreneurship Fellows program at UD (REEF@UD) provides entrepreneurship training, mentorship, and funding support to UD students looking to solve environmental problems or improve sustainability.
A partnership between the College of Earth, Ocean and Environment (CEOE), and Horn Entrepreneurship, REEF@UD was made possible by a gift from the Ratcliffe Foundation.
The second offering of the REEF@UD program will begin in the spring semester of 2022 and will provide participants with entrepreneurship training, mentorship, and funding support. The program is open to all UD undergraduates, graduate students and postdocs interested in using their ingenuity to solve environmental problems.
The REEF@UD program starts in a classroom setting for four months, culminating with a pitch event where external judges select up to three of the projects to receive a one-year stipend, prototyping funds, and continued mentorship support to continue pursuit of their ideas while they continue their education at UD.
The director for the REEF@UD program, David Lawson, worked for 27 years at the Procter and Gamble Company in product development and innovation and is now an adjunct associate professor at Horn Entrepreneurship. Lawson said that he was excited to have a class focused on entrepreneurship and innovation. He was also pleased that the inaugural class in 2021 had students from many interdisciplinary fields participate in the program.
"When you have a group of interdisciplinary thinkers, that's where the richest areas of innovation come from," said Lawson. "This is a CEOE-inspired activity, but it has applications for anyone who is thinking entrepreneurially, ecologically, or coming up with new business models to impact sustainability and climate change, in any shape or form. If that is what you're interested in, welcome to the club."
Lawson said he hopes the REEF@UD program provides students with their first hands-on experience with potentially creating and managing their own company and getting some industrial experience while also helping with the awareness of how to apply for industry internships.
He said that he likes to have outside speakers come to the class to talk to the students about their real-world experiences and help the students think about how to manage their intellectual property or build a business model.
"A lot of people get an appetite for entrepreneurship, and this gives them some experience," said Lawson. "We want to teach them, 'What is a business model? What do you have to think about when putting that together?' The students get to learn about things that they may not have considered before, such as the regulations that could stop their project before it starts."
Zane Fracek, a UD undergraduate student studying finance and one of the students who participated in the program in 2021, said that he enjoyed how the other students and professors in the program provided consistent, truthful feedback and encouragement when he and his project partner, Jackson Gaffney, also a UD undergraduate student, were designing an app for the program.
"Everyone genuinely wants to help each other, and they offer many ways to move forward with your idea," said Fracek. "The most beneficial aspect for me was the flexibility. It allowed me to work as a group, pursue what I am passionate about, and do real-world customer discovery."
During the spring semester of 2021, Fracek and Gaffney designed HomeHarvest, an app marketplace for locally grown produce for both buyers and growers. HomeHarvest was selected as one of two REEF@UD award winners, giving them funds to advance their idea, as well as provide them access to additional Horn resources.
Fracek said the idea behind the app was to make the food chain more sustainable and increase access to fresh, healthy food by allowing local growers to sell their products to nearby customers.
"We wanted to build on the local farmers' markets, while creating a whole new market for smaller gardeners online," said Fracek.
He added that for any undergraduate who is interested in business, they should definitely consider signing up for the REEF program at UD.
"If you can see yourself as an entrepreneur, or just want to learn more about the process, REEF is one of the most valuable classes you could take," said Fracek. "I can't say enough about the mentors and professors of the program. They were so invested in our success and continue to work with us even after the class ended."
Students interested in applying to the REEF@UD program for the spring of 2022 should contact Lawson at lawsonda@udel.edu.