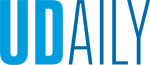 Spring 2021 Update for April 7
Article by UDaily staff April 07, 2021
Information on the vaccination survey, expanded vaccination eligibility, travel advice and more
Stay informed about recent decisions and plans by visiting www.udel.edu/return. Have a specific question? Check the FAQs, which are updated regularly as questions come in to coronavirus@udel.edu.
Complete the vaccination survey by Friday: All members of the campus community are asked to complete a brief online survey about their vaccination status by this Friday, April 9. This information will help the University more effectively advocate for vaccines in our community and plan appropriate opportunities for vaccinations on and near campus. Be assured that all vaccination data will only be reported in the aggregate; individual information will be kept strictly confidential. Please complete the survey whether or not you have received the vaccine. You can submit a new response when your vaccine status changes; only the most recent submission will be logged.
Delawareans 16 and older now eligible for vaccinations: All Delawareans 16 and older -- including all UD students, whether or not they are permanent residents of Delaware -- are now eligible to receive a COVID-19 vaccination at pharmacies, community vaccination sites and mass vaccination events hosted by the state. The University urges all students to get the vaccine when it is available to them. Register on the state's COVID-19 vaccination waiting list at vaccinerequest.delaware.gov. Please note that eligibility and registration do not guarantee that the vaccine will be immediately available. Information on COVID-19 vaccine access is available on UD's coronavirus website.
Travel is not advised: Travel increases your chances of spreading and getting COVID-19. Please delay travel and stay where you are to protect yourself and others, even if you are vaccinated. If you must travel, take the following steps to protect yourself and others:
If you are eligible, get fully vaccinated.
Before you travel, get tested with a viral test one to three days before your trip.
Wear a mask over your nose and mouth when in public.
Avoid crowds and stay at least 6 feet/2 meters (about two arm lengths) from anyone who did not travel with you.
Get tested three to five days after your trip, stay home and self-quarantine for a full seven days after travel, even if your test is negative. If you don't get tested, stay home and self-quarantine for 10 days after travel.
For additional information, visit this Centers for Disease Control and Prevention site.
F&A Primer, April 19 research town hall: Facilities and administrative costs in sponsored grants are also commonly known as F&A costs, indirect costs and overhead. They are real costs incurred in the performance of research — such as providing facilities where sponsored work is performed and administrative management of the work. The federal government reimburses universities for these costs. Charlie Riordan, vice president for research, scholarship and innovation, presented an "F&A Primer" in the second half of the April 5th town hall. All researchers are encouraged to review it to gain a better understanding of this federally created cost recovery mechanism and UD's responsibilities to recover these costs.
The next research town hall, led by Charlie Riordan, vice president for research, scholarship and innovation, will be held from 2-3 p.m., Monday, April 19. The town halls are recorded and archived on this webpage. For more information, contact UDResearch@udel.edu.
On-campus testing: Students living on campus are reminded that they are required to be tested every week. This includes students who have been vaccinated. On-campus students receive a weekly email from "RLH COVID Testing," where they can access a link to make reservations at the UD testing sites in Harker ISE Lab or Clayton Hall. Testing is by appointment only. No walk-ups will be permitted.
On a random basis, Student Health Services is selecting and requiring off-campus students to test at UD testing centers (Harker ISE Lab or Clayton Hall). Students will be notified by email on how to schedule their test and must participate. Off-campus students who are not feeling well should contact Student Health Services to obtain a test. Additionally, on a random basis, the Human Resources Office is selecting staff to test at the UD testing Centers, and they also are notified by email. Anyone selected for on-campus testing must schedule an appointment as no walk-ups are permitted.
Newark limits on private gatherings remain in place: The city of Newark continues to limit the size of gatherings despite changes to state guidance announced by Gov. John Carney in March. In Newark, gatherings at private residences remain limited to 10 people indoors and 20 people outdoors. Large, unmasked and unsafe off-campus gatherings are one of the greatest threats to continuing in-person classes and other activities this spring. Students are reminded that violations of these limits are subject to referral to the Office of Student Conduct, and they may face suspension from the University.
Community testing options available: Free community-based testing is available through the state of Delaware, including three sites on the Newark campus. The state of Delaware has a site at Lot #6 on the Laird Campus from 10 a.m.-6 p.m., Friday, April 9. Registration is encouraged at this link. New Castle County will hold a drive-through testing event on the STAR Campus from 10 a.m.-3 p.m., Saturday, April 10. Walk-ups are also accepted. Registration is encouraged at this link. On Tuesday, April 13, the state will be at the Hollingsworth parking lot, at the corner of North College and Cleveland avenues, from 11 a.m.-7 p.m.
In addition, testing is regularly available within walking distance of campus at the Hudson Service Center, 501 Ogletown Rd., Newark, from 8:30 a.m.-noon, Monday through Friday. The Walgreens in the Four Seasons Plaza, south of Newark on Route 896, also offers testing 9 a.m.-5 p.m., daily. Information about a variety of upcoming "pop-up" testing events in the area is available at this website. Faculty and staff who are tested at a non-UD site should upload the results to UD Human Resources.
Student study spaces: Students who need a space on campus to study or take an online class have many options. UD Student Centers, the Library and some classrooms are available either by reserving a space online or by dropping in. As a reminder, masks must be worn and physical distancing guidelines followed when using campus facilities.
For those needing assistance: Wellbeing services and support are available. The Center for Counseling and Student Development is open and available remotely, and 24/7 mental health support remains available on the UD Helpline at 302-831-1001 for any student in need of someone to talk to. Medical advice is also available to all students 24/7 through Aetna at 800-681-3957. Additionally, resources are available concerning substance use and recovery assistance due to experiences with the COVID-19 pandemic. Those individuals experiencing any concerns should feel free to contact the UD Collegiate Recovery Community (CRC).
The Employee Assistance Program is now provided through ComPsych GuidanceResources. This is a free program available for State of Delaware Group Health Plan non-Medicare members and their dependents. As part of ComPsych's commitment, EAP services are available through the end of the national COVID-19 public health emergency to all State of Delaware employees, including temporary, casual seasonal and benefit eligible employees who are not currently enrolled in a State of Delaware Highmark Delaware or Aetna health plan. In addition, Employee Health and Wellbeing has a variety of resources available to assist employees.
Thanks for protecting the flock: By following simple guidelines, we can help make sure everyone is safe. Keep things moving in the right direction by remembering to:
Wear a face covering.
Avoid gathering in large groups.
Wash your hands frequently.
Get tested frequently.
Questions? Send an email to coronavirus@udel.edu.