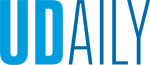 Plan Your Shot: Students Eligible for COVID-19 vaccine on April 6
Photo by Kathy F. Atkinson March 30, 2021
A message to UD students from José-Luis Riera and Dr. Tim Dowling
Editor's note: For additional information and answers to frequently asked questions, visit the University's coronavirus website.
Dear UD Students,
Beginning Tuesday, April 6, all University of Delaware students (age 16+) will be eligible to receive the COVID-19 vaccine from the Delaware Division of Public Health. This applies to ALL students, including those who are not permanent residents of Delaware.
The University urges all students to get the vaccine when it is available to them.
Vaccines will be available at pharmacies, community vaccination sites and mass vaccination sites hosted by the state of Delaware. Beginning at 10 a.m., April 6, anyone age 16 or older may register on the state's COVID-19 vaccination waiting list at vaccinerequest.delaware.gov. Please note that eligibility and registration do not guarantee that the vaccine will be immediately available. Invitations to state vaccine events will depend on supply and will be prioritized based on age and other risk factors, including pre-existing medical conditions. UD identification will be required.
The University will be working with the state to offer vaccinations on or near campus in the coming weeks. More information will be forthcoming when it is available.
Students who received a first dose in another state are eligible to receive their second dose in Delaware. It must be the same vaccine (Moderna or Pfizer).
Also, students who want to get their first dose of the vaccine in Delaware and their second dose in another state should check with the public health agency in the other state to confirm whether this is possible.
The COVID-19 vaccine has been shown to be safe for adults, with minor side effects. Even after vaccination, students are required to participate in UD's COVID-19 testing program if they live on campus or are randomly selected for testing. Students must also continue to wear face coverings, maintain physical distancing and follow all other health and safety protocols after they have been vaccinated.
If you have questions, please email coronavirus@udel.edu.
Sincerely,
José-Luis Riera, Vice President of Student Life
Dr. Tim Dowling, Director of Student Health Services