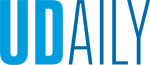 Rice fights back
Article by Dante LaPenta Photos courtesy of Angelia Seyfferth and Amelia Griffith November 13, 2020
Fueled by faculty support, undergraduate researchers investigate rice's ability to combat plant stressors
Rice, a staple crop for nearly half of the people on Earth, often grows in flooded paddies where plant stressors can affect rice grain. These threats include rice blast and contamination by the chemical element arsenic; both are expected to get worse along with global climate change. Since so many people depend on rice, including those in impoverished regions, crop failure poses a significant threat of starvation.
Arsenic is a toxin and carcinogen that is naturally present in many soils. For most crops, arsenic is not a problem because soil minerals strongly hold on to it. However, rice is prone to arsenic uptake because it is grown in flooded soils where the chemical element becomes mobilized. When absorbed by rice roots and transported into the rice grain, arsenic poses a threat to human health.
While undergraduate researchers, now University of Delaware alumni Amelia Griffith, Michelle Paukett and Patrick Wise studied rice and plant stressors alongside Department of Plant and Soil Sciences faculty members Nicole Donofrio and Angelia Seyfferth. The researchers published a journal article in the high impact journal Science of the Total Environment. This study shows that, if rice plants have enough silicon — a critical nutrient for rice, they can defend themselves against rice blast and arsenic.
"We confirmed that silicon will reduce both arsenic uptake and infection due to rice blast," said Griffith, a Class of 2019 biochemistry major and now graduate research assistant at the University of Missouri in Columbia. "We also discovered that plants treated with both high silicon concentrations and arsenic were less susceptible to rice blast infection."
These findings provide a path to keep rice plants healthy and ready to defend against the one-two punch of rice blast and arsenic. When the plants experience arsenic stress, they ramp up their defenses.
"Using silicon, particularly by recycling silicon rich rice residues, is something that would be easy for farmers to do in developing countries without the need for purchasing expensive fertilizers, patented seeds or biofortification products," said Seyfferth.
The undergraduate research experience spurred all three Blue Hens to graduate school research. UD is known for giving undergraduates the opportunity to get involved in research early in their academic careers. Seyfferth knows from personal experience that undergraduate research and sage mentorship can shape a student's future.
"I always loved science as a student, but participating in hands-on research in the lab of an environmental chemist led me to follow the path toward a Ph.D. and later postdoc in the field," said Seyfferth, an associate professor of biogeochemistry and plant-soil interactions. "Undergraduate research allows a student to find their passion, either to pursue advanced degrees in science or pursue science-related careers directly upon graduation."
Since she arrived at UD eight years ago, Seyfferth has paid forward those research experiences and mentorship. Coming from majors across the University like environmental engineering, chemistry, biology and plant science, 30 undergraduate researchers have spent time in the Seyfferth Lab; half of them have gone on to graduate school.
As an undergrad, Paukett wanted hands-on experience to decide if she wanted to pursue a career in research. She joined the research group early in her undergraduate studies because, rather than only assisting others, Seyfferth encouraged her to take more ownership over research projects.
"I loved the hands-on, applied nature of the work in her lab and the fact that the work was being done ultimately to help farmers in other countries who didn't necessarily have the resources to invest in expensive arsenic uptake mitigation tactics that could improve food safety," said Paukett, now a doctoral candidate in plant pathology and international agriculture and development at Penn State.
Wise, a biological sciences and history double major, first took an interest in the Seyfferth Lab as a sophomore. Interested in potential public health applications, soil science research appealed to him as he learned more about environmental science. He applied through the Department of Biological Sciences' undergraduate research matching system and interviewed with Seyfferth.
"I walked out of our meeting enthralled with the discussion we had about her work. I knew right away this was the lab for me," said Wise, now a program analyst at the U.S. Environmental Protection Agency. "Dr. Seyfferth had a huge impact on me as a student. She got me into research, shared her immense knowledge, encouraged me to pursue challenging goals and acted as a stellar role model of what a good scientist and a good person should be."