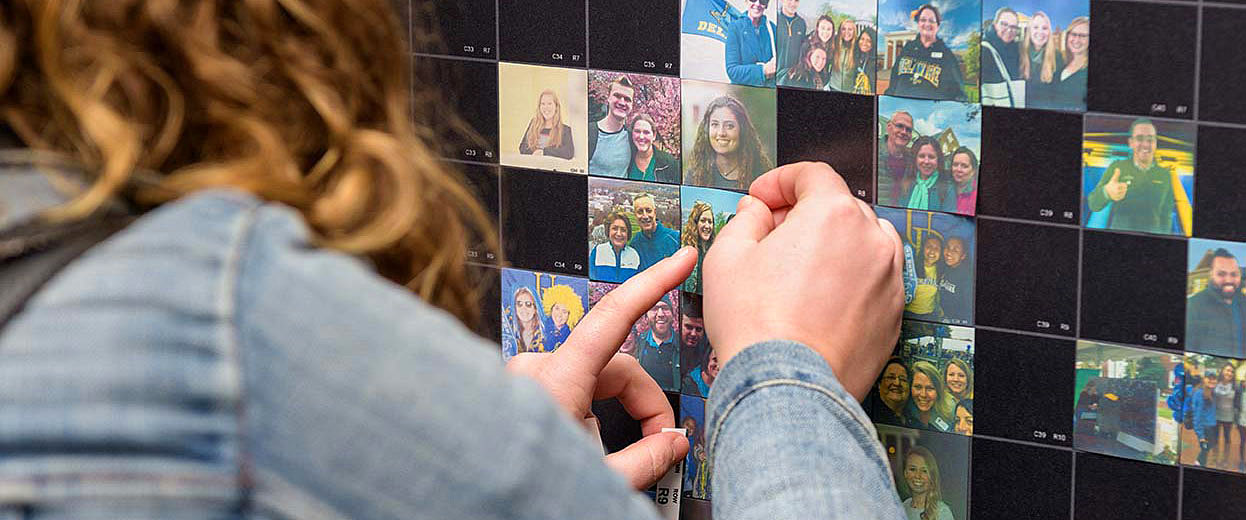 #UDel Social Media
The University of Delaware uses and encourages official use of the following social media networks: Facebook, Twitter, YouTube, Instagram, LinkedIn, Pinterest, WordPress and Tumblr. The resources below are provided to guide campus partners in planning, implementing and evaluating social media efforts.
If you have additional questions, please email socialmedia@udel.edu.

UD Up Close Instagram contest
You must be a current student at the University of Delaware in the 2018-2019 academic year. Age restrictions apply based on social media platform requirements. Entries must be posted as a comment on Instagram by 9 a.m., 24 hours, after the initial contest post. Contest winners will be notified after 24 hours via social media. Winners will be selected at random from all correct answers to the UD Up Close photo contest. Only one entry will be allowed per person. After intial contact, the selected winner has 24 hours to respond to the University of Delaware over Instagram before UD moves on to a runner-up choice, also selected at random.