Filter by College
Filter by Subject
Kinesiology
Preparing students for healthcare professions
The major in Kinesiology (formerly Exercise Science) offers an interdisciplinary approach to the study of human movement. The Kinesiology major is primarily a pre-professional program and an ideal choice for students interested in healthcare professions that involve physical rehabilitation, such as, but not limited to physical therapy, occupational therapy, clinical exercise physiology and medical school. The major provides students with a strong biological and physical science-based foundation complemented by individual specialty courses in biomechanics, physiology, motor control & learning, and athletic training. The discipline of Kinesiology uses tools from biology, physics, neuroscience, engineering, medicine, and computer science to understand important problems related to cardiovascular, musculoskeletal, and metabolic health.
Students with the goal of attending medical school should also consider the major in Human Physiology and visit UD's Center for Health Profession Studies for advising and admission information.
Program Details
The University of Delaware Catalog for the Kinesiology major provides the Program Educational Goals, the full curriculum, and a Four-Year Plan for the recommended sequence of courses.  Notice that the number of elective credits provides a flexible curriculum that enables completion of one or more minor programs of study such as Strength & Conditioning, Disability Studies, Nutrition, or Spanish for Healthcare, and many more.
What is the difference between Kinesiology and Exercise Science?
Before the Fall 2023 semester, the Kinesiology major was named Exercise Science.  While the program remains the same, Kinesiology is a better representation of the body of knowledge learned, the discipline, and the scholarly expertise of our faculty in the department of Kinesiology and Applied Physiology (KAAP). A simple Greek translation of kinesiology is 'the scientific study of human body movement'. Kinesiology students will learn how our integrated physiological systems are involved in movement, the critical relationship between physical activity and health, and how physical activity and health respond and adapt to varied stimuli including exercise, normal aging, chronic conditions and environmental stressors. Indeed, exercise is only one stimulus of interest and this is why the name Kinesiology can be considered more inclusive.  
AREAS OF STUDY
Biology, Chemistry & Physics
Human Anatomy & Physiology
Exercise Physiology
Biomechanics 
Motor Control & Learning
Sports Healthcare
Statistics & Research Methods
CAREER AND GRADUATE PATHWAYS 
Physical Therapy graduate school
Occupational Therapy graduate school
Physician Assistant graduate school
Athletic Training graduate school
Medical and Dental Programs
Master of Science in Clinical Exercise Physiology
Health / Fitness instructor
Personal Trainer
Medical/Pharmaceutical Sales
Advanced graduate training Kinesiology or related disciplines 
What's special about this program?
The Kinesiology major provides great preparation for graduate school and is the most common major among Physical Therapy school applicants (together with similar programs that are named Exercise Science). In the Kinesiology major, your fascination with the physiology and mechanics of human motion will promote your academic success in a rigorous major that examines human form and function from multiple perspectives. 
The science of human movement has fascinated scholars since antiquity, when Hippocrates referred to walking as 'man's best medicine'. 
The major in Kinesiology leads to a Bachelor of Science degree (or Honors Bachelor of Science degree) and is ideal for students interested in the scientific aspects of exercise, human physiology, biomechanics and neuromuscular control. The Kinesiology major provides students with an outstanding educational experience that prepares them for careers in the health professions or health sciences. Several courses examine current research that addresses important issues related to human health such as fall risk in older adult populations, musculoskeletal injury, women's health, diabetes, limb loss, cardiovascular disease and stroke. While the majority of students pursue subsequent clinical, graduate, or professional programs, some discover a keen interest in research and go on to attend graduate schools in Kinesiology or related disciplines.
Get Involved
Exercise Science Club
Physical Therapy Club
Athletic Training Club
Orthotics & Prosthetics Club
Phi Epsilon Kappa
Undergraduate Research Program
Lori's Hands
Assistive Medical Technologies group
First Step Grand Challenges program
Volunteering in UD Physical Therapy Clinic
Study Abroad
Sample Curriculum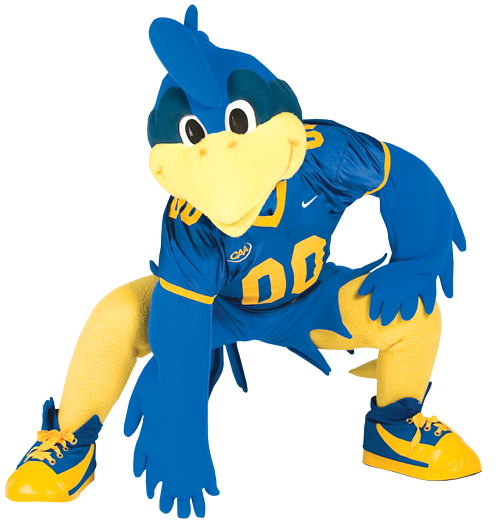 Ready to become a Blue Hen?