Filter by College
Filter by Subject
Human Physiology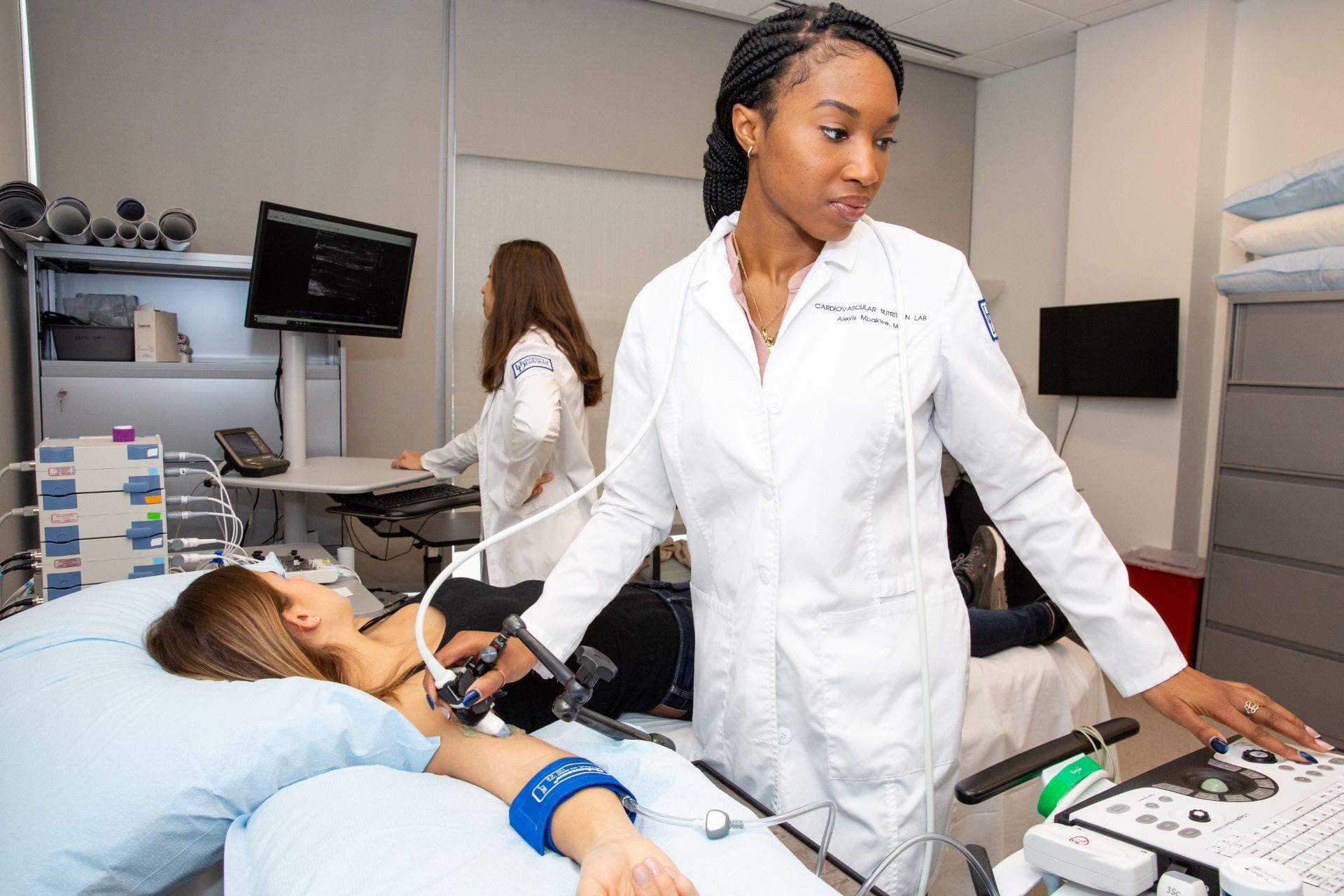 Preparing students for healthcare professions
Physiology is the study of how living organisms function under normal conditions and is a foundational component of many careers in the health sciences. The BS in Human Physiology is intended for undergraduate students interested in careers in medicine, biomedical research, industry or other allied health professions for which a comprehensive knowledge of human physiology is required. The curriculum includes core courses in biology, chemistry, physics, and mathematics along with extensive upper level courses in human anatomy and physiology. The major is particularly suited for those who plan to continue their studies at the post-baccalaureate level through graduate or professional training. By selecting from a list of recommended electives, students can easily achieve all of the necessary prerequisite requirements for admission into medical and dental schools and be prepared to take the applicable entrance exams. Alternatively, those interested in other careers within the health sciences can choose among a broader list of electives that further enhance their understanding of human health and disease. The curriculum is intentionally demanding with the goal of providing the next generation of leaders in the health sciences with foundational knowledge in human physiological function at the molecular, cellular and organism level.
AREAS OF STUDY

Biology
Chemistry/biochemistry
Human anatomy and physiology
Functional (gross) anatomy
Exercise physiology 
Research methods
CAREER AND GRADUATE PATHWAYS 

Biomedical research
Medical school
Dental school
Physician assistant
Physical therapy
Public health
What's special about this program?
Human physiology includes 23 credits in anatomy and physiology, including 4 courses with a laboratory component that provide extensive hands on exposure to anatomical structures and physiological mechanisms. A major strength of the program is the inclusion of a course in Functional Anatomy which utilizes human cadavers, prosected human specimens, models, EMG and electro-physiological demonstrations, X-rays, dry biological materials, interactive videodiscs, and other instructional aids to provide in depth understanding of the gross (dissectable) structures of the human body. Students also have access to state-of-the art research laboratories and facilities with advanced technology for specialized study in cardiovascular, muscular and neural physiology, biomechanics and motor control. Students are encouraged to participate in undergraduate research through individualized independent study and senior-level honors theses. Valuable research experience is gained through involvement in funded research projects and interdisciplinary research groups.
Get Involved
Assistive Medical Technologies
Exercise Science Club
First Step Grand Challenges
Making Doctors
Minority Association of Pre-Med Students at UD
Orthotics and Prosthetics Club
Phi Delta Epsilon International Medical Fraternity
Physician Assistant Club
Pre-SOMA Society
Project Sunshine
Study Abroad
Undergraduate Research Program and Summer Scholars