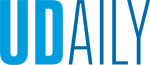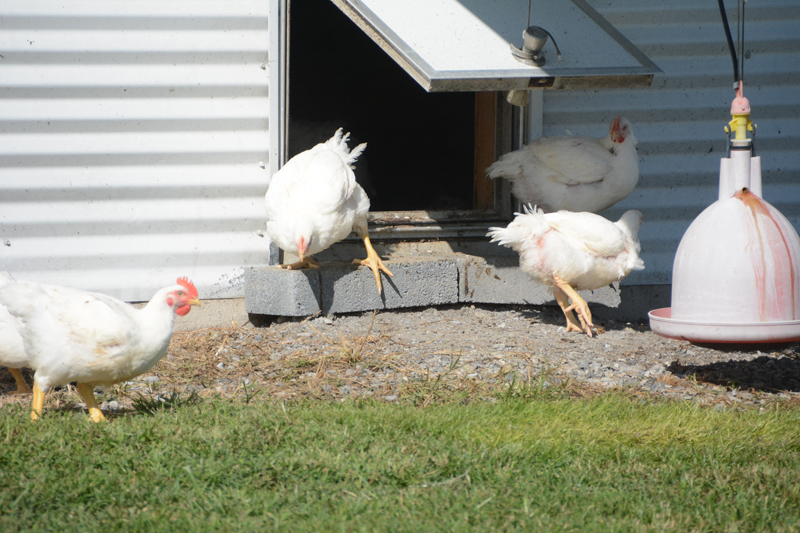 UD's impact on poultry
Article by Katie Peikes Photos by Katie Peikes and Michelle Walfred and courtesy of Brian Ladman October 03, 2023
University of Delaware plays pivotal role in past, present and future of Delmarva's poultry industry
On a September afternoon, Georgie Cartanza walked inside one of her chicken houses to check on tens of thousands of chicks.
The chicks, just three days old, were smaller and lighter than a tennis ball. They went about eating, drinking or resting. Cartanza said at this age, they need to be carefully monitored. She made sure they got extra feed as they settled into her chicken house.
"You see they have a little bit of pink on them?" Cartanza asked. "That's because they've been vaccinated. They were spray vaccinated. The spray is dyed so that we know for sure that they got it." 

Poultry is big business for Delaware and the Delmarva Peninsula. Cartanza's 148,000 broiler chicken operation near Dover, Delaware, makes up a small fraction of the more than 550 million chickens raised annually on Delmarva. This year, the Delmarva Chicken Association marks 100 years of chickens grown on the peninsula. Through education, outreach and research, the University of Delaware has played a major part in shaping and supporting Delmarva's $5 billion industry. 
Education and outreach 
According to the College of Agriculture and Natural Resources Executive-in-Residence Ed Kee, who also served as a UD Extension Agent and Delaware Department of Agriculture Secretary, the Delmarva poultry industry began with a mistake.
Cecile Steele of Ocean View, Delaware, in 1923 ordered 50 chicks from a hatchery to raise them for egg production. But she got 10 times more than what she bargained for … 500 chicks.
"An industry was born!" Kee wrote in his book, Cultivating a Legacy: A History of the College of Agriculture and Natural Resources. "The news spread. Farmers and others looking for another source of income to replace the nearly extinct egg, strawberry and seafood enterprises turned to broilers."
Steele went on to raise the chicks for meat. By 1926, she had 10,000 chickens. Steele is credited with launching the Delmarva Peninsula's multi-billion dollar commercial chicken industry. Sussex County is the largest broiler chicken-producing county in the U.S. 
The region's poultry industry was booming by the 1950s. It became the most profitable agricultural enterprise in Delaware. Since the 1960s, UD researchers have created vaccines for infectious bursal disease (a virus that weakens the immune system of young chickens and turkeys) and marek's disease virus (a virus that causes tumors in chickens), seminal contributions that have spurred even more vaccine research.

From the 1970s to the present, UD has been a mainstay for poultry health by providing world class disease surveillance and diagnostics. UD has touched every area of poultry — from research into making poultry houses run more efficiently to research on waterfowl migration patterns that could interfere with poultry production.
Cartanza, the Dover area chicken grower, got her very first flock in January 2006.
Her more than 28 years of experience in the poultry industry working for integrators and as a chicken grower adds significant value to her role as a poultry extension agent for UD Cooperative Extension, a critical outreach arm of the College of Agriculture and Natural Resources.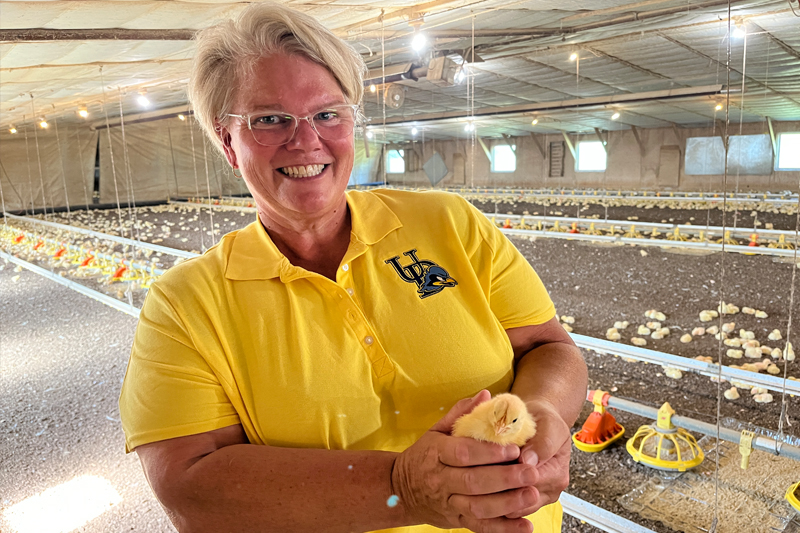 Cartanza often travels around the state to meet with chicken growers. Her job with UD Cooperative Extension in Georgetown involves a lot of outreach and education to local poultry growers and the broader community. She makes sure Delaware's chicken growers have flocks that are doing well and troubleshoots why they may not be.
"If a grower calls me, I'm going to answer," Cartanza said. "If there's something I can do to help them, I'm going to do that."

As a poultry grower, Cartanza often has to worry about the same things she has to advise on in her extension agent role. Her chicken operation gives her "real world experience," she said, that she can bring to the University and to the growers she communicates with.
"I understand some of the challenges they're experiencing," Cartanza said. "I think they sense my empathy and understanding. When I make a suggestion, if it's something that's going to take more time, they understand that I understand that. So I think it builds some credibility." 
Mark Isaacs, director of UD's Elbert N. & Ann V. Carvel Research and Education Center in Georgetown, said the poultry extension agent is an important position to the poultry sector. Before Cartanza, George "Bud" Malone and Bill Brown each brought their own perspective and expertise to the position. 

"All three of them are amazing individuals," Isaacs said, "and each of them had monumental impacts to the industry."
Malone did a lot of research with vegetative buffers, areas of tall grasses and other plants that minimize emissions coming from poultry houses. Isaacs credited Malone with innovative responses to curb poultry disease outbreaks by safely and humanely depopulating entire flocks when necessary. 
Brown, like Cartanza, was a chicken grower and a former flock supervisor for a chicken processing company. He also did some research, including on poultry house energy and lighting. 
"The outreach piece for poultry really got elevated with Bill and Georgie because of their backgrounds," Isaacs said.

Cartanza often educates producers and backyard flock owners about biosecurity, the things they can do to protect their flocks from bacteria, viruses and diseases.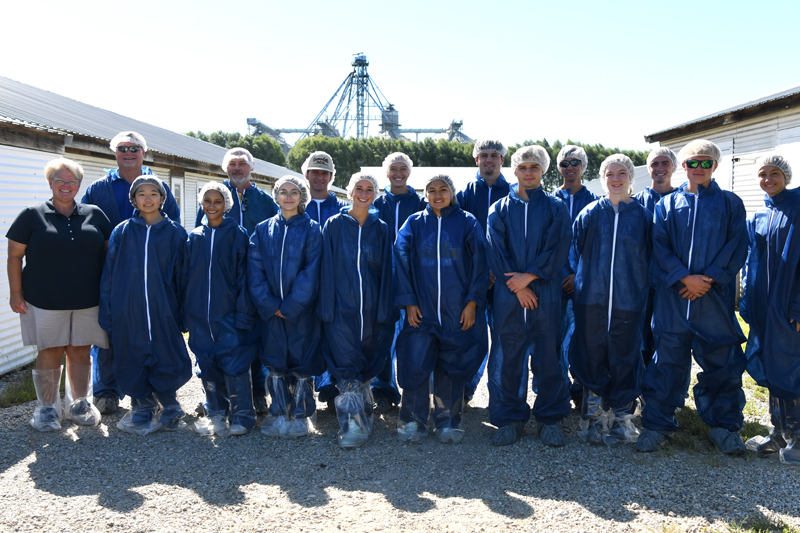 "It's all about being mindful of what's coming in contact with your poultry and really limiting their access to wild birds to the best degree that you can," Cartanza said.
Biosecurity education is especially important as the U.S. has been dealing with its largest outbreak in history of highly pathogenic avian influenza (HPAI), a highly contagious and deadly disease of poultry. The virus that causes the disease can be carried long distances by wild birds, especially during bi-annual migrations. 
According to the U.S. Department of Agriculture, the latest confirmation of the virus in a Delaware commercial or backyard flock was in September 2022. Last year, HPAI hit three Delaware commercial egg and broiler operations and two small backyard flocks, leading to the loss of about 1.4 million chickens in the state. 
Research and testing
Delaware has approximately 2,500 farms. Most of them are linked to poultry production, either growing chickens or growing the corn and soybean crops that feed chickens. Because of this, the state has a vested interest in seeing Delmarva poultry survive and thrive.
In the event of an HPAI outbreak, UD has laboratories in both Georgetown and Newark, part of the UD Poultry Health System (UDPHS), that are instrumental in disease testing and research. UD provides diagnostic services for the poultry industry and the state.
UD's Lasher Laboratory in Georgetown provides quick and thorough disease testing to the commercial poultry industry and backyard flocks around Delmarva.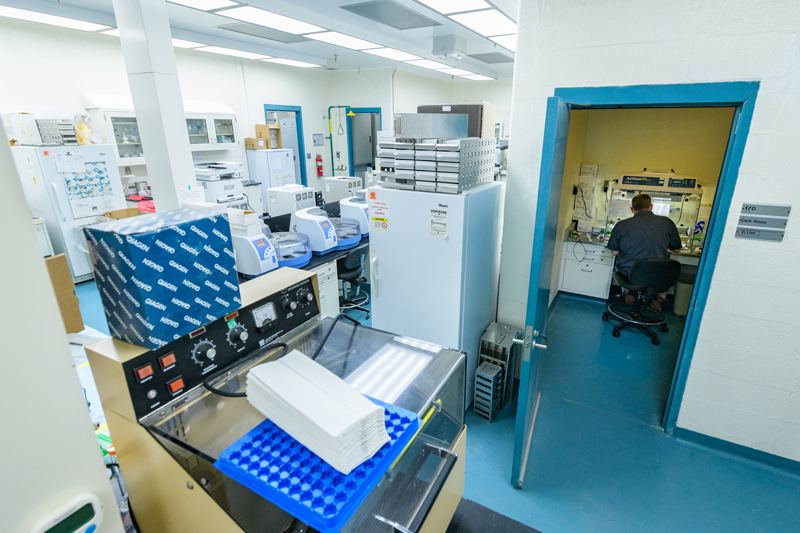 "If you had to say the No. 1 critical asset to Carvel when it comes to the poultry industry, it is our poultry diagnostic lab, Lasher Laboratory, hands down," Isaacs said.
In Newark, scientists at the Charles C. Allen Jr. Biotechnology Laboratory study lethal poultry pathogens. 

Both Allen and Lasher labs operate as a single unit with a dedicated lab staff that has worked tirelessly, even throughout lockdowns during the coronavirus pandemic. They even worked hand in hand with laboratories in Maryland to respond to the 2022-2023 HPAI outbreak, said Brian Ladman, a senior scientist in the Department of Animal and Food Sciences who manages Allen Lab and helps lead the UDPHS. 
"Our labs handled about 3,000 samples collected as part of the surveillance and response efforts," Ladman said. "The tests supported the continuity of business, proving birds and eggs were free of disease before domestic movement and international export."
Bird flu has been relatively quiet in recent months, Ladman said. Always ready, UD is there to help with rapid diagnostic testing for commercial poultry producers and backyard flock owners around the Delmarva region whenever that testing is needed. 
"When avian influenza strikes, all other work is pushed aside," Ladman said.
UD doesn't do research and testing for just avian influenza. Researchers have studied a whole host of poultry disease agents, from Marek's disease virus and infectious bursal disease virus, which weaken birds' immune systems, to a respiratory viral disease agent called infectious laryngotracheitis virus (commonly referred to as "ILT").
Former animal and food sciences department chairs Jack Rosenberger and Jack Gelb each worked on ways to control various poultry diseases. In the 1980s, Gelb and Calvin Keeler, now the interim dean for the College of Agriculture and Natural Resources, developed the first PCR test for avian coronaviruses. 
"It's adaptations of that technology that people have used now for all their coronavirus testing," Keeler said.
Keeler, who is also the director of the Avian Biosciences Center, said UD takes pride in hosting the major poultry diagnostic lab for the region, while many other states run their own diagnostic labs. Every chicken flock in the region needs to be tested for viruses and diseases before heading to a processing plant — and they're tested at UD's Lasher Lab.

"That's a vital piece as far as maintaining poultry health and control and managing these sorts of situations," Keeler said. "There's a good relationship between the industry, the government and the University so that when we've had an occasional incident like HPAI in 2015 or 2022, they're rapidly identified. This partnership is activated and establishes the controls and the testing to really limit the spread." 
'UD is a crucial partner'
Agriculture is Delaware's No. 1 industry. Delaware Secretary of Agriculture Michael T. Scuse pointed out poultry as the largest industry in that sector.
"I don't think our industry would be what it is today here on Delmarva without the University of Delaware," Scuse said. "The work and research that's been done by the University on disease, genetics and the feed ration the poultry are fed work to make the poultry houses more efficient and to be able to produce better birds in a shorter period of time."
Claudia Osorio, the poultry health and welfare committee chair for the Delmarva Chicken Association, said UD helps the Delmarva poultry industry, animal health officials and others in protecting poultry health by providing rapid and accurate reliable diagnosis of animal diseases. Furthermore, when it comes to poultry diseases such as avian influenza, UD is a critical and invaluable resource.

"UD is a crucial partner in preventing, controlling and combating animal diseases," Osorio said. "UD helps protect the industry that employs an estimated 30,000 workers in the region who are necessary for the financial wellbeing of Delmarva. Without the service UD provides, the Delmarva poultry industry could be affected detrimentally and perhaps never recover."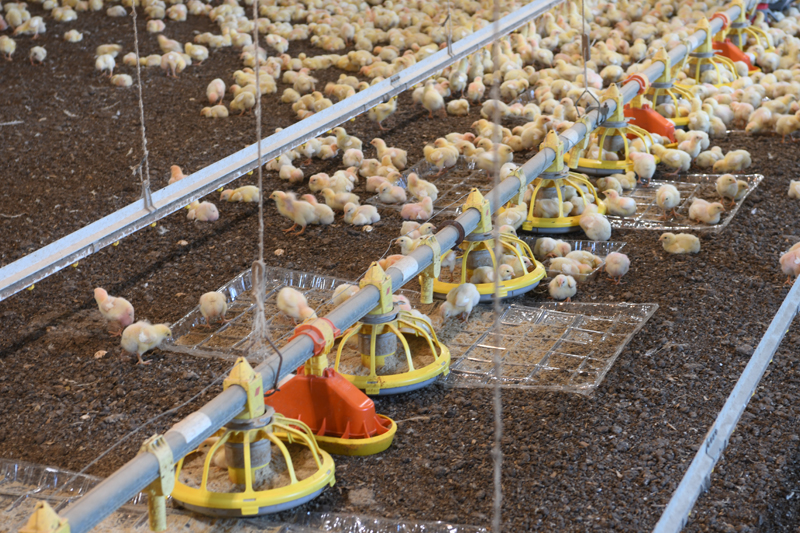 The future 
Looking forward to the next 100 years, UD researchers and staff expect that poultry will continue to be a key industry and valuable commodity on Delmarva. 
"UD will continue to be the pillar in diagnostic services and disease surveillance," said Isaacs, the Carvel Center's director.
UD will continue to provide strong scientific research and outreach. Isaacs also sees UD continuing to have a strong role in educating students from non-agricultural backgrounds about where their food comes from, hoping to funnel more students toward poultry and other agricultural careers.
"It's important for them to understand the care, the pride and the science behind these food production systems," Isaacs said. "We are not going to be able to feed 9 billion people in 2050 if we can't continue to increase the amount of food we can grow."
Dean Keeler said though the College of Agriculture and Natural Resources places a strong emphasis on avian health and developing vaccines, in the future, he'd like to see a greater emphasis on food safety. Keeler stressed the college would continue to provide the suite of services and research on avian health and vaccine development.
"The motto of our college is: Feed the world. Protect the planet," Keeler said. "Our century-long relationship with the poultry industry exemplifies this motto where we provide support for a critical agricultural commodity in a sustainable manner through engaged research and outreach to both the industry and the community."
The Delmarva Chicken Association will mark 100 years of poultry production on Delmarva with the Delmarva Chicken Festival on Saturday, Oct. 7, from 1 to 7 p.m. at Arthur W. Perdue Stadium at 6400 Hobbs Road, Salisbury, MD.