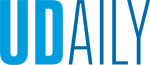 Nitrogen-fixing bacteria viruses
Article by Adam Thomas Photo courtesy of Pinki Mondal May 03, 2023
Environmental science student Spencer Toth looks to make new discoveries with bacteriophages
University of Delaware undergraduate student Spencer Toth was always interested in the environment and biology, so when she arrived at UD and realized that she could combine both of her passions by double majoring in biology and environmental science, it was a no-brainer. 
Now, having been named the first paid intern through the Environmental Science Program (ENSC), Toth will get the opportunity to work with Eric Wommack, professor of environmental microbiology and associate vice president of the UD Research Office, and Emily Morgese, a microbiology master's student, in the Viral Informatics and Ecology Lab researching environmental microbiology to try to help aid our understanding of the environment and its ecosystems. 
Toth, who is also in the UD Honors College and in the World Scholars Program, said she worked as an environmental engineering intern in the past, exploring methods of incorporating microplastics into concrete, which was a great introduction into the world of research. 
"It was my first real research experience and it gave me exposure to the field of environmental sustainability and helped me realize that I wanted to focus more on the biological processes of our environment," Toth said. 
With the help of Pinki Mondal, assistant professor in the Department of Geography and Spatial Sciences and the ENSC program director, Toth applied for and was named the first recipient of the ENSC internship. 
Mondal explained that she wanted to start a paid research internship where ENSC students could work on anything related to the environment, with faculty members from across the university throughout the academic year.
"Spencer has been very active in finding interdisciplinary research opportunities in different departments at a very early career stage, and she submitted a compelling proposal for the first ENSC internship opportunity," Mondal said. "I was thrilled to support her proposed research in Viral Ecology and Informatics for this spring/summer. I am grateful for the generous gifts made by alumni, friends and families who made it possible to support these paid research internships."
Working in the Viral Informatics and Ecology Lab, Toth will focus on bacteriophages, or bacteria viruses, that attack specific nitrogen-fixing bacteria and learn more about the phenome to genome relationship of these viruses. 
Leguminous plants form mutualistic-symbiotic relationships with bacteria that are beneficial to both the plant and the bacteria. The bacteria are able to provide fixed nitrogen from the atmosphere to the plants in exchange for beneficial byproducts produced by the plant during photosynthesis. 
However, there have been strains of Bradyrhizobium, a nitrogen fixing bacteria, that have been shown to not provide efficient amounts of nitrogen to the plant.
"So, in a way, it's almost acting in a parasitic manner," Toth said. "It's taking more of the byproducts and not providing the plant with the necessary nitrogen that it needs." 
For this specific project, Toth will focus on the bacteriophages that attack Bradyrhizobium and learn more about the fundamental behavior of these viruses. Down the line, the hope is to possibly use the viruses in a form of phage-therapy in order to attack these specific cheater bacteria strains. 
The current research involves growing the bacteria, isolating the phage, extracting the DNA, getting the DNA sequences and performing bioinformatics. 
So far, Toth said the project has involved a lot of computational analysis and analyzing those DNA sequences, which has provided her a mix of both in-person culturing and allowed her vital lab experience. She has also been able to do a lot of the necessary bioinformatics work and learn skills that are applicable to various fields.
The project could also have long-term implications, as in order to even reach the point of phage therapy, researchers first have to understand the fundamentals of how these viruses interact. 
"Being able to contribute to the explorative and the forefront of science in this way was very exciting to me," Toth said. "There was a period last semester where I wasn't even sure if I wanted to do research and when I learned more about environmental microbiology, it changed everything."
This excitement mostly stems from the fact that a lot of microbiology research is cutting-edge and involves new discoveries. 
"With microbiology, there is a lot that we're still discovering," Toth said. "So for me, microbiology was the answer for a specific research-field that makes me feel like I'm doing something significant because it's contributing to finding new information that we still have yet to know."
Toth also said that for any undergraduates interested in research, an important lesson she has learned has been to reach out to faculty across the university. 
"One thing I've learned through this whole experience is the importance of networking," she said. "This all started with emailing and talking with people whose research interested me. Especially for undergraduates who are looking to do research, it just starts with expressing your interests and reaching out to professors. That's one of the biggest things that has helped me get where I am today, by meeting passionate people who are excited about their work."