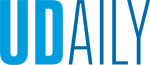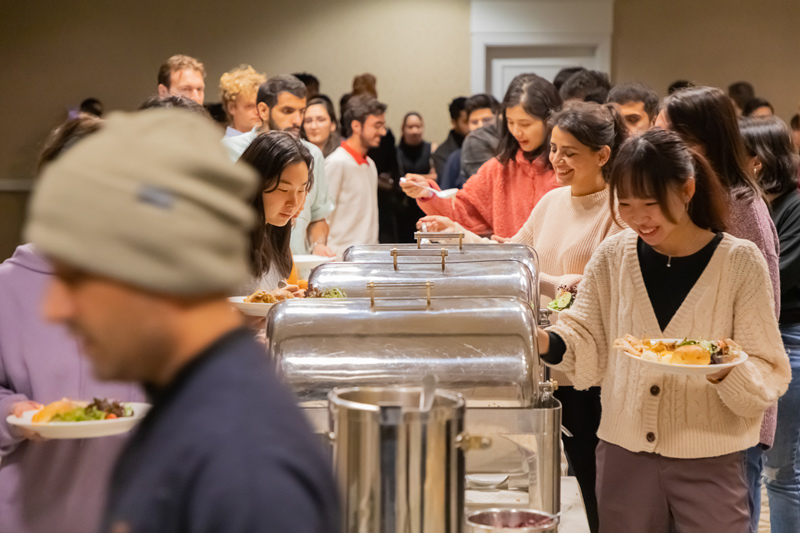 American holidays, global perspective
Article by Stephanie Ferrell Photo by Center for Global Programs and Services and Jiuqin Wei January 10, 2023
UD international community celebrated traditional American holidays
When University of Delaware students travel and study abroad, they have the opportunity to learn about unique cultural norms and traditions of the place that is their new home. In China, for instance, there is the Spring Festival in the beginning of the year, in India there is Diwali in the fall, and in the United States, there is the trifecta of Halloween, Thanksgiving and then the end of year holidays.
International students studying in Newark may have heard of these "American" holidays in the movies or books, but to experience them in person can be a memorable occasion.
With the coronavirus pandemic ebbing in the United States, the 2022-23 academic year included the return of the celebration of some of these major American holidays with UD's international community by the Center for Global Programs and Services (CGPS).
For Halloween, CGPS and the World Scholar student leaders planned a themed International Coffee Hour complete with pumpkin painting, candy, games and a costume contest. At least 100 international and domestic students participated in this event in Trabant University Center at the end of October.
"Halloween has always been one of my favorite holidays, so it was great to see my classmates from around the world having fun experiencing this tradition for the first time," said Bella Pykosh, a junior World Scholar majoring in communication. "The World Scholar student leadership team did a great job planning activities that would encourage active engagement and great conversations.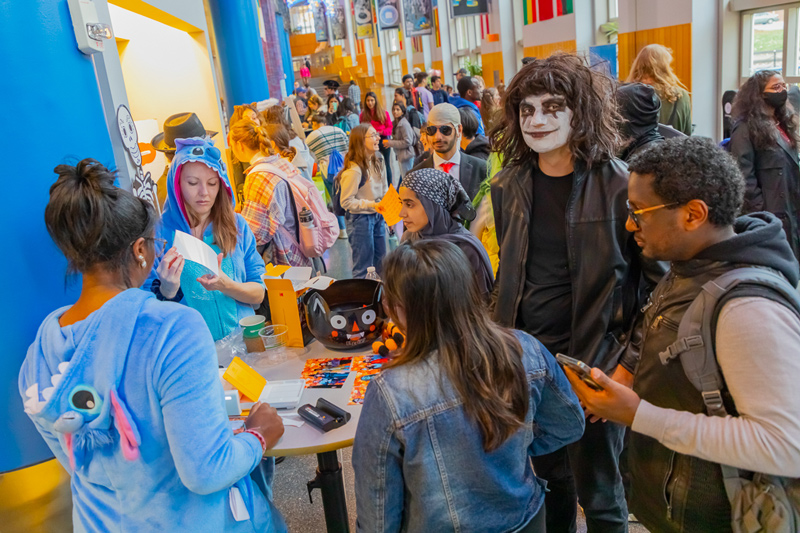 "When I was abroad in Greece, we didn't get to celebrate Halloween as we would have in the United States. Around the same time, though, I got to experience Ohi Day, which celebrates the Greek prime minister not allowing Italian troops to enter Greece in 1940. We celebrated with no classes and a parade in the square, which was fun."
In November, more than 350 international students, scholars, and their family members filled the atrium of the Embassy Suites Hotel near south campus to celebrate the traditional American holiday of Thanksgiving. 
Thanksgiving Dinner, a signature CGPS program, was offered annually to members of the international community until the COVID pandemic. CGPS staff were excited to resume this special event — with support from The Buccini/Pollin Group, which owns the Embassy Suites — that shares an important cultural tradition for those who are interested in learning by tasting. Before digging into the usual American fixings of turkey, mashed potatoes and gravy, and pumpkin pie, guests shared what they were most thankful for on paper leaves placed at their tables and then strung up on a fall-themed display for all to enjoy.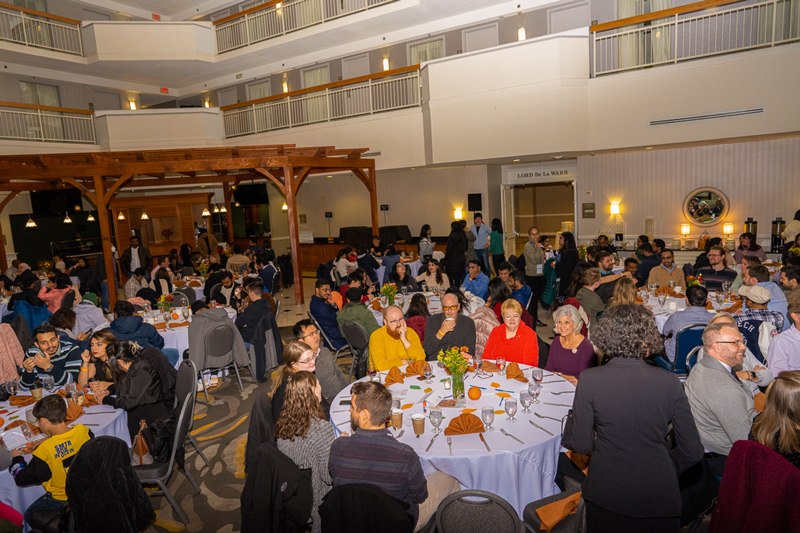 "The CGPS Thanksgiving Dinner is one of my favorite events of the year because it gives us the opportunity to reflect on the reasons to be thankful despite the challenges we face," said Ravi Ammigan, associate provost for international programs. "Talking to students, scholars, and their families, and reading the messages of thanks they shared during dinner was really heartwarming. At CGPS, we are grateful for the opportunity to work with and support the success of all the members of our global community at the University of Delaware."
Holidays can be a difficult time for those who are far from family, and this event was one small, but meaningful moment intended to create community and memories for those who are far from home. Many of those attending the Thanksgiving dinner shared their thanks for their families — many of whom are thousands of miles away. Others wrote that they were particularly grateful for a delicious meal, and for the new community they have built at UD.
Earlier that week, World Scholars had invited international students to a Friendsgiving Potluck Dinner in the iHouse living-learning community. Guests brought dishes from around the world to share with new friends.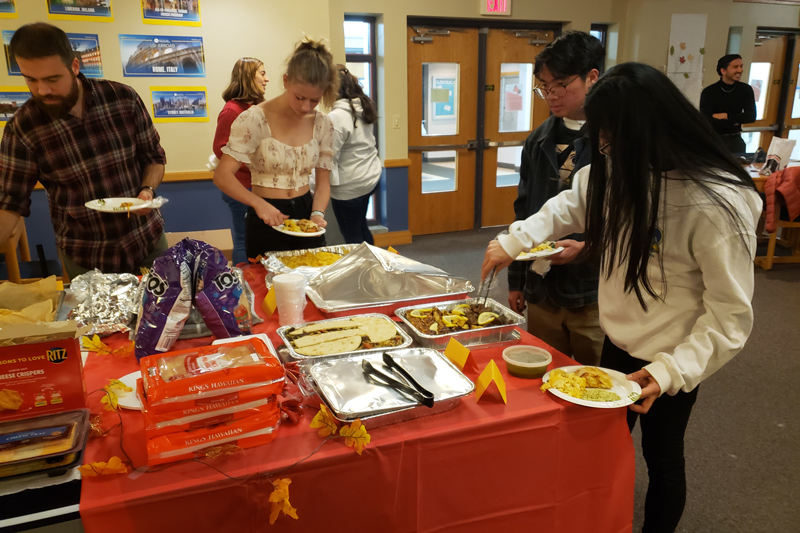 UD does not hold classes during Thanksgiving week and University residence halls are closed. However, international students, for whom travel home is impossible in that relatively short period, can apply for special housing during the break with the Office of Residence Life and Housing.
Traveling home for the winter break (including holidays) is a little easier, especially if students aren't taking winter classes, but it can be an expensive and time consuming undertaking that may require visa applications, consulate visits and days-long journeys just to do it all again a few weeks later to return in time for spring semester. Because many international students are pursuing graduate degrees and may need to continue their research through the winter session, a short, local getaway during the holidays may be all they can manage.
Just like domestic students who study abroad like to take weekend and holiday trips to the many major cities that are on their bucket lists — picture a student studying in Brussels taking the train to Paris on the weekend or to Prague during spring break — international students use their time off to travel to New York City, Las Vegas and San Francisco.
Jiuqin Wei, a doctoral student from China studying economics, traveled to Alaska during the winter break of 2021-22 with friends from high school who are studying throughout the U.S. and he planned to visit Miami during the 2022-23 winter break. He has also traveled extensively throughout the northeastern, southern and western regions of the U.S. 
"There is an old Chinese saying: 'Read 10,000 books and travel 10,000 miles,'" Wei said. "I love traveling and photography very much. I want to travel to as many places as possible while I am young — when I have time from research — to expand my horizons, experience the local customs and make friends from different cultures."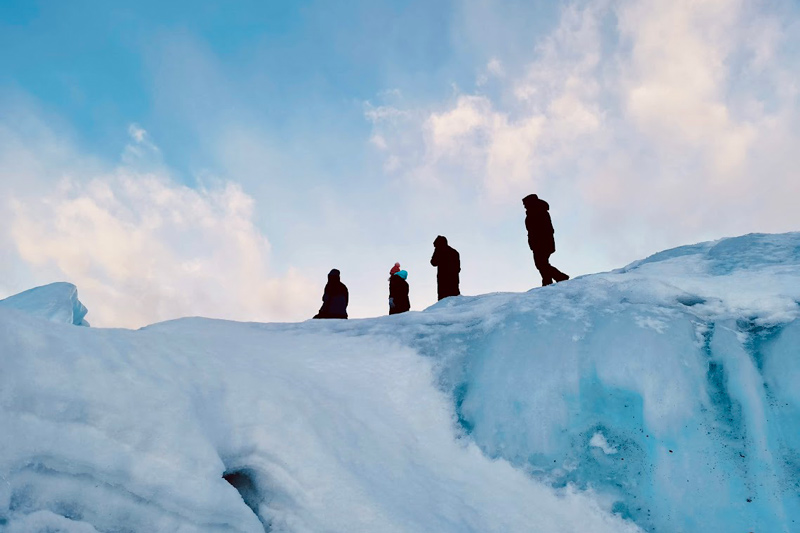 Vina Titaley, assistant director for special programs and student engagement, directs many of the cultural integration activities provided by CGPS.
"We have the privilege of working with thousands of students who have come to UD to pursue their dreams and change their lives," Titaley said. "Their perspectives and talents improve our campus, and their success impacts all of us. They are part of the next generation of leaders of the global community and they will take their Blue Hen experiences and UD values with them after graduation — wherever they are in the world. I'm feeling grateful that we get to play a small role in the memories they are creating during their time in the U.S."
CGPS serves more than 3,000 international students, scholars and their family members from over 110 different countries. These events are just two of the 100-plus dedicated programs the office offers to UD's international community annually — all of which contribute to the internationalization and global engagement efforts of the university.
About the Center for Global Programs and Services
The Center for Global Programs and Services (CGPS) at the University of Delaware is home to the operations of UD Global, which includes Study Abroad, International Student and Scholar Services, World Scholars Program and Global Outreach and Partnerships. The center is committed to providing leadership and innovation in support of the University's global initiative and campus internationalization efforts. Focused on a student-centered approach, CGPS provides expert advising and a wealth of global engagement opportunities to the UD campus community, including the weekly International Coffee Hour in the fall and spring semesters. Anyone interested in supporting the UD international community can make a gift on the CGPS giving page.
Follow and engage with @UDGlobal on Instagram and Twitter for the latest updates on everything global happening at UD.