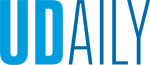 Gaining a global perspective
Article by Amy Cherry Photos courtesy of Alec MacKinnon, Ali Giffen and Menelik Duey October 12, 2022
Medical and molecular sciences majors thrilled by international experiences
University of Delaware senior Alec MacKinnon had never been abroad, except for a trip to Canada, until the fall of 2019. The medical diagnostics major with a pre-physician's assistant (MDD-Pre-PA) concentration traveled to Madrid, Spain, as part of UD's World Scholars Program. He was the first student with this rigorous major to take part in the program.
"It was the biggest jump I've ever taken on my entire life. I told myself, 'I need to do something different,' and I went for it," MacKinnon said. "It was the most I ever matured in a short amount of time because it's sink or swim."
UD's World Scholars Program guarantees students two study abroad experiences — one their first semester of freshman year and a second opportunity in their junior year. Freshman year, students can choose from experiences in Greece, Italy, New Zealand, or Spain. Their junior year, students have a choice from among 40 different countries.
While in Spain, MacKinnon took general chemistry and biology at Saint Louis University Madrid, but said support from the Department of Medical and Molecular Sciences (MMS) made his experience possible.
"Being the first MDD Pre-PA major was tough. That first semester is brutal with all the challenging classes you must take," he said. "I was so blessed to have the support of the program. I got so much support from Dr. Virginia Hughes — they wanted to make it work. They do a fantastic job."
MMS Department Chair Esther Biswas-Fiss said she hopes MacKinnon's success inspires other MMS students to take advantage of travel abroad opportunities.
"Healthcare and biomedical sciences represent global disciplines," Biswas-Fiss said. "Having the opportunity to see how healthcare and science are practiced outside of the United States presents an invaluable opportunity for our students. It teaches them to think globally as the next generation of leaders in their respective fields. The Medical and Molecular Sciences Department has worked extensively with the World Scholars Program to ensure that students would be able to satisfy their curricular requirements while at the same time participating in this valuable program."
Even with the support, MacKinnon experienced growing pains.
"It's not an easy major. It's very, very rigorous. It was hard to balance the course load in another country. For the first few weeks, I was struggling academically and falling behind," he said. "I think it's a shared experience in this major, magnified by the distractions of being abroad."
Those growing pains continued for him when he returned to Newark and set foot on UD's campus for the first time as a student.
"Socially, it was a challenge," he said. "Many people had already become good friends, and I felt a bit like an outsider. That was another sink or swim moment for me. I joined Club Triathlon, the Molecular Sciences Club, and the Pre-PA Club to try to meet people."
Some of those social gains were lost after students were sent home for virtual learning during the COVID-19 pandemic. That day, MacKinnon also thought he lost his opportunity to travel abroad a second time as part of the World Scholars Program.
"I told my mom I didn't know if I would travel again because I understood what my major entails, and once I graduate, I know what PA school entails," MacKinnon said. "That was a very tough pill to swallow."
Fortunately, MacKinnon did get a second opportunity to study abroad as a junior. He served as a study abroad peer mentor for the World Scholars Program in Athens, Greece, in the fall of 2021.
"I stressed to students: don't get distracted. In Spain, I was in a sort of a honeymoon phase, and I had to get my mind around first focusing on school and second, learning about another culture," he said. "I went to Greece with much more of an open mind. I was more independent, and I was able to choose opportunities that would help me grow."
Hughes, an associate professor in the MMS Department with a background in public policy and biomedical research, said MacKinnon is proof that MMS students can successfully take part in the World Scholars Program.
"It does take careful planning to ensure students meet their prerequisite courses, so there's no delay in their education. A lot of core courses are only offered once a year," Hughes said. "But the pandemic really changed things — some for the better. Online platforms allowed Alec to not fall behind and still travel abroad in the junior year of his fall semester."
Hughes continues to advocate for more online opportunities for students studying abroad.
"I've stressed that we need to accommodate our World Scholars in the MDD-Pre-PA program to ensure they don't fall behind," Hughes said. "For example, we need to ensure World Scholars students have the option to take an immunology class online their junior year while they're abroad."
Despite all the growing pains, the experience isn't one MacKinnon would trade for anything.
"Participating in World Scholars will set you up for success later in life. There's a 90% chance you'll have the time of your life, and you'll grow so much from the program. If you do want to go into healthcare, it gives you a perspective that few others have," he said. "Traveling to different countries and understanding other cultures gives you more empathy and makes you a better advocate for patients in today's global world."
MacKinnon plans to give himself the graduation present of travel. He'll be returning to Greece to see friends he met in the World Scholars Program.
A new opportunity abroad
Building on MacKinnon's success and her own love of travel, Hughes has long wanted to increase opportunities for students to travel abroad. She's launched a new medical studies program that will take a cohort of 14 students from the College of Health Sciences and the College of Arts and Sciences to Mérida, Spain, over Winter Session. The trip coincides with the centennial celebration of America's first study abroad program, originating at UD, in which students sailed to France.
"Professor Raymond Kirkbride pitched the idea to then-President Hullihen, and they were all in. Eight juniors sailed to France," Hughes said.
While current UD students won't be sailing to Spain, once on the ground, they will observe physicians of varying specialties for 25 hours per week as part of their International Health Practicum. They'll also take weekly excursions, immersing themselves in Spain's rich culture.
"Not only will students have a rare opportunity to shadow physicians, but they'll learn firsthand about another country's healthcare system," said Hughes. "Traveling abroad will undoubtedly enhance their future."
Hughes added participation in the World Scholars Program or the trip to Mérida will be viewed favorably by admission committees for PA schools.
"The more diverse their portfolio, the more competitive applicants they'll be. And beyond that, having these experiences makes the students very marketable going forward no matter what they choose to do," Hughes said.
Ali Giffen
Junior Ali Giffen has been traveling across the world since she was 3 months old. She's taken several trips to Australia, where her mother is from. When she learned about the opportunity to further her love of travel through the World Scholars Program, the MDD-Pre-PA major immediately applied.
COVID-19 delayed her participation in the program. The Honors student traveled to Madrid, Spain, as a sophomore in the fall of 2021, taking mostly classes for her Spanish for Healthcare minor.
"I absolutely loved it. I would go back in a heartbeat," she said.
While many learn about the differences in healthcare systems abroad, Giffen experienced them first-hand. She ended up in the emergency room due to a known heart issue.
"Many of the doctors and nurses spoke some English, but they really made the effort to try and communicate with me in the way that I felt most comfortable," she said. "They didn't just shove me in a room with an iPad or a translator. It was reassuring. They took everything I said 100% seriously and scheduled me for follow-ups even though I'm not a resident. It felt good to be heard and understood. I also walked out without a bill."
This spring, Giffen hopes to study abroad in Stockholm, Sweden, a trip that includes a week-long study tour in Scotland.
Giffen, who plans to apply to PA school after graduation, encourages other MMS majors to apply for the World Scholars Program, but stressed planning is key to success.
"Sit down and plan out your entire four years," Giffen said. "It takes a lot of planning and forethought. Because when you get to your junior and senior year, a lot of the MMS classes are highly specific, only UD offers them, and they're only held once in the fall or once in the spring." 
Since her first abroad trip occurred sophomore year instead of freshman year, Giffen's experience was a bit more challenging. She had to enroll in Summer and Winter Sessions to ensure she could go abroad a second time this spring.
"It would be useful to have more classes available at different time frames if requested in advance or have asynchronous classes for major-specific classes that are prerequisites for the next semester — that would be a game-changer," she said. 
She's working with Leslie Allshouse, vice chair of the MMS Department and a senior instructor, to ensure microbiology, often offered only in the spring semester, is available in a Summer or Winter Session. While charting her coursework has been intense, Giffen said the rewarding experiences abroad are worth it.  
"Going abroad really changed my outlook on life," Giffen said. "It made me want to fight to change things — like implementing free or reduced-price healthcare. Medicine here in the United States is a business, and I think it should be more about the people than the money and going into the healthcare field that's something I'll advocate for."
Menelik Duey
Menelik Duey, a junior majoring in applied molecular biology and biotechnology, learned about the World Scholars Program as a high school senior during a UD Decision Day Open House.  
"I remember talking to students in the program, hearing their experiences and how much value it added to their overall college experience," he said.
He applied, but COVID-19 stopped him from traveling to Auckland, New Zealand, as planned, the first semester of his freshman year. He didn't know it then, but COVID-19 would ultimately stop him from leaving his home entirely.
"To say I was disappointed was an understatement," Duey said. "The experience kept getting deferred, and it felt like a tease. But it's quite a privilege to go abroad, and I had faith it would happen eventually."
As parts of the world began opening to visitors again, Duey switched his sophomore study abroad opportunity to Madrid, Spain. It marked his first time traveling to Europe.
"I was initially nervous about starting in-person college classes in another country because that transition itself is one that takes time," he said. "But I found that the cohort of students from UD who study abroad with you are your friends when you return to campus."
Through the experience, Duey learned a lot about the healthcare system.
"The emphasis on healthcare being a universally accessible asset solidified the idea for me that there shouldn't be a reason people can't get access to proper care," he said.
But by far one of his favorite moments of his time abroad was attending an Atlético de Madrid football (soccer) game.
"Getting on the metro and seeing everyone in their jerseys — huge waves of people in red, blue, and white — and seeing the stadium, blew my mind," Duey said. "You can hear the chanting and music, and you just feel like you're a part of this culture that we don't have in America. For them, it was sacred, almost in a religious sense. It felt like everybody was congregating at their church, which was this football stadium. The pride, the atmosphere, they take it very seriously."
To fulfill World Scholar Program requirements and the requirements of his major, Duey's second study abroad opportunity must take place during Winter or Summer Session. He's considering a business administration internship opportunity in Australia during Winter Session or a biotechnology opportunity in Switzerland in the Summer Session.
Duey ultimately wants to start his own biotechnology company, potentially focusing on agricultural biotechnology innovation. His time abroad will aid him in this endeavor.
"By traveling, I've stretched my perspective of the world and diversified my knowledge," he said. "A lot of business is down around the world, and you will be interacting with people from different countries, so it's better to just embrace that and get ahead of the curve in those interactions."
For anyone who's on the fence about applying for World Scholars, his advice was simple:
"Definitely apply," Duey said. "By accepting the opportunity, you really set yourself and your college career up for success. You'll be more cultured and truly learn what it means to be a global citizen."