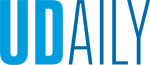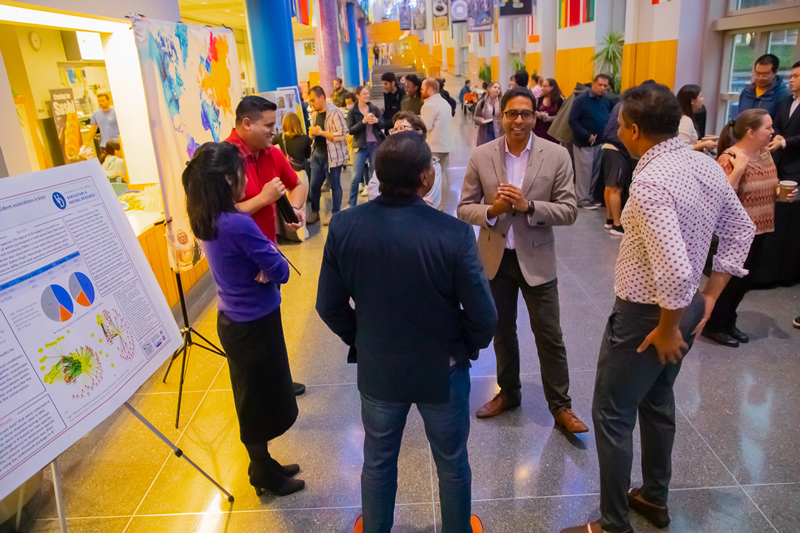 International Education Week
Article by Stephanie Ferrell and Xiomara Moore Photo by Center for Global Programs and Services November 14, 2022
UD celebrates global exchanges, study abroad and international students on campus in Newark
The University of Delaware is celebrating all things global during International Education Week, held this year from Monday, Nov. 14 through Friday, Nov. 18 with events that are focused on highlighting, celebrating, and supporting UD's international education efforts.
International Education Week (IEW) is an annual, national celebration of international programs sponsored by the U.S. Department of State and the Department of Education and celebrated on campuses across the U.S. UD activities for the event this year have been coordinated by the Center for Global Programs and Services in conjunction with campus partners.
CGPS kicked off IEW at UD on Friday, Nov. 11, before the formal start date, with a themed International Coffee Hour featuring a Poster Fair, during which international visiting scholars presented their research. This weekly social event is always open to all members of the UD community who want to connect with people from around the world. Attracting an average of 150 guests in Trabant University Center each week, coffee hour is the ideal place for students from abroad to connect with campus resources and other members of the international community.
Sports enthusiasts attended the International Student Tailgate that was co-sponsored by UD Athletics and CGPS in The Barn before the UD-Richmond football game on Saturday. The goal was to familiarize UD's international students with the American tailgate tradition and the American sport — not to be confused with fútbol, or soccer, which is the most popular sport outside of the U.S. — and to foster connections between the local U.S. and international communities.
Student groups also hosted events over the weekend, including a Diwali Celebration hosted by the UD Indian Student Association, and a lecture titled "In Defense of Defiance: The Vexing Politics of Veiling in Iran," organized by the Iranian Graduate Student Organization. The Graduate Student Government will host a Student Voices Night on Nov. 18 and World Scholars will host a Friendsgiving Potluck on Nov. 17.
The week provides an opportunity to celebrate the benefits of international education and exchange worldwide. It is a part of the nationwide effort to promote programs that prepare Americans for a global environment and attract future leaders from abroad to study, learn, and exchange experiences. Units across campus are planning a wide variety of events to do just that.
Ravi Ammigan, associate provost for international programs, said that, "IEW is a great opportunity for UD to highlight the numerous global activities taking place on our campus and abroad throughout the year. The University of Delaware has long been recognized as a leader in international education, from the founding of the nation's first study abroad program in 1923 to innovative programming including the first-of-their-kind World Scholars and Delaware Diplomats Programs. Today, UD is 'home away from home' to more than 4,000 international students, scholars and family members from 100 countries and numerous multicultural organizations. Our students have the opportunity to internationalize their studies through a host of academic majors and minors — including 13 foreign languages — travel study opportunities, international internships, and dozens of regular global activities like International Coffee Hour throughout the academic year."
Matt Drexler, associate director of UD's Study Abroad program, will host a Study Abroad Health and Safety Town Hall during IEW — a pre-departure "Before You Explore" event for Blue Hens who plan to travel abroad during Winter Session and spring semester on Thursday, Nov. 17 at 6:30 p.m. Drexler said, "Next year marks the 100th anniversary of our most famous global activity — Professor Raymond Kirkbride's daring vision to take students to France for an academic year (by ship) for immersive language study in 1923. Nearly a century later, our University continues to infuse international perspectives throughout its scholarship, research and community engagement."
CGPS will co-sponsor a reception with the School of Music immediately following the first of two musical performances during IEW: the World Percussion and Steel Band Concert at 8 p.m. on Tuesday, Nov. 15 in the Amy du Pont Music Building. The week will finish on the evening of Friday, Nov. 18 with a talk with a Shanghai Jewish ghetto survivor at 6:30 p.m. in 103 Gore Hall followed by Music and Songs of Shanghai Sonatas: A New Musical at 8 p.m. in Mitchell Hall.
The Center for Global and Area Studies has two lectures scheduled during IEW. "Vampires from Slavic Folklore to Today" by assistant professor of Russian, Holly Myers, which is open to the public and part of the fall Monsters in World Cultures Lecture Series and "When, How, and Why Did Jews Become a "Minority"? Remapping Difference in Central Europe, 1815-1919", sponsored by Jewish Studies, the Department of History, and European Studies.
UD Philanthropy Week coincides with IEW this year, so Ammigan encourages those who are interested in supporting international education to consider donating to either the International Student Fund, which provides emergency assistance for international students facing hardship — among other important resources, or the Study Abroad Scholarship fund, which provides financial support to Blue Hens not traditionally able to study abroad. CGPS is also launching its first HenFunder project on Giving Tuesday 2022 that supports International Coffee Hour, a crucial global engagement activity.
Other activities include faculty lectures, a Graduate College Symposium, and a self-guided exploration by The Library, Museums and Press.
For the full calendar of events, visit the IEW at UD web page and follow along @UDGlobal on Instagram and Twitter. Share your favorite moments using #IEW2022.
About the Center for Global Programs and Services
The Center for Global Programs and Services (CGPS) at the University of Delaware is home to the operations of UD Global, which includes Study Abroad, International Student and Scholar Services, World Scholars Program and Global Outreach and Partnerships. The center is committed to providing leadership and innovation in support of the University's global initiative and campus internationalization efforts. Focused on a student-centered approach, CGPS provides expert advising and a wealth of global engagement opportunities to the UD campus community, including the weekly International Coffee Hour in the fall and spring semesters.
Follow and engage with @UDGlobal on Instagram and Twitter for the latest updates on everything global happening at UD.