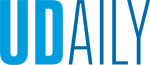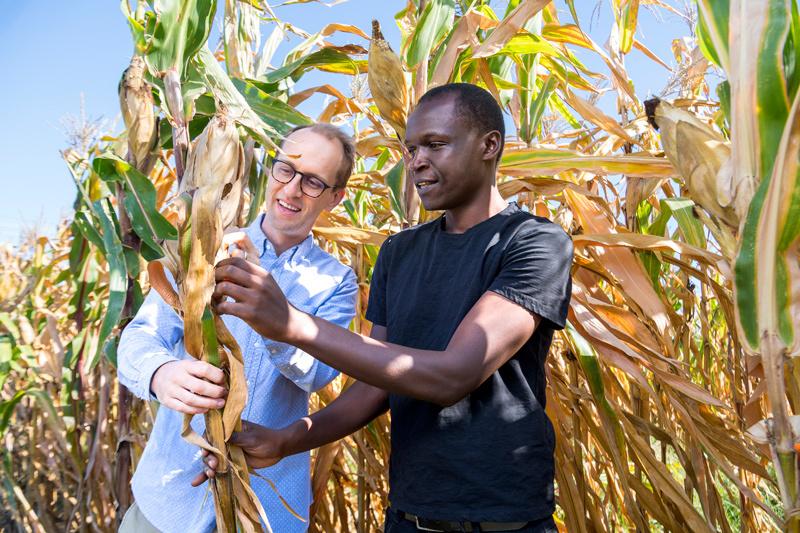 Improving Kenya's crop yield
Article by Adam Thomas Photo by Kathy F. Atkinson November 16, 2022
UD researchers explore ways to grow more corn despite climate change
As climate change continues to impact food production and supply chains in sub-Saharan Africa, it will be critical for the region to address these food security challenges by enhancing agricultural production.
A new paper from University of Delaware researchers used statistical approaches to examine rainfed corn in Kenya, a country with widespread corn cultivation and consumption and where the crop is central to individual's livelihoods and national food security.
They found that improving multiple agronomic factors, especially applying fertilizer and planting certified seeds, will have a positive impact on Kenya's rainfed corn productivity — one that, collectively, can help offset the negative effects of climate change.
Kevin Ong'are Oluoch, a doctoral student in the College of Earth, Ocean and Environment, served as the lead author on the paper. He conducted the work as a master's level student in UD's Department of Plant and Soil Sciences and came to UD through a Borel Global Fellowship. His adviser, Kyle Davis, an assistant professor in the Department of Geography and Spatial Sciences and the College of Agriculture and Natural Resources' Department of Plant and Soil Sciences, as well as a resident faculty member with UD's Data Science Institute, is a co-author on the paper.
While there have been studies looking at these individual elements on their own — such as how to improve seed varieties or how to engage smallholder farmers — this paper looked at those elements collectively and determined which factors offer the greatest opportunity for improvements of rainfed corn yields in Kenya.
"I was trying to look at more of a wide range of factors and what happens when you put all of them together," said Oluoch. "A key point is we're not comparing current yields with a modeled hypothetical situation. We are comparing the yield between quite similar farms. There is one farmer implementing this practice and there is another farmer not implementing it so you can compare the two and see which farmer has the better yield."
Oluoch explained that most farmers in Kenya have small, family-owned plots that are less than two hectares—roughly five acres—in size. As such, they do not use irrigation and instead rely on the rains to nourish their crops.
These crops are used by the smallholder farmers to support household nutrition and as marketable goods.
For a crop like corn, climate change can be especially troublesome because it disrupts rainfall patterns, causes rising annual temperatures and increases extreme weather events.
"The planting of corn is tied with the rainfall patterns and the seasons," said Oluoch. "There isn't a lot of irrigation with regards to the cases we focused on — where people have small, home farms that they use."
Because of this, it is important for farmers to use all the means necessary to help offset the negative effects of climate change.
The research examined three groupings of factors associated with rainfed corn production: farmers' demographic data, agronomic factors and climatic conditions. Of those, agronomic factors, such as using fertilizer or certified seed, had the biggest impact on yields.
Farmers who used fertilizer and certified seed saw an increase in crop yield and productivity — with fertilizer providing an increase in normalized corn yield and certified seeds having higher productivity than non-certified seed users. In addition, farmers with access to extension services saw an increase in their crop yield as well.
"Kevin's research is showing that it is important to evaluate all of the factors together that can influence farmers' yields in order to develop more effective interventions in helping them adapt to climate change," said Davis.
Oluoch stressed that the results could be applied to other areas of the world, as the results provide insights into the ways in which multiple factors can be combined to increase crop yield.
"The aim is also not to just look at corn in Kenya," said Oluoch. "It's to give an approach that you can use for other crops in other areas of sub-Saharan Africa as well."