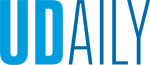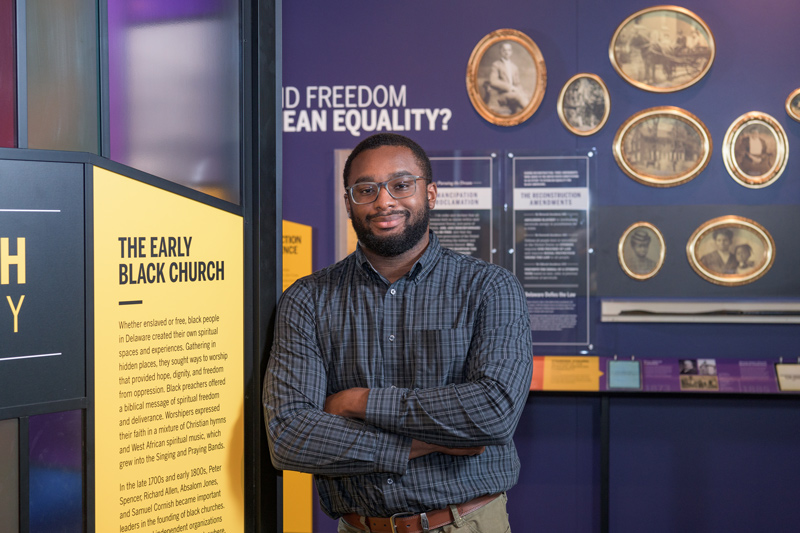 Degree of the past, present and future
Article by Artika Casini Photos by Evan Krape and Kathy F. Atkinson November 30, 2022
Africana studies challenges students to question stereotypes, challenge assumptions
This knowledge was never meant to survive. It wasn't even supposed to exist.
An academic field that emerged from the Civil Rights movement of the 1960s, Africana studies would challenge, from its very inception, the prevailing narrative that has for centuries defined and dominated modern Western thought: our understanding of ourselves.
What does it mean to be human, the discipline asks, and what truths can be found in the humanity and brutality of others? Why does racism exist and persist on a global scale, and what distinguishes its American form? How have oppression and resistance morphed over time, and does our interpretation of the past (and, inevitably, our present) change when re-examined through a different perspective?
To ask these questions honestly, and to answer them through an intentionally Black lens, is to explore a field so psychologically expansive it could dismantle racism itself.
"History is a tool for understanding our lives," says Department of Africana Studies Prof. Kathryn Benjamin Golden. "It's also a tool to change our lives."
Thus, this "fugitive body of knowledge," as Golden calls it, feels particularly relevant now, nearly three years after a global pandemic disproportionately ravaged communities of color and the repeated, televised killings of unarmed Black Americans led to worldwide cries for racial and social justice.
"There is an inherent link between academic work and the community," says Wunyabari Maloba, the Edward L. Ratledge Professor of Africana Studies and History. "Africana studies is never a passive intellectual experience."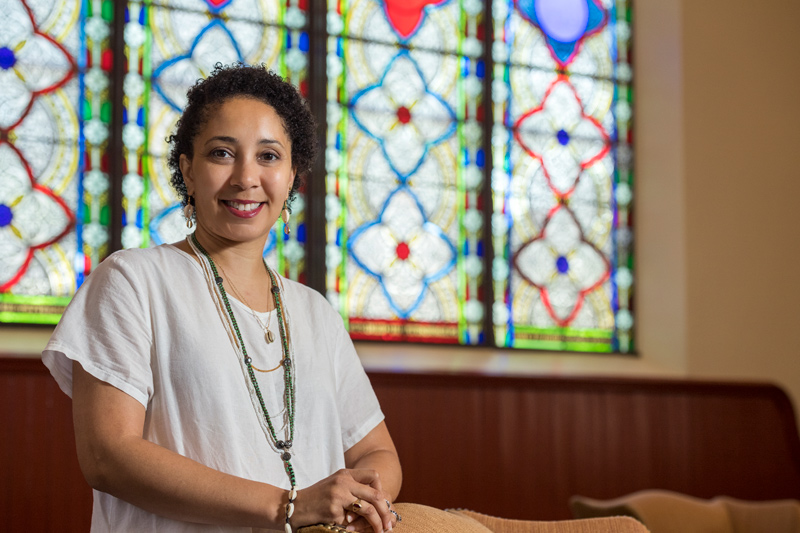 Born from the student protests of the late 1960s, the discipline burgeoned at predominantly white institutions across the country, paving the way for scholarship around other marginalized groups, including women's studies, Jewish studies, Latin American studies, East Asian studies and more.
In the spring of 1968, members of UD's Black Student Union occupied the student center for two days, presenting a list of demands that included hiring more Black faculty members and creating an academic program devoted to the Black experience. In response, UD's Black American Studies Program (now the Department of Africana Studies) was established in 1971. Under the early leadership of James Newton, an award-winning artist and revered mentor who passed away in the spring of 2022, the program became a department in 2006 and established a graduate program in 2020, welcoming its first graduate cohort last fall.
To date, Africana studies has taught more than 10,000 students, but since 2020, faculty members have noticed an even greater demand, with classes often at maximum capacity. The trend has been steadily building; over the past 10 years, the program has witnessed a 53% increase in enrollment for majors and minors.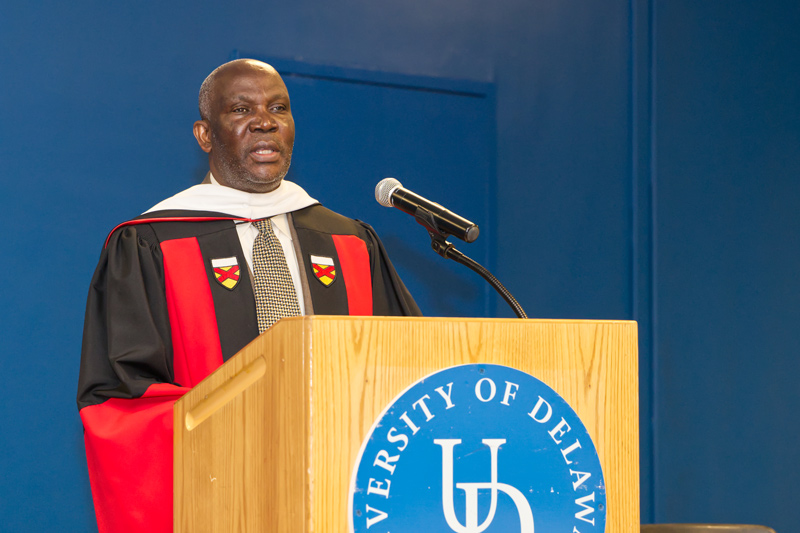 "We're seeing many more non-Black students attracted to our classes with genuine interest," says Maloba.
This mirrors national discourse. The Black Lives Matter movement began in 2013, as today's college students were coming of age.
Still, "students walk in with misconceptions of Black life, culture and history," Maloba says. "We help them with questions they've never encountered before, and they're amazed by the complexity and depth of information."
In a Department of Africana Studies course (abbreviated AFRA in the course catalog), UD students could be learning about enslaved flight and resistance, otherwise known as marronage, from Golden. As an expert in resilience, survival and the role of women in orchestrated resistance, she particularly enjoys the "aha moment" her students experience when they connect dots across the globe, such as Haiti's role in inspiring Black abolition movements and revolts in America.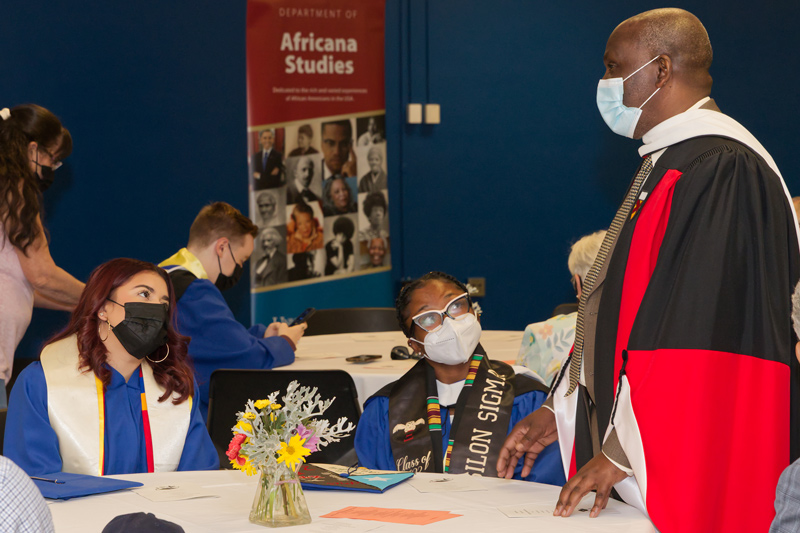 Or they could be learning about art in African American history from Prof. Colette Gaiter. The unique focus on visual and material culture helps distinguish UD's Africana studies program from others, and Gaiter's classes include visual literacy, Black art, and artist activism. Students look at how art tells stories of oppression and struggle as well as celebrations of Black joy.
Prof. Jeffrey Richardson teaches a popular course in environmental justice, helping students understand the ecological, humanitarian and global impact of resource extraction, environmental degradation and wasteful consumption. "Africana studies helps people understand the world," he says. "They expand their knowledge of the Black world and the world as a whole."
Maloba teaches a seminal course on the history of Africa, where he covers the continent's beauty, richness, culture, philosophy and, critically, the Atlantic slave trade: its extensive negative impact on Africa; its enduring link to Western economic development; and its influence on global racism, discrimination and exploitation.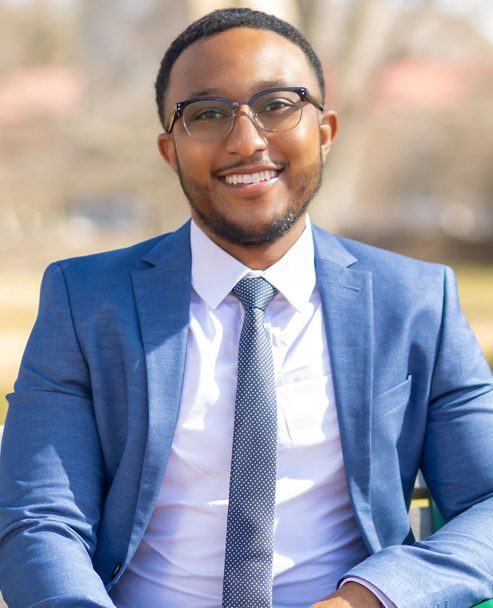 "Until class, students view Africa as the land of poverty and savages," he says. "That connection is always there in the mind. If you look down on Africa, you look down on African Americans."
And yet, "Africa is the birthplace of humanity," Richardson notes. "The attempts to exclude this understanding of our history have been significant, successful and devastating, from the growth of White supremacy and economic exploitation to the erasure of Black contributions to world civilization." 
To engage in Africana studies is to therefore question assumptions of the world and uncover the omissions of our past. The process of discovering incomplete, biased or erroneous historical information from one's k-12 education often leaves students — of all races — with the same frustration.
"They are insulted that this material was never taught," says Maloba.
"Our history is so rich, and I never knew it," says Imani Games, a 2022 graduate and recipient of the department's annual 2022 James E. Newton Student Award.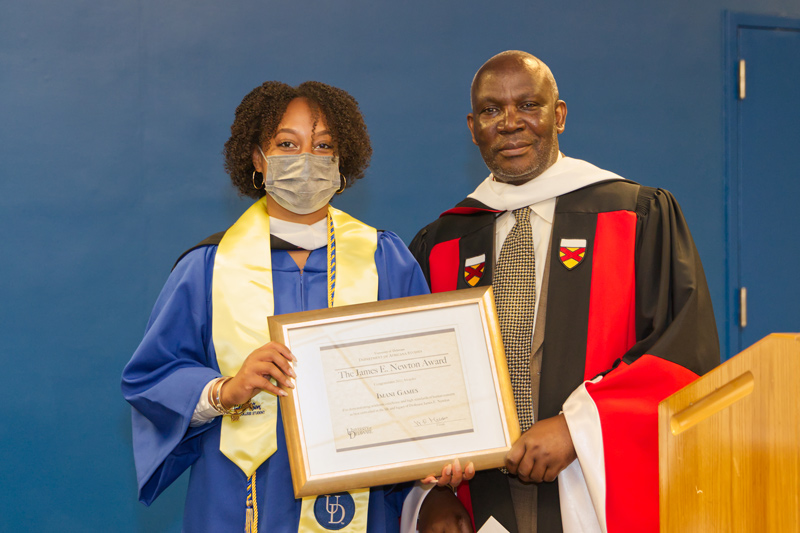 During her first introductory course, Prof. Jorge Serrano would often leave five minutes at the end of class to ask students, "Is this enough? Do you want to leave now?" Some students opted for the early dismissal, but Games never did. "I finally stood up and said, 'No, this is the first time I'm learning about my history'." 
"Not only are we talking about history I never learned, the history we learned in AFRA is contemporary — it provides context for things happening now, from mass incarceration to protests," adds Kobe Baker, who graduated in 2019 with joint degrees in anthropology and Africana studies. 
As outreach coordinator for the Mitchell Center for African American Heritage, Baker takes the museum's mission and programming across Delaware and particularly enjoys sharing the state's robust Black history with others. Few know that it begins in 1639 with Antoni Swartz, the first enslaved African on Delaware's shore.
"Black History Month was the extent of my knowledge," says Mary Grace Colonna, a fellow 2019 alumna who minored in Africana studies after taking her first introductory course. "It became clear I had a great amount to learn and unlearn."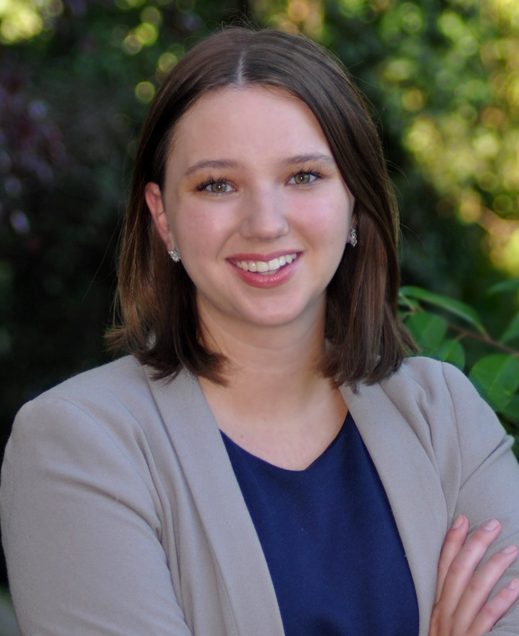 "That's part of what makes it so captivating — the fact that it's never taught," says Michael Dickinson, who earned his bachelor's, master's and doctoral degrees in history from UD in 2011, 2013 and 2017, respectively, and now teaches African American history at Virginia Commonwealth University. "The world made more sense as I took more of these classes."
That is, indeed, the goal.
"What do people do with Africana studies?" asks Prof. Monica Coleman. "They discover what they don't know about Black people and fill the gaps."
This gap-filling might benefit a health sciences major who will interact closely with Black populations. Or someone like Colonna, who wanted to work in politics but "didn't think it was responsible to represent people without learning their history and knowing their culture." In her first job as a legislative aide, Colonna managed constituent services for a racially diverse district and quickly learned, "To serve people, you need to be able to relate to them."
Strengthening racial relationships is a powerful byproduct of Africana studies. But its main goal is to help students question the assumptions they hold about life and the wider world. 
Ultimately, the goal for all students is to ask better questions, much like the ones Emily Wheatley pondered on a European vacation. The 2013 alumna holds joint degrees in political science and history and had taken numerous classes with Maloba before flying overseas.
Struck by the grandeur and beauty of the architecture before her, she paused and remembered the ways in which resource-rich African nations had been bled dry for Western and European gain. "Where did this marble come from?" she asked herself. "Where did these jewels originate?"
It's a question few would stop to consider. But for those who study the world and its people — past, present and future — it's an answer worth knowing.