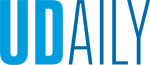 '50 Years Strong'
Article by Margo McDonough Graphics by Christian Derr November 23, 2022
UD Women and Gender Studies kicks off celebration of half a century of teaching as a department
In 2023, the Department of Women and Gender Studies at the University of Delaware will celebrate "50 Years Strong," the department's 50th year of teaching about, studying, and advocating for the rights of women and all marginalized people. In reality, though, it's a 15-month celebration, with events kicking off this fall.
The department offers a bachelor of arts in women and gender studies, and minors in women and gender studies, sexualities and gender studies, women in religion, and domestic violence prevention and services. Majors can choose to concentrate in domestic violence prevention and services or women in a global perspective. The department also is home to the Center for the Study and Prevention of Gender-Based Violence. Students are encouraged to intern with the department's 15 community partners, enabling them to integrate what they have learned in the classroom with practical experience. "We're really proud of the strong space we have created for students to grow and build professional competencies," said Patricia Sloane-White, department chair.
Students often discover Women and Gender Studies by way of taking a class that fulfills a university or group requirement.
"We teach and impact 3,000 students annually and after this introduction via a class that fulfills a requirement, some students join us as minors or double majors," said Jennifer Naccarelli Reese, department associate chair. "In particular, a number of students combine a major or minor in our department with a major in the health sciences."
One such student is Afrin Mirza, a sophomore Honors student majoring in biological sciences with a minor in women and gender studies. Mirza was part of a team that this summer investigated intimate partner violence. "I'll remember the stories I heard and the experiences of these victims," said Mirza. "I know this research project will inform my work as a physician."
The rich history of the department and its faculty and alumni will be commemorated with events and exhibits, such as a historical timeline, and an exhibit in the Special Collections of the Morris Library, which opens in fall 2023. These retrospectives on the department's history are seen as a springboard for inspiring new paths to justice. "The overall theme of the anniversary is forward-looking, with an emphasis on events that are relevant to our students' needs and concerns," said Sloane-White.
Future workshops will focus on HIV/AIDS, violence against women, the impact of war on women, and the Black Lives Matter movement and women
For more information on these and other "50 Years Strong" events, go to https://www.wgs.udel.edu/.
To help the department grow and thrive into the future, you can make a gift in honor of the 50th anniversary celebration.